LA VIDA ADVENTURE PURSUITS
Program Options
These activities can be mixed and matched to put together a half day or full day of programming. All our activities incorporate current safety standards and are appropriate for any skill level. We meet the Association for Challenge Course Technology and Massachusetts Department of Health guidelines.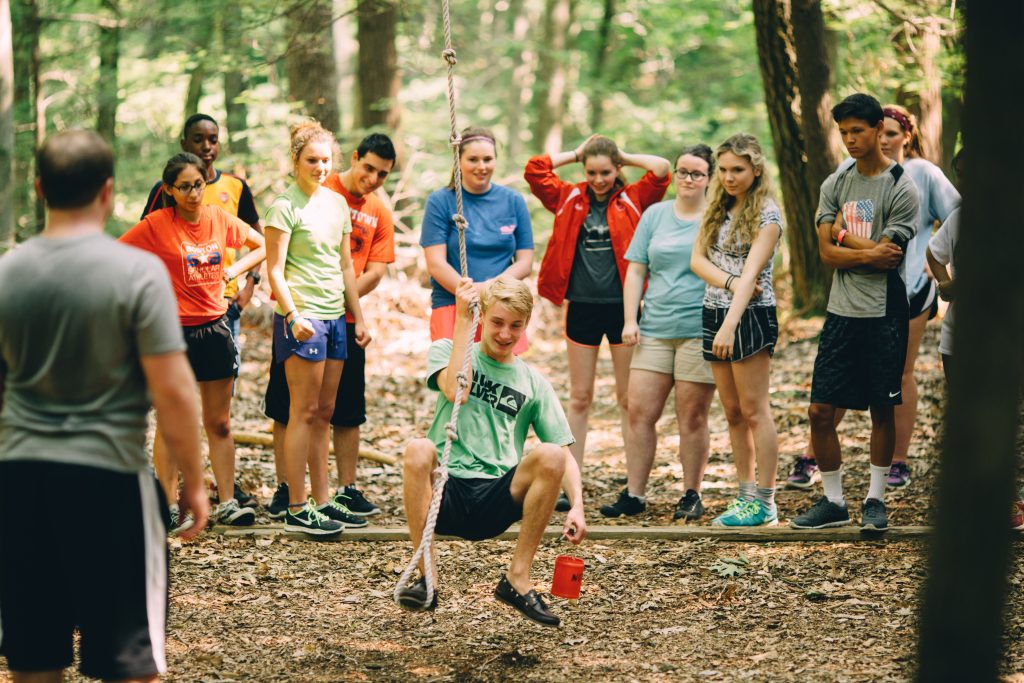 Team Building
Team building provides fun and engaging ways for groups to deepen their relationships with one another, learn how to work together and celebrate each other's unique gifts and strengths. Team-building principles such as encouragement, respect and servant leadership is a strong focus throughout our experiential activities. These activities include games, problem-solving initiatives and participation in our low ropes course elements.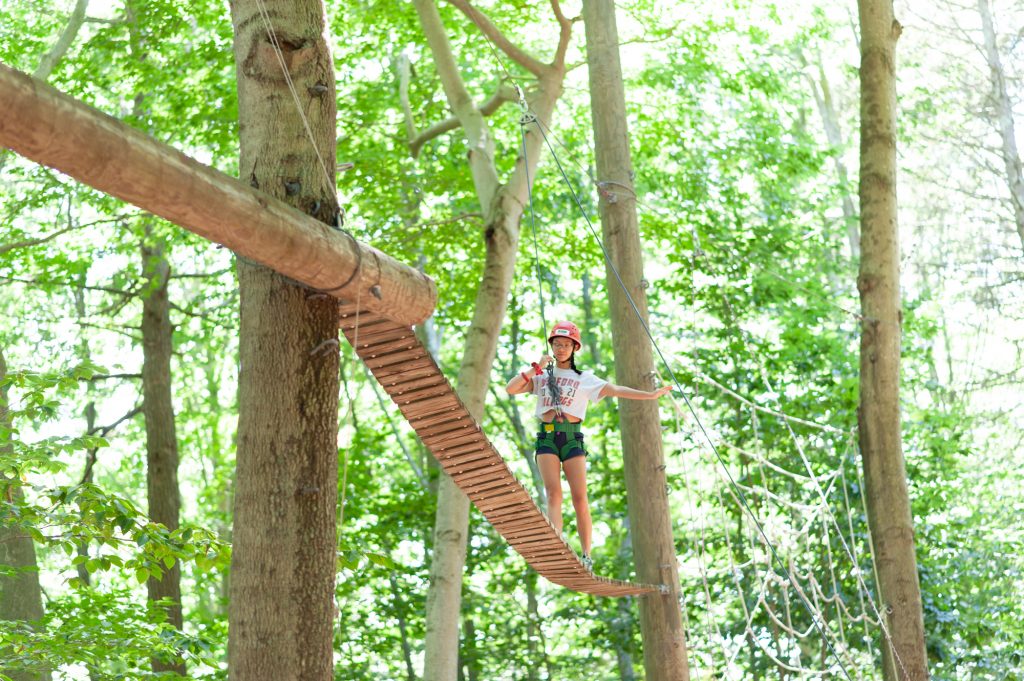 High Ropes Course
During the high ropes experience, groups have the opportunity to choose their own adventure and overcome challenges in a supportive environment. Participants learn to test their limits and develop confidence. All participants are an essential part of the high ropes experience, from being part of a support system on the ground, to encouraging one another and helping the belay staff.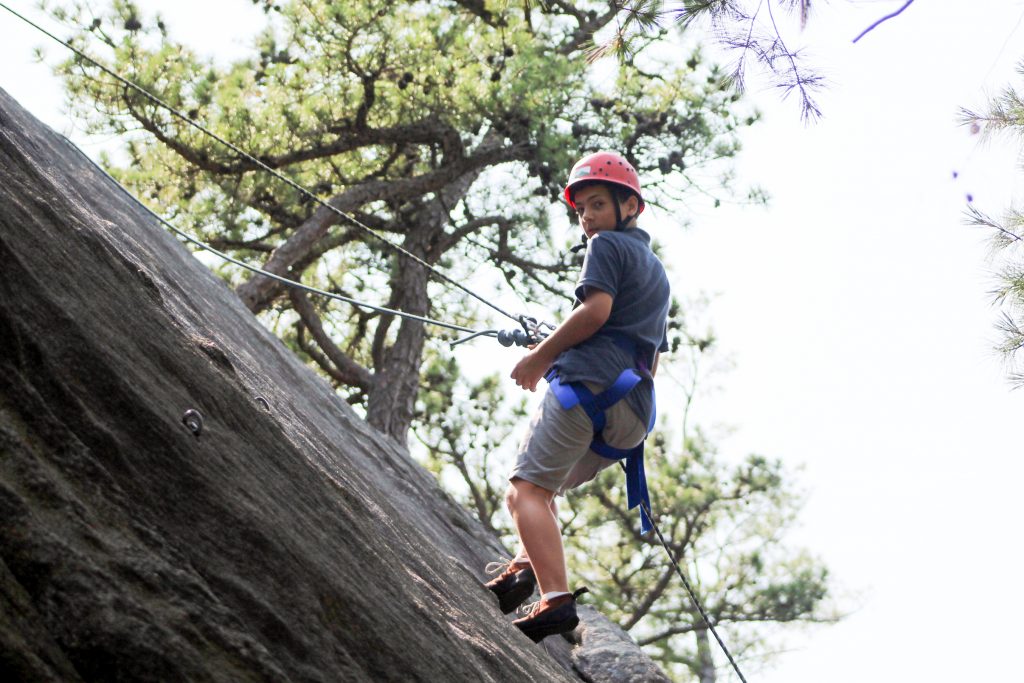 Rock Climbing
Reaching the top of a rock climb can be a really empowering experience, especially when your friends or family are cheering you on! Our La Vida staff create an encouraging and fun environment for the group to push themselves physically, and they are trained to set up a variety of routes to accommodate different climbing levels. This is a seasonal activity offered June through August.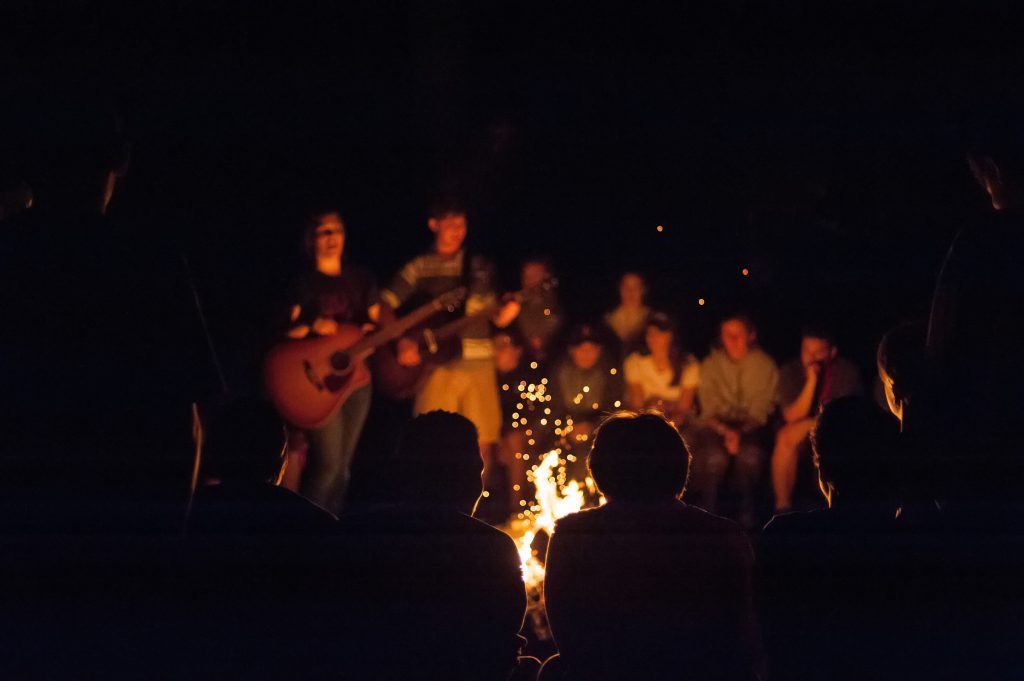 Camping
Camping is a great option for groups that want to extend their time together. The Gordon Woods is the perfect place for diving into deeper conversation and reflection with your group. La Vida facilitators provide guidance on setting up tents and cooking and help set the framework for evening discussions and activities.
Staff You Can Count On
Our staff are skilled facilitators that are trained to work with a variety of groups. We focus on creating experiences that align with the goals and needs of our clients which in turn provides an educational and transformational experience. In order to ensure that each participant is an active member of the group, we keep a ratio of 1 staff per 10-15 participants. Staff are often past and present Gordon College students along with other carefully selected, caring adults.
Adventure Pursuits Values
Challenge by Choice
Even though we believe it's beneficial for our participants to learn how to overcome challenges, we follow a "challenge by choice" approach. This means each person decides exactly how far they want to push themselves when stepping outside their comfort zone. No experience or above-average physical strength is needed—just a desire for growth, adventure and fun.
Redefine Success
At La Vida, we believe that success is not always dependent upon completing activities and is not based on comparison. Both succeeding and failing are valuable learning opportunities and shape us as individuals. If someone gives 100% during an activity, yet doesn't finish successfully according to the world's standards, La Vida still views that as a success because they put forth their best effort.
Adventure Pursuits invites and inspires participants to explore their potential, celebrate the diversity in their community and discover the wonders of nature.
Adventure Pursuits Reviews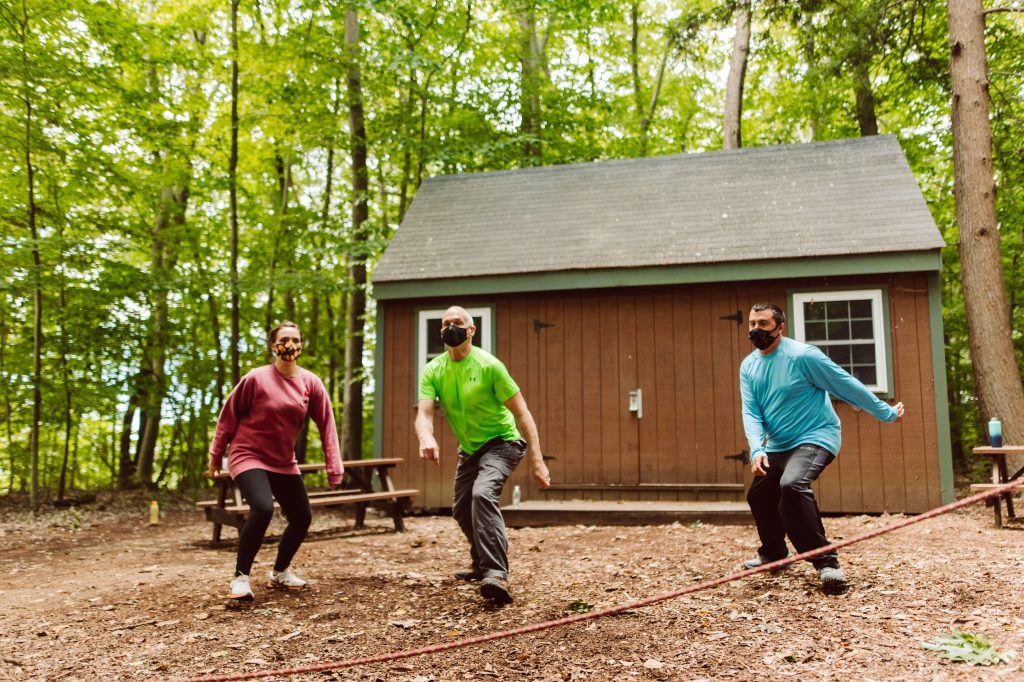 "The Boston Fellows has partnered with La Vida for ten years, and literally since Day 1 of our existence. Our program would be something very different without La Vida. Nobody is better at combining fun/outdoor adventure with bigger questions and purposes. They are peerless in technical expertise, creating thrilling experiences that encourage participants to grow—the perception of risk, in actual safety. And of course it's always "Challenge by choice"—the freedom to choose one's level of participation in each element. Partly because they are so unique, in a class of their own, La Vida is still a hidden resource in Greater Boston."
–Kelly Madden, Executive Director of Boston Fellows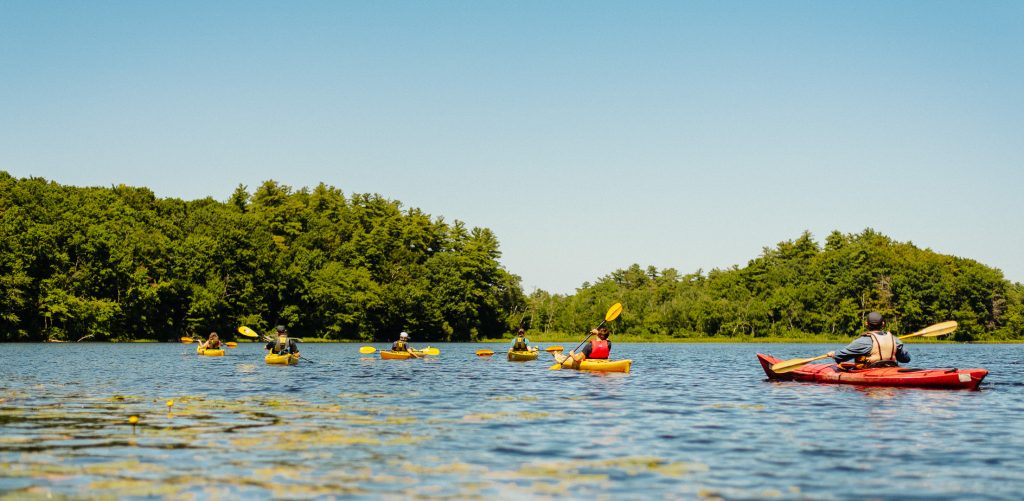 "I just liked being able to go out on the water for a few hours with my family, away from phones and screens and distractions. It was a beautiful day and the length of time was just right for a fun day activity."
–Local parent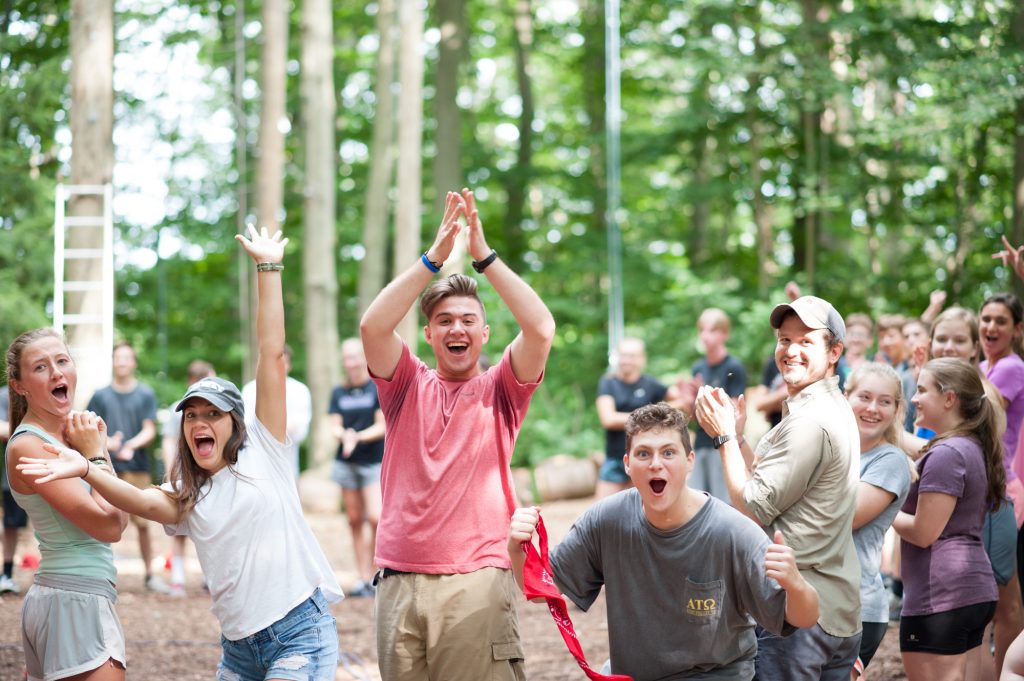 "I have brought my youth group to Adventure Pursuits to close up the summer and kick-off our fall programming. It is consistently a highlight of the whole year for my students, volunteers, and myself. The staff is always highly engaged and create an exciting environment for our students. The site itself is perfect for an overnight and we have made some lasting memories around the campfire, up in the trees, and on the shore of the pond. If you are looking for a place to facilitate growth between your students and volunteers, don't hesitate to set up an event with Adventure Pursuits."
–David Wall, Youth Pastor at Bethany Covenant Church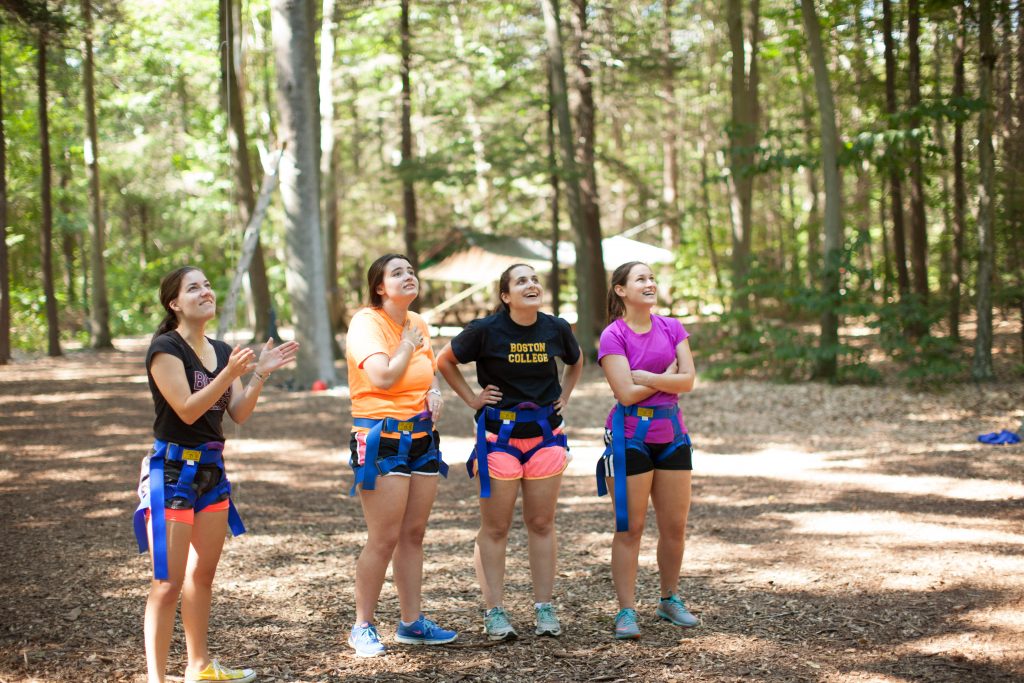 "I have brought a group from my university to La Vida Adventure Pursuits for over 10 years. We do a full day of low ropes and high ropes. Each time we go, the event goes smoothly and my students learn a great deal about themselves and working together. They also bond much more deeply than previously! I can't recommend them more highly!"
–Judith Claire, professor at Boston College
Get in touch!
La Vida Adventure Pursuits
255 Grapevine Road
Wenham, MA 01984
Adventure Pursuits is a program of the La Vida Center for Outdoor Education and Leadership at Gordon College located on the North Shore of Boston. La Vida houses six different programs for the community including a day camp for middle schoolers, a rock gym and challenge course activities for all ages. La Vida provides spiritual development and leadership experiences for Gordon students as well as community organizations utilizing Gordon's campus and our Base Camp in the Adirondack mountains of New York.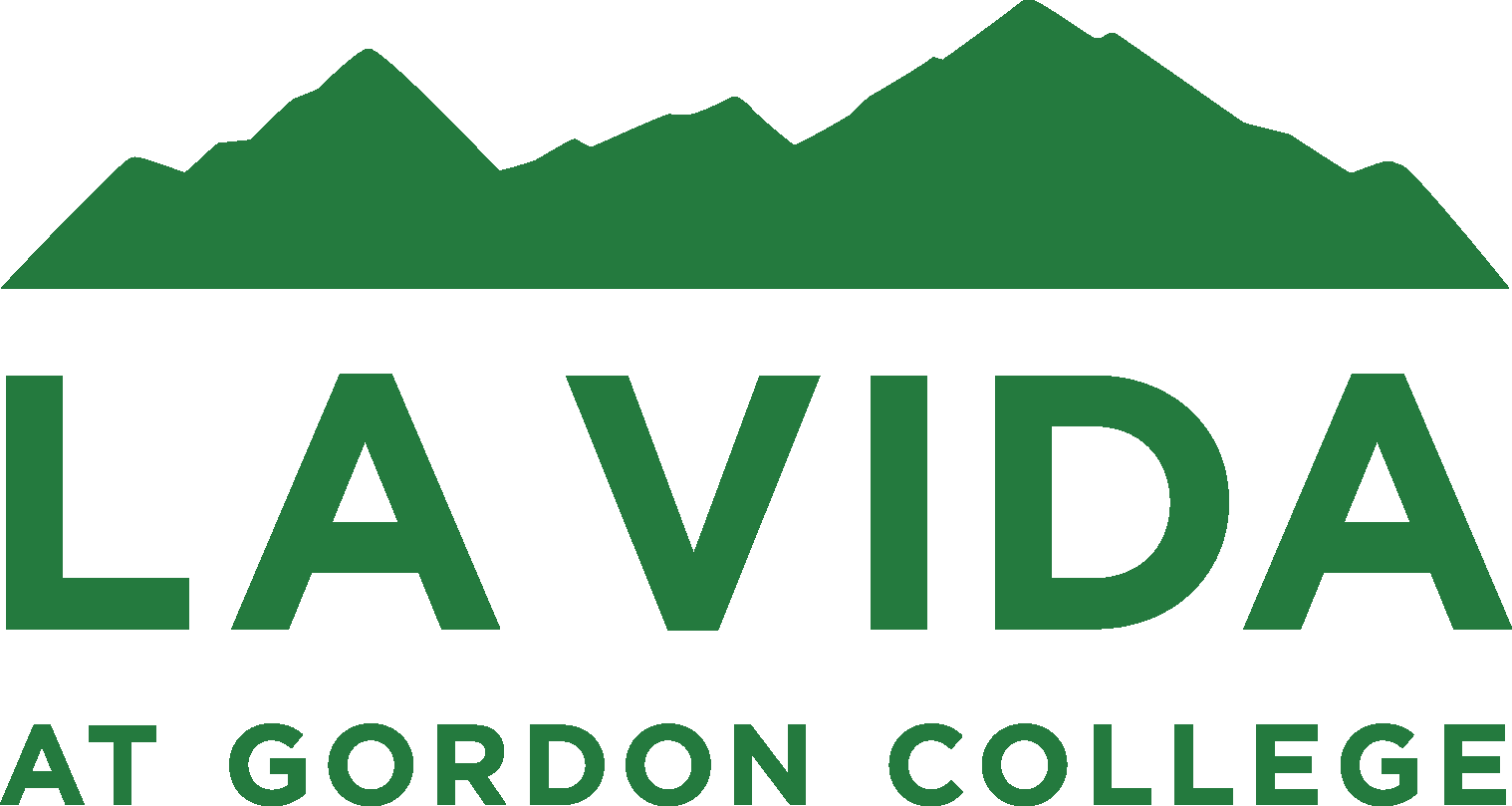 Subscribe to our Newsletter
Be the first to hear about new opportunites in the La Vida Center.