LA VIDA ADVENTURE CAMP
Trailblazers
Trailblazers is a brand new program collaborating with La Vida Adirondack Expeditions. Trailblazers combines everything from the previous Adventure Camp programs and adds in the element of overnight camping and traveling to the La Vida Base Camp in New York. Campers get to experience all the great elements of camp while also spending time in the Adirondack State Park.
Summer Dates:
Week 6: July 22-26
Week 7: July 29-August 2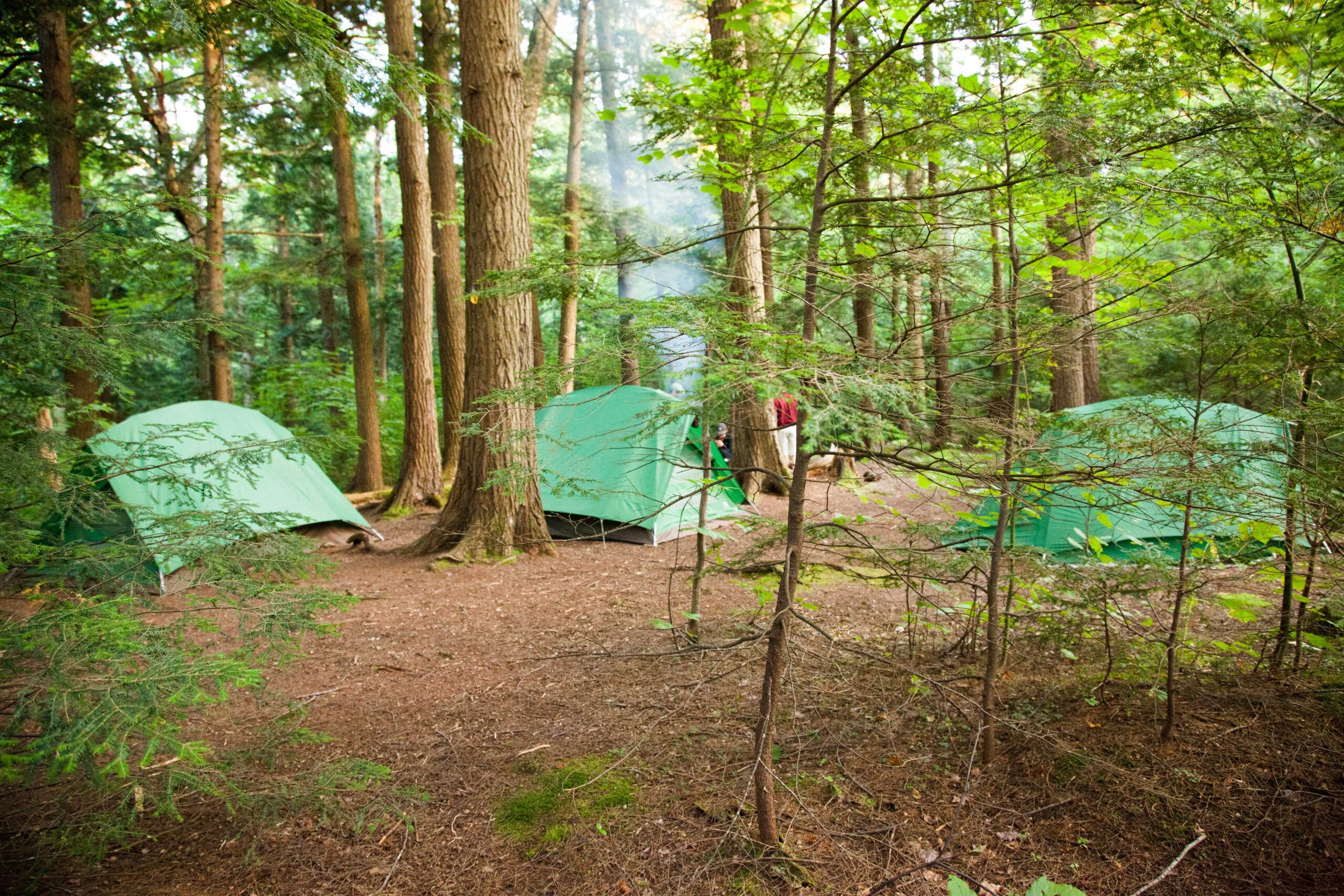 Overnight Camping
Campers will camp at the La Vida Base Camp property and learn Leave No Trace skills while learning how to cook, set up a tent and make a campfire.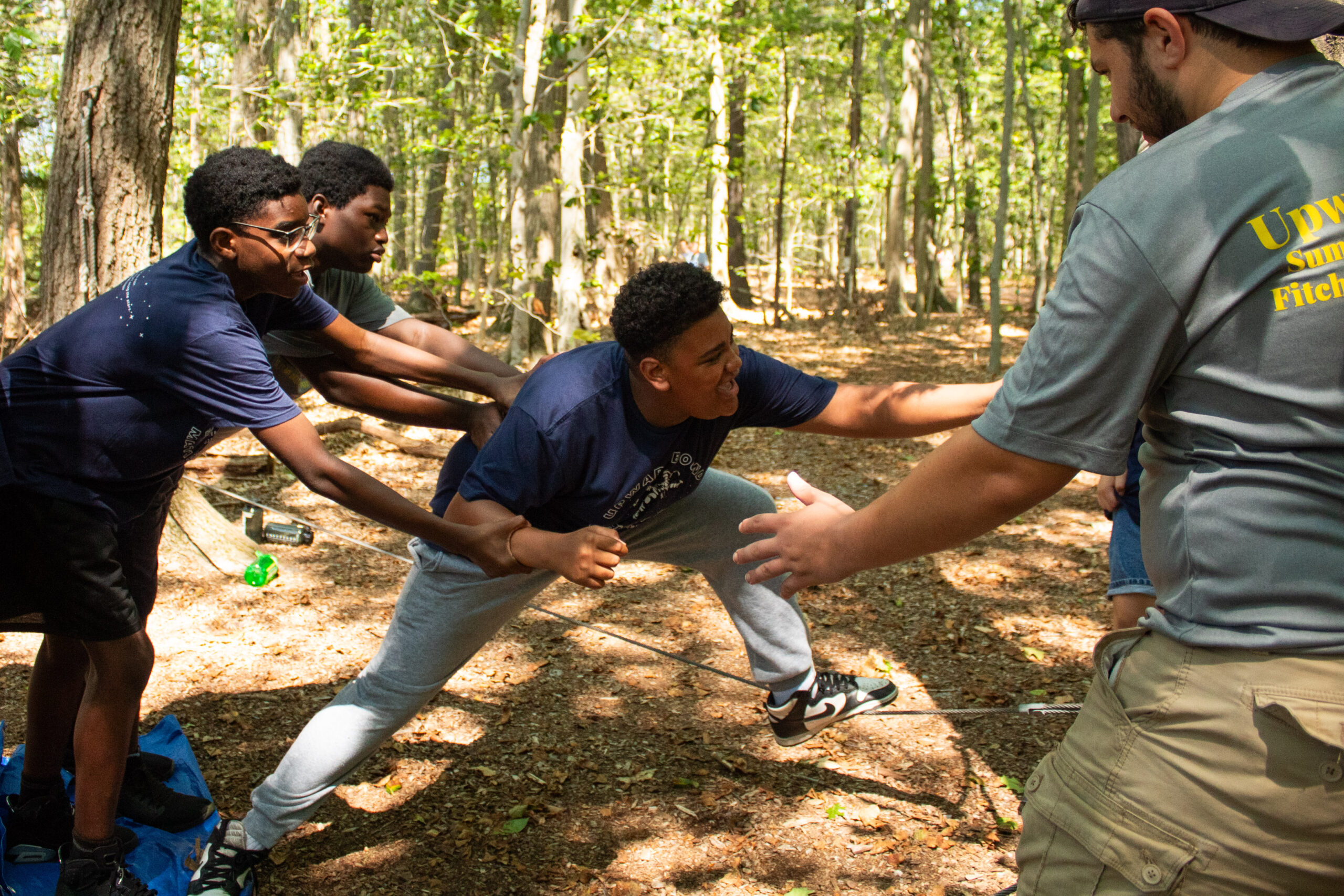 Team Building
Team-building activities like games and initiatives prepare the campers to work together and face future challenges. The group will bond as they tackle the low ropes elements, and they'll learn the importance of working as a team and supporting one another.
Rock Climbing
Our scenic rock climbing site is where campers will learn the importance of trust and communication. As they attempt each climb, their group is right behind them cheering them on.
Hiking
Views from the Adirondack mountain peaks are spectacular. The group works together to make it to the top of the peak, and hiking gives opportunities for deeper conversations.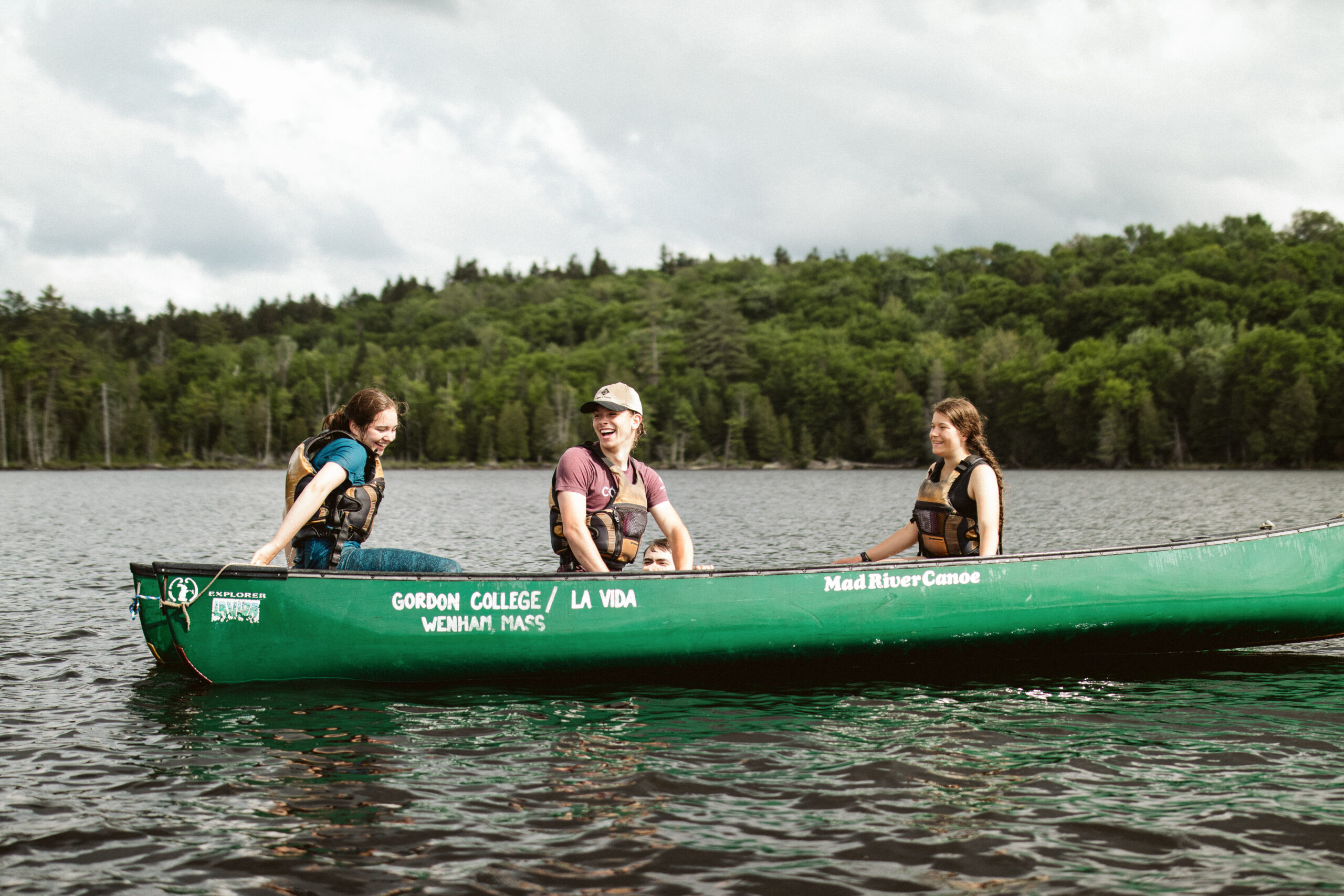 Canoeing
The Adirondack Park is home to pristine rivers and lakes that are a short drive away. Campers will pair up with another group member to paddle which is a fun way to get to know one another.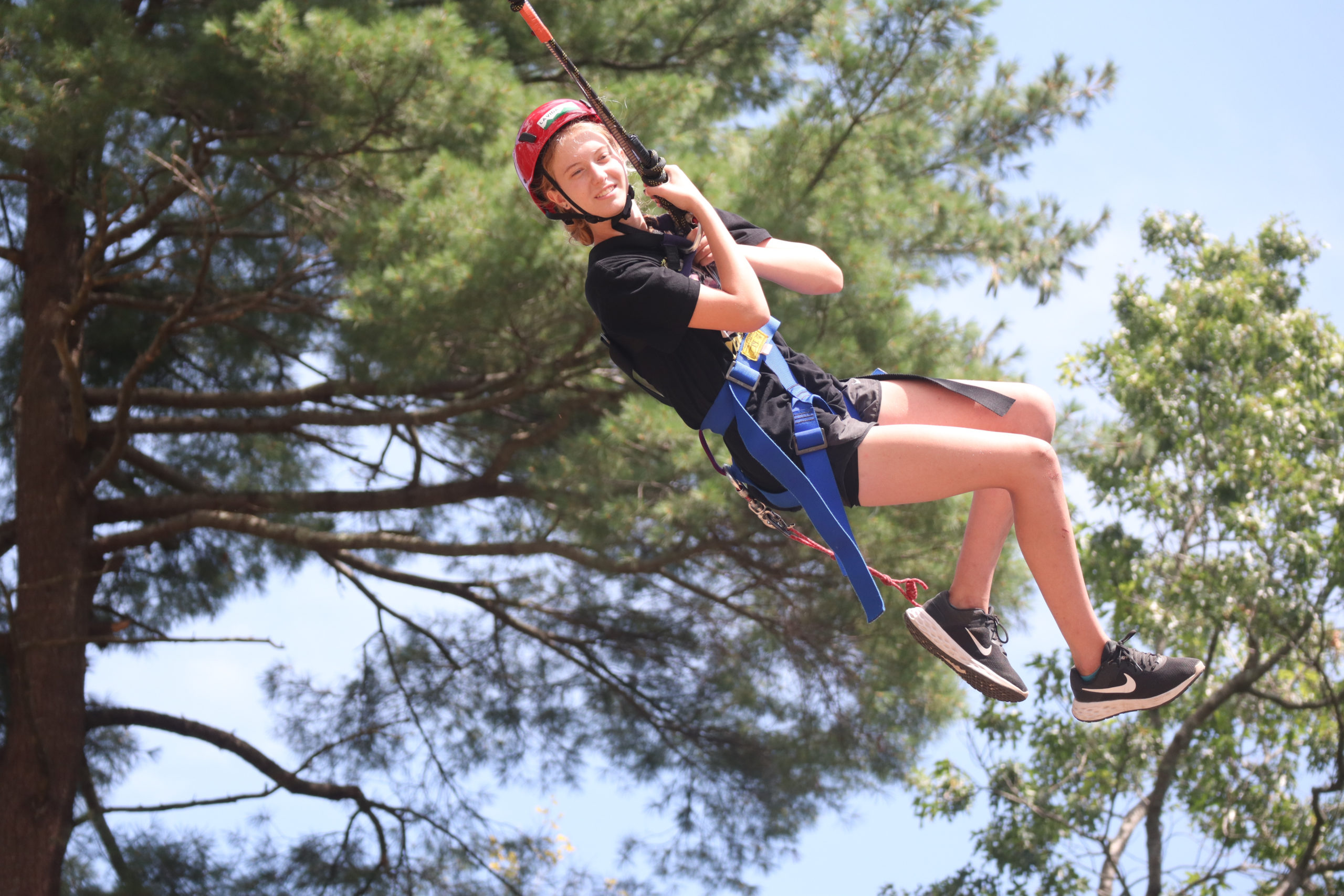 High Ropes Course
Campers will still get the opportunity to do the Giant Swing at Gordon on the last day of Adventure Camp.
The La Vida NY base camp is located in Lake Clear, NY which is about a five and a half hour drive from Gordon College. Our 75-acre property is the perfect location for adventure and exploration.
Monday
Arrive at Gordon College campus and drive to NY base camp (lunch is provided). Get outfitted with equipment and get settled into cabin. Indoor meal with La Vida staff, campfire and lawn games.
Tuesday
Rock climbing in the morning and afternoon canoe paddle at Middle Saranac Lake. Return to base camp for camping on site and dinner.
Wednesday
Day hike of ADK high peak then return to base camp for dinner. Second night of camping or indoor lodging. 
Thursday
Return borrowed equipment after breakfast and then drive back to Gordon College. Return to campus around 4pm and go home for the night
Friday
Return to camp for final day and celebration activities. Receive special edition Trailblazers camp shirt. Participate in Giant Swing, mountain biking and low ropes depending on group desires. Join AC for camp celebration at 3:30pm. 
Staff You Can Count On
Each camper is placed in a small group with trained counselors. Staff are current Gordon College students or alumni along with other carefully selected, caring adults. Adventure Camp's primary concern is seeing to each camper's physical, emotional, and social needs. We limit our camper to staff ratio to 5:1 or lower. Each group will have one counselor from the New York-based staff and another counselor from Adventure Camp. Working together, the leadership team will oversee the technical aspects of the trip as well as the social emotional growth of campers and the group as a whole.
Challenge by Choice
Even though we believe it's beneficial for our campers to learn how to overcome challenges, we follow a "challenge by choice" approach. This means each child decides exactly how far they want to push themselves when stepping outside their comfort zone. No experience or above-average physical strength is needed—just a desire for growth, adventure and fun.
Redefine Success
At La Vida, we believe that success is not always dependent upon completing activities and is not based on comparison. Both succeeding and failing are valuable learning opportunities and shape us as individuals. If someone gives 100% during an activity, yet doesn't finish successfully according to the world's standards, La Vida still views that as a success because they put forth their best effort.
Get in touch!
La Vida Adventure Camp at Gordon College
255 Grapevine Road
Wenham, MA 01984
Adventure Camp is a summer program of the La Vida Center for Outdoor Education and Leadership at Gordon College located on the North Shore of Boston. La Vida houses six different programs for the community including our summer day camp for middle and high schoolers, a rock gym and challenge course activities for all ages. La Vida provides spiritual development and leadership experiences for Gordon students as well as community organizations utilizing Gordon's campus and our Base Camp in the Adirondack mountains of New York.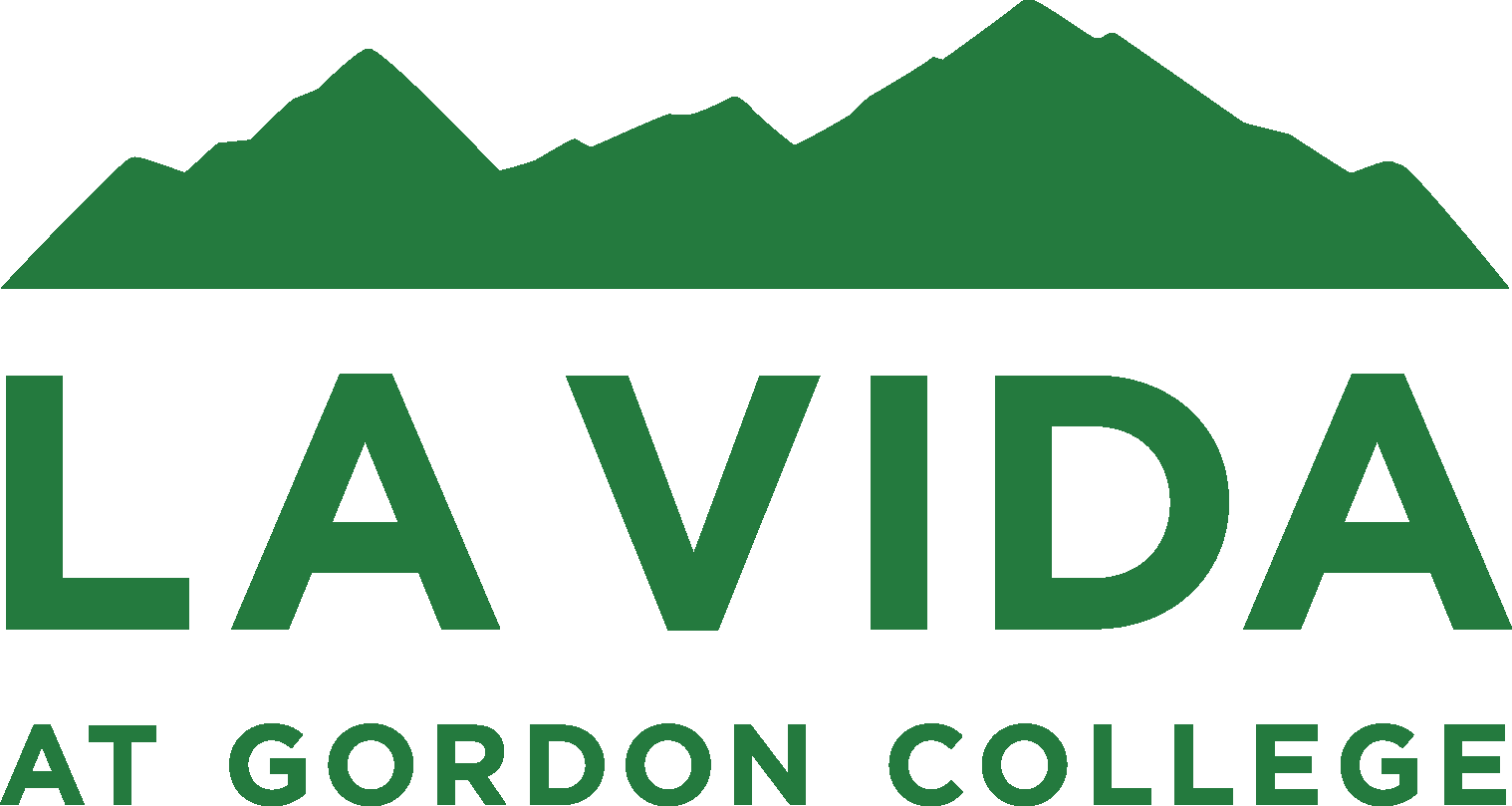 Subscribe to our Newsletter
Be the first to hear about new opportunites in the La Vida Center.