LA VIDA ADVENTURE CAMP
Explorers
Ages 14–15
Explorers take Pathfinders' activities to the next level of adventure. Campers will travel locally to off-site locations for rock climbing and canoeing.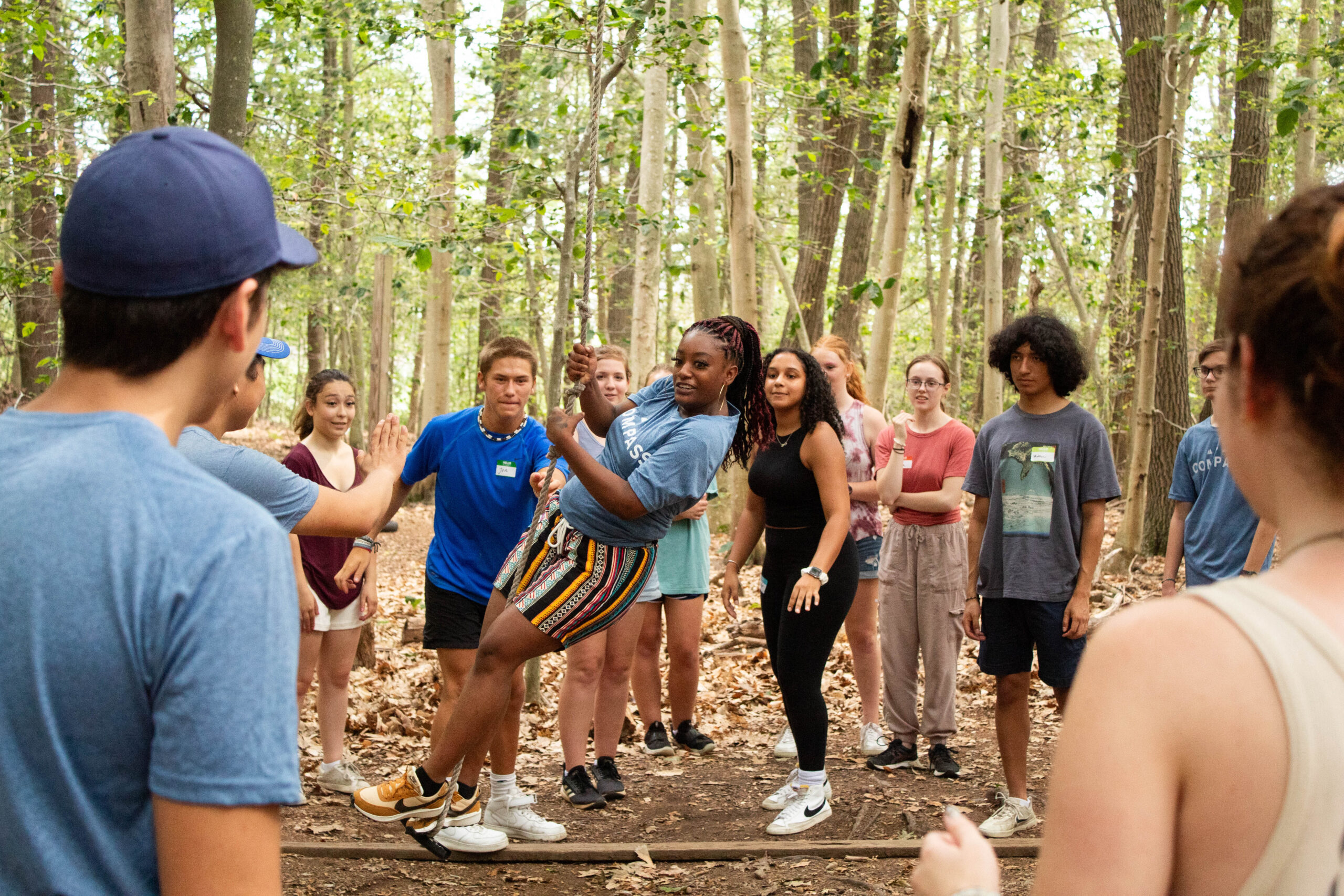 Team-building
Each camper is placed in a small group of 10–13 kids along with 2 caring counselors and a counselor in training. Working together, encouraging, listening, and serving each other are all important parts of the Adventure Camp experience.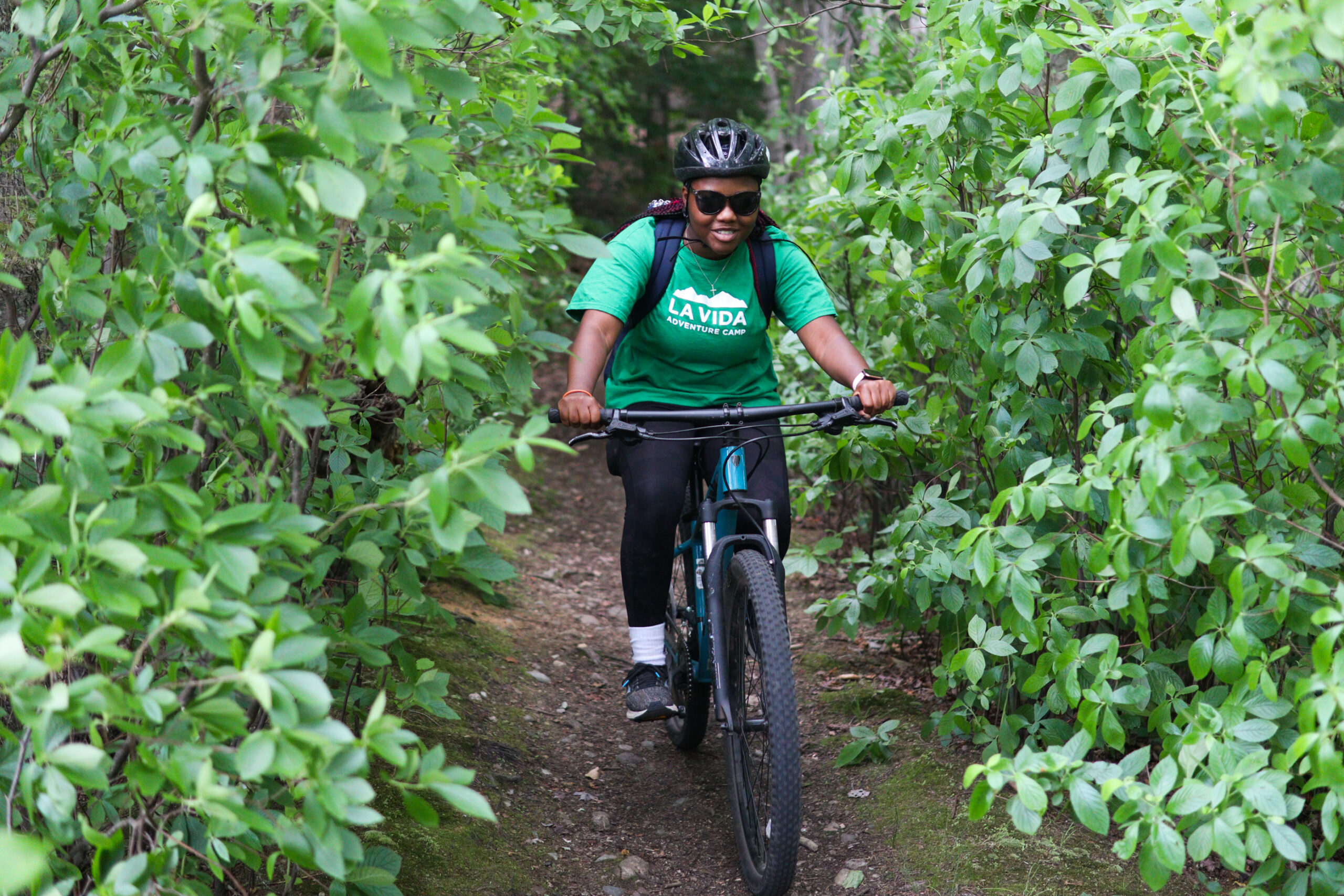 Mountain Biking
After getting outfitted by an experienced mountain bike specialist, campers explore the miles of trails on-site and in the neighboring Chebacco Woods. Everyone is given the opportunity to try intermediate trails or to continue riding on beginner trails.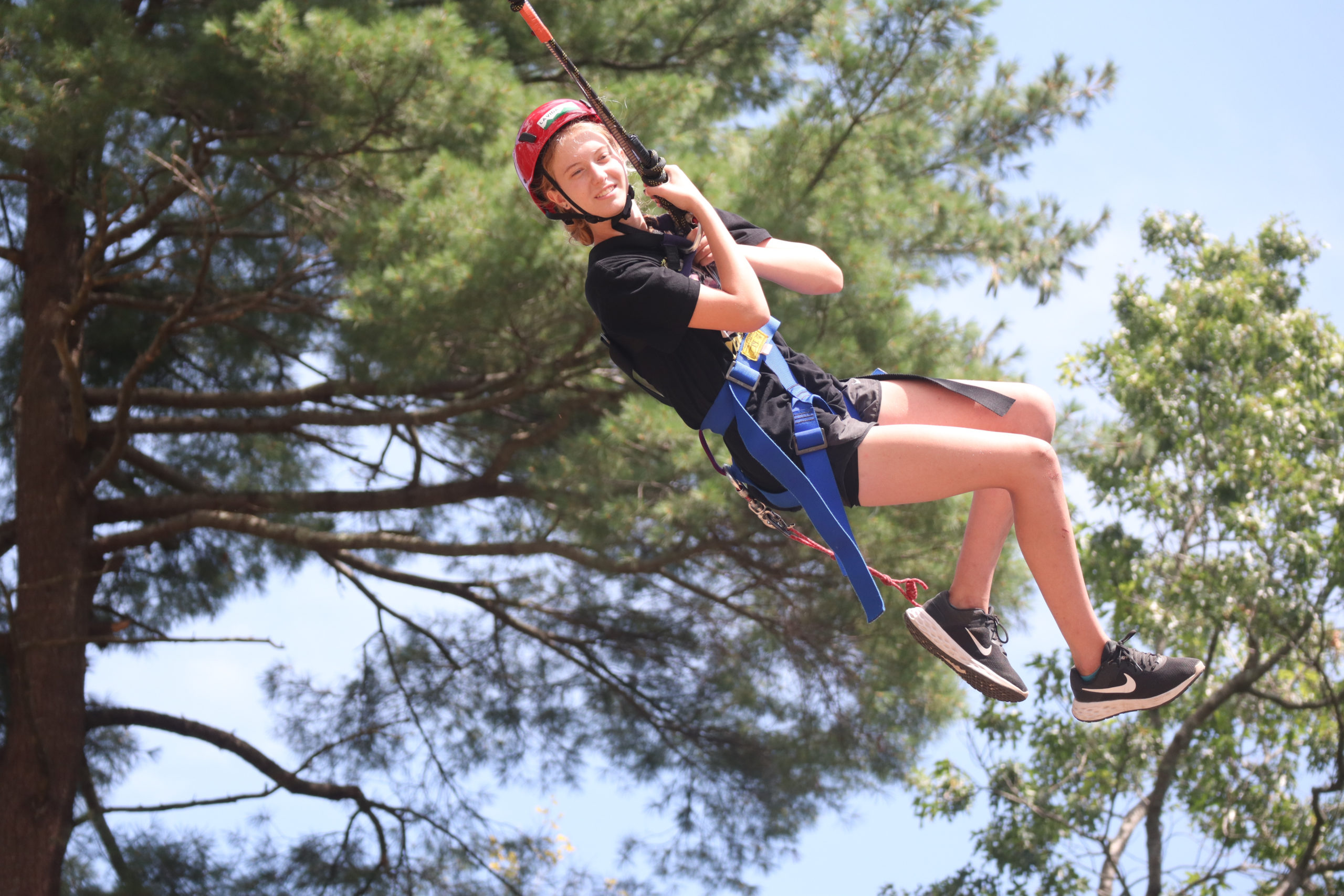 High Ropes Course
As an explorer, campers will do more advanced high ropes course elements. All campers are an essential part of the support system on the ground, encouraging one another and helping the belay staff. Campers are encouraged to "step outside their comfort zone" and challenge themselves.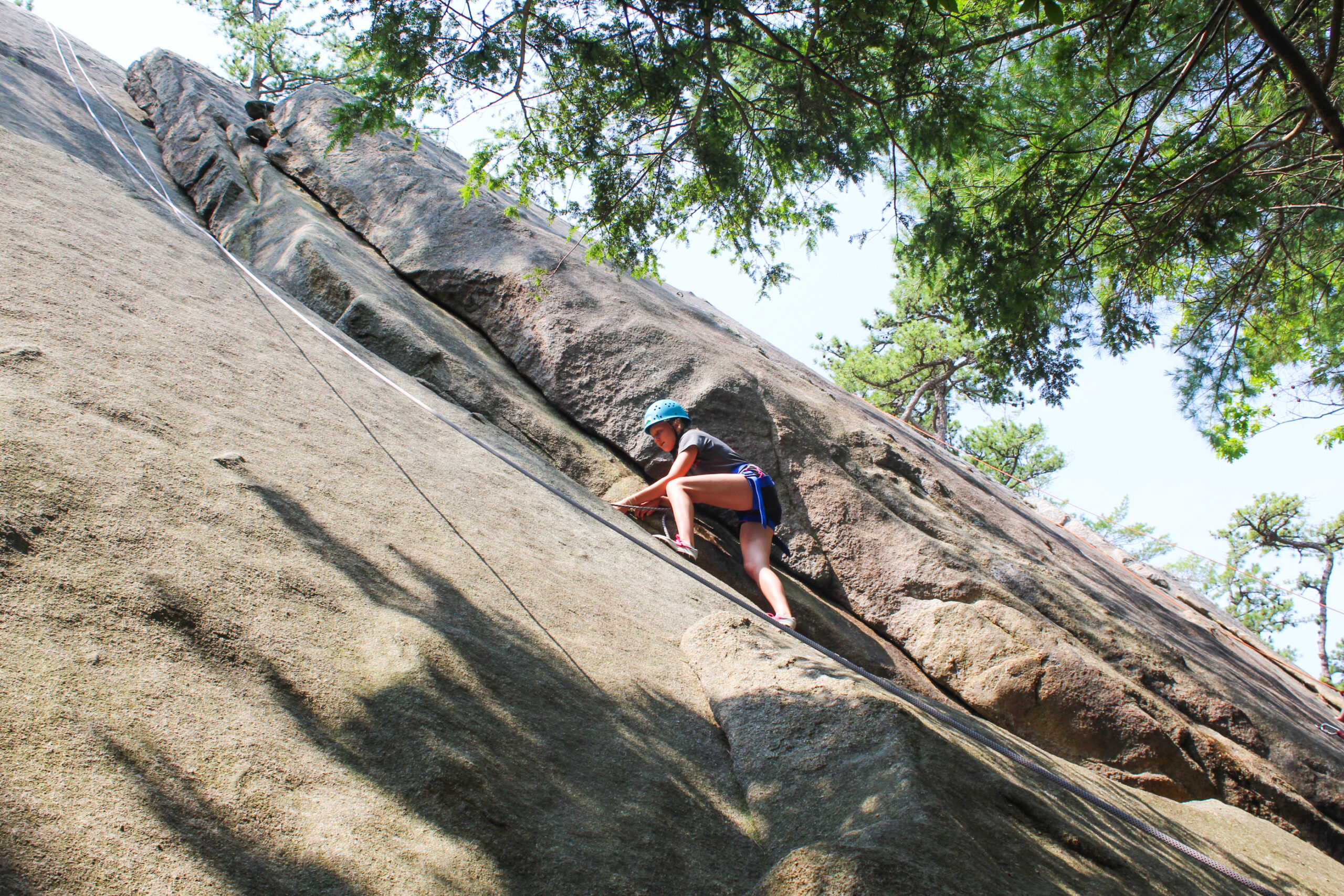 Rock Climbing
Campers learn how to climb outdoors from skilled instructors at sites on the North Shore. Rappelling and rock climbing give campers tangible experiences to practice challenging themselves.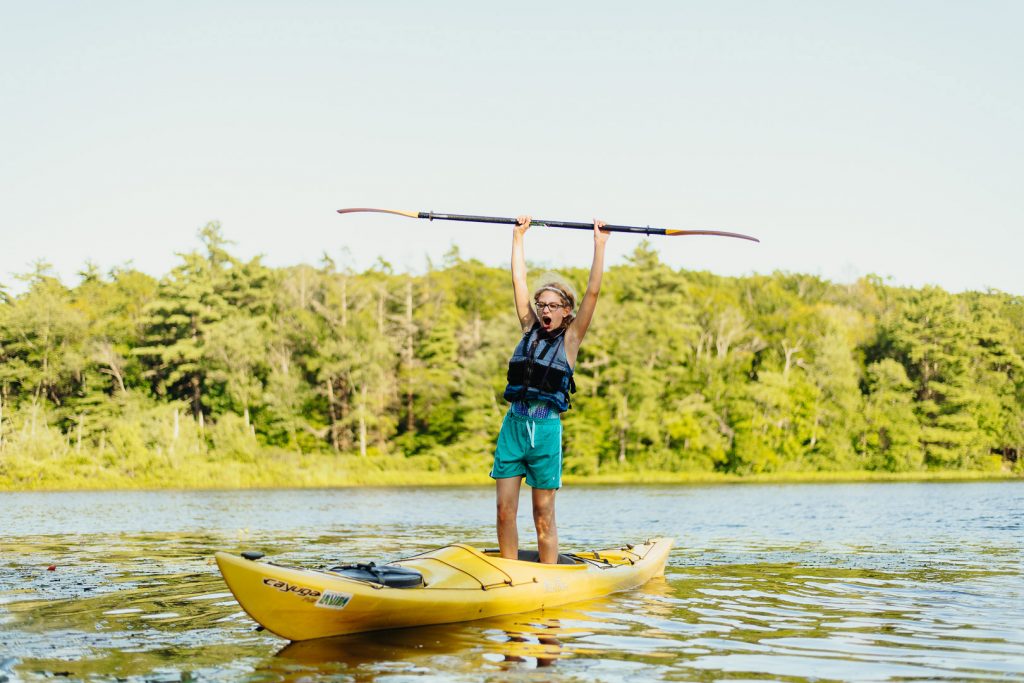 Waterfront Activities
Campers participate in different waterfront activities including swimming, kayaking and canoeing at Chebacco Lake or the Ipswich River.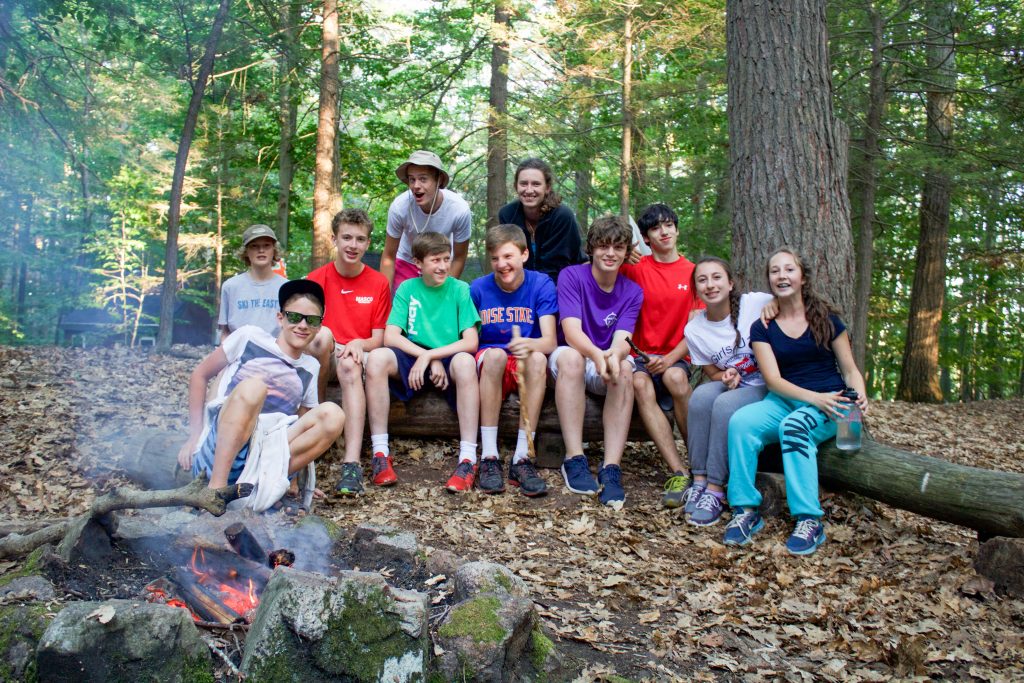 Overnight Camping
Campers will participate in an overnight campout on Thursday evening. After day camp ends, they'll stay for a cookout, games, a campfire and camping out overnight. It is a great way to end the week and to get a taste of camping.
Summit 2024
Summit is an action-packed three-day adventure that invites campers to explore their potential, develop leadership skills and make meaningful memories with their group. Canoe the Ipswich River, climb Red Rocks in Gloucester and spend two nights in the Gordon Woods. Reach new heights on our high ropes course and swap stories around the campfire while you connect with others and nature. Summit is being offered during Week 3 from July 1–3. 
I have two boys who have been involved in Adventure Camp since the first year they could go.  They tried the Summit program as a different alternative to the regular week. What an amazing experience and way to up your game at Adventure Camp.  Now they are asking , "what's next?"  Well done folks, and keep running a great camp!
Staff You Can Count On
Each camper is placed in a small group with trained counselors. In addition, activity specialists lead our adventure activities. Staff are past and present Gordon College students along with other carefully selected, caring adults. Counselors in training are high school students that show maturity and a desire to invest in younger campers. Adventure Camp's primary concern is seeing to each camper's physical, emotional and social needs. For that reason, we limit our camper to staff ratio to 5:1 or lower.
Challenge by Choice
Even though we believe it's beneficial for our campers to learn how to overcome challenges, we follow a "challenge by choice" approach. This means each child decides exactly how far they want to push themselves when stepping outside their comfort zone. No experience or above-average physical strength is needed—just a desire for growth, adventure and fun.
Redefine Success
At La Vida, we believe that success is not always dependent upon completing activities and is not based on comparison. Both succeeding and failing are valuable learning opportunities and shape us as individuals. If someone gives 100% during an activity, yet doesn't finish successfully according to the world's standards, La Vida still views that as a success because they put forth their best effort.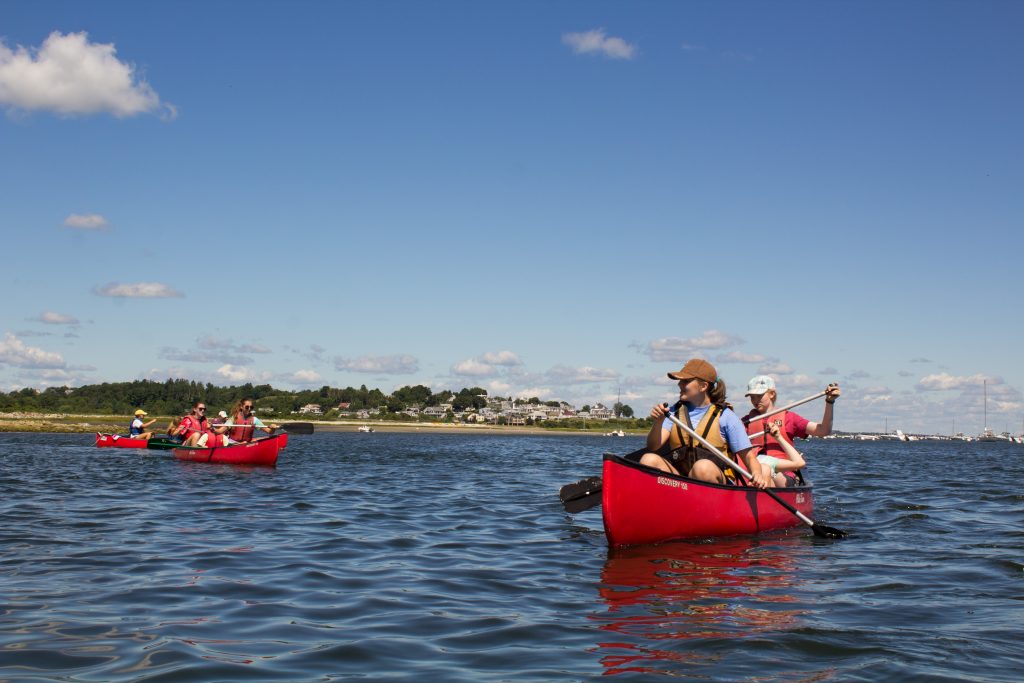 "Action-packed adventures on water, land, and in the air; community building to help all kids feel involved; caring camp counselors. We're signing up again!"
–Adventure Camp Parent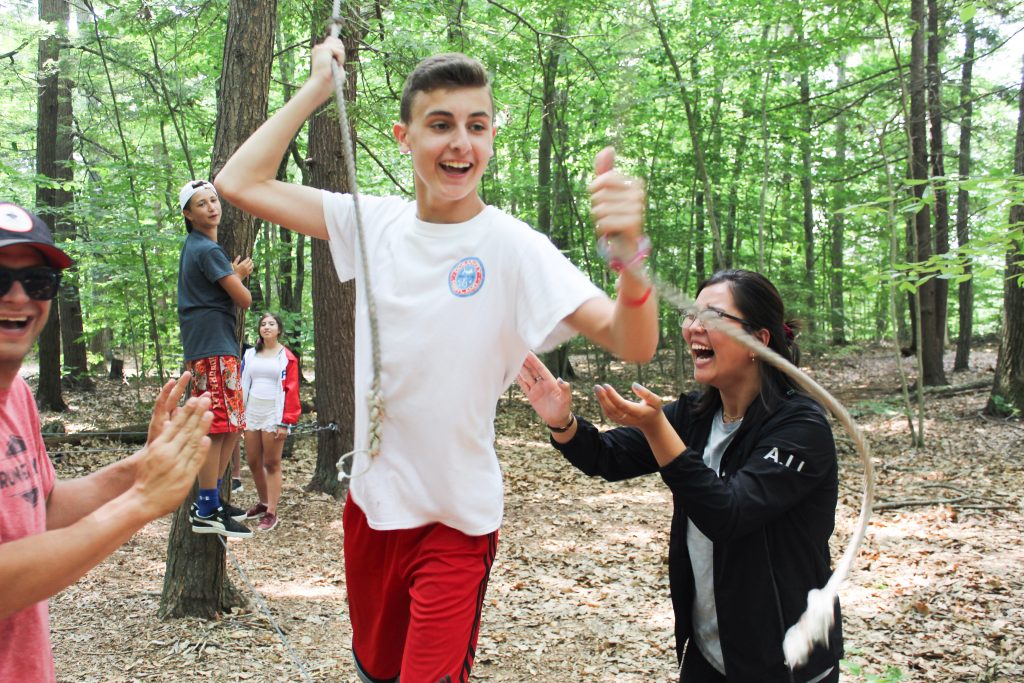 "My child learned the importance of listening to others' ideas."
–Adventure Camp Parent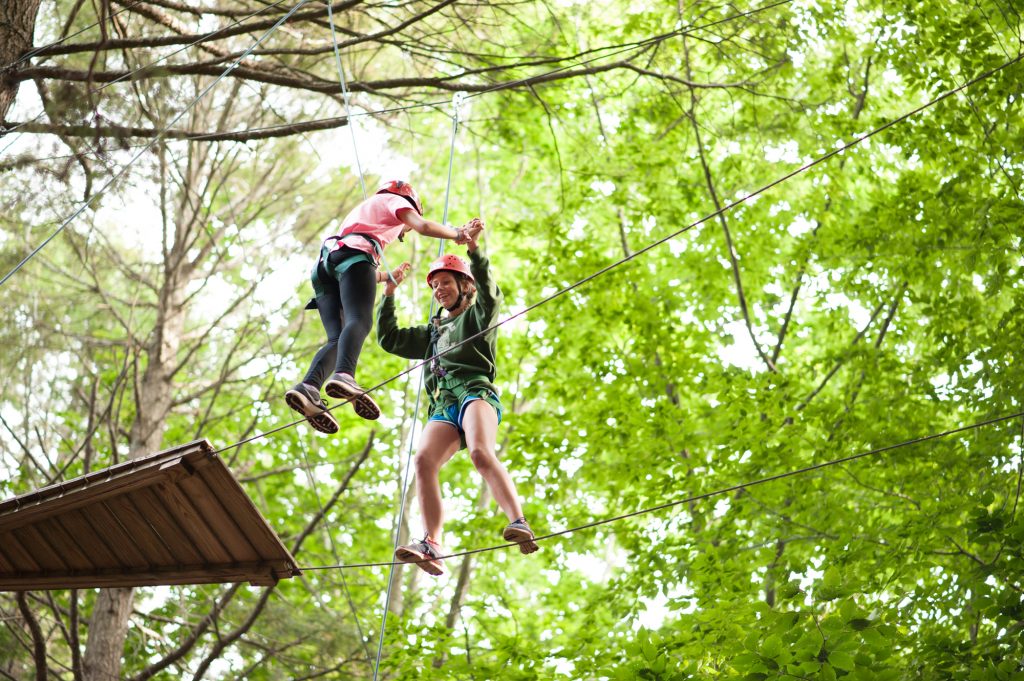 "I'm thankful that I had the opportunity to do Adventure Camp because I learned a lot of leadership qualities and made new friends. The camp is fun and also teaches great moral values and social skills. Without doing Adventure Camp, I never would have experienced such awesome counselors that were so encouraging."
–Adventure Camp Participant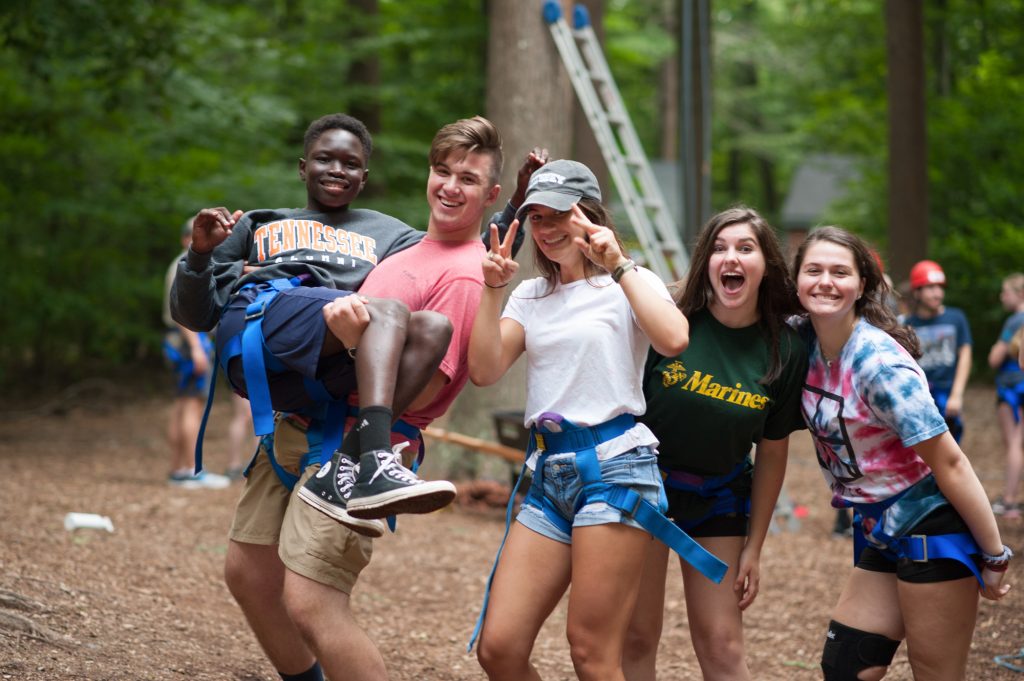 "The counselors and CITs are the best. I had so much fun with them!"
–Adventure Camp Participant

Get in touch!
La Vida Adventure Camp at Gordon College
255 Grapevine Road
Wenham, MA 01984
Adventure Camp is a summer program of the La Vida Center for Outdoor Education and Leadership at Gordon College located on the North Shore of Boston. La Vida houses six different programs for the community including our summer day camp for middle and high schoolers, a rock gym and challenge course activities for all ages. La Vida provides spiritual development and leadership experiences for Gordon students as well as community organizations utilizing Gordon's campus and our Base Camp in the Adirondack mountains of New York.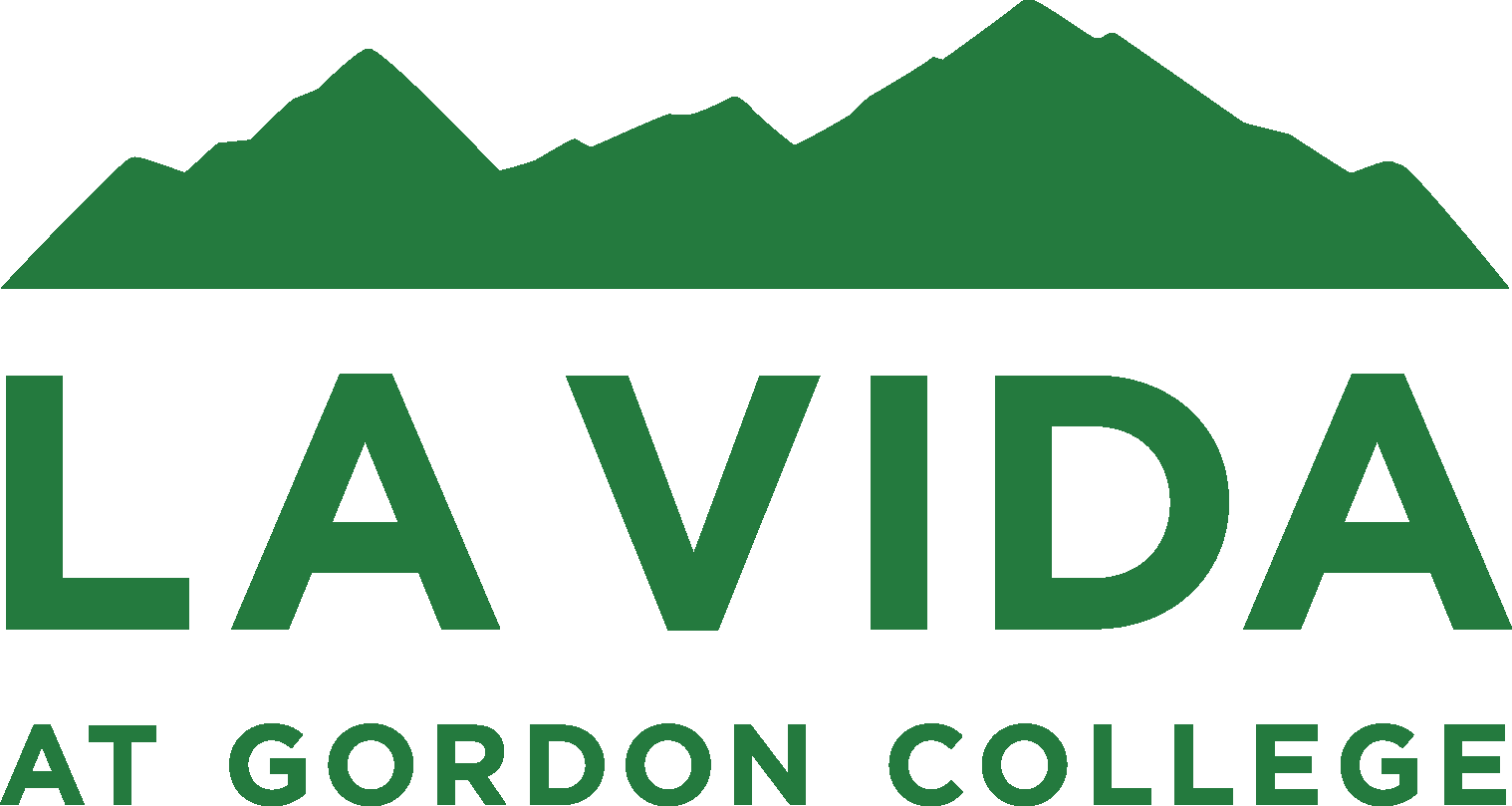 Subscribe to our Newsletter
Be the first to hear about new opportunites in the La Vida Center.