"The best climber in the world is the one having the most fun!" –Alex Lowe
Become a Better Climber
Rock climbing can be intimidating if you have little or no experience. Gain confidence by honing your skills in a small group setting or with one on one instruction.  Here's what to expect:
Introduction and Intermediate Classes:
One hour and 15 minutes in length
Class size is limited to six participants
Classes are held in 5-week sessions
1:3 staff to participant ratio
Harness and climbing shoe rentals are included for all classes
Private lessons:
One hour and 15 minutes in length
One on one instruction
Class is tailored to climber's needs and skill level
3 lesson minimum requirement
Harness and climbing shoe rentals are included for all lessons
Climbing with Us Is as Easy as 1, 2, 3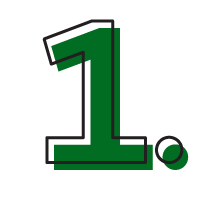 Check Schedule and Register
Check the current schedule and fill out the registration form.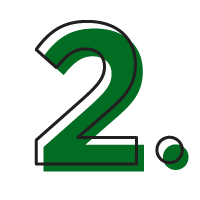 Pay for Your Session
Bring cash or check to your first lesson.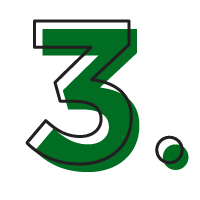 Complete Climber Forms
Save time at your lesson by filling out the forms ahead of time.
1. Check Schedule and Register
Check the current schedule and fill out the registration form.
2. Pay for Your Session
Bring cash or check to your first lesson.
3. Complete Climber Forms
Save time at your lesson by filling out the forms ahead of time.
We offer climbing lessons to individuals who want to learn to climb or improve their technique through personalized instruction and training. Classes are on a 5-week schedule. Lessons may be scheduled year-round and are based on instructor availability. You can pay at the first lesson or class via cash, a check made payable to Gordon College, or a credit card. 
Youth Classes
1:3 staff to climber ratio
Rate is per session which is five weeks in length. We offer four sessions each academic year. 
Private Lesson
1:1 Instruction
Rate is per lesson. We require climbers to sign up for a minimum of three weeks at a time.
 May 22, 2023–June 26, 2023
Monday 4:30-5:45 p.m. (All Ages – Intro to Climbing) 
Tuesday 4:30-5:45 p.m. (All Ages – Intermediate Class)
Registration for this session is currently CLOSED. Registrations for next session will open up on June 19th.
Please fill out the registration form to request a private lesson. 
Reviews
Our climbers are reaching new heights and so can you! 
"Delilah kept saying how much she loved the class and all the staff and really wants to continue. I was pleasantly surprised because I thought this might be a passing interest for her but she has really caught the climbing bug-thank you all so much for providing such a friendly, safe and supportive environment!"  –Jennifer
"My son loved climbing and the instructors were supportive and fun." –Beth
"My child felt respected and motivated." –Hiroko
"Sam had such a great time! The whole experience was very positive. Specifically, he loved learning the technical aspects of climbing, really embraced the challenges it presented, and had a great time with the instructors and other kids." –Tim
"I was so impressed with Taylor, she is awesome with the kids. Henry has really loved trying something new. My favorite part about this activity is the fact that it's building confidence in him. I love that Taylor takes time to talk with the kids, she has them set goals, and she makes it 100% fun. " –Andrea
"The instructors are terrific, and Sage really loves the challenge. It's exciting to watch her do an activity that she really loves." –David
"My daughter loves the team building and the positive role models of her instructors. It's been great to see her learn to climb!" –Meg
Quick FAQ
Contact us with any additional questions not answered here. WHAT QUESIONS DO PARENTS NORMALLY ASK?
What is the recommended age range for classes vs lessons?
The age range for classes is 5-12 years old. The recommended age range for lessons is 10 years and older.
How do I pay for my child's class or lesson?
Payments are taken at the first class of the session. We accept cash, credit card or a check made payable to Gordon College. 
What is a typical lesson schedule?
As the climbers walk in, the instructors will begin by taking attendance, then getting harnesses and climbing shoes on. This is followed by stretching as a group. As a warm up, the class will then do a few bouldering activities and incorporate a new climbing technique or practice a previously taught climbing technique into the activity. Afterwards, the class will begin top roping until the end of class. During the top rope period, climbers who are not top roping generally continue to boulder alone or with one another.
Do all parents have to be present?
Parents are not required to be present. If a parent wishes to observe a lesson, there is limited seating provided inside the rock gym. For parents that want to stay in the building until the lesson is over, we recommend waiting in the seating area in the lobby of the Bennett Center.
Is there a Gordon College faculty and staff discount?
There is a 25% discount for Gordon College faculty and staff.
Do I need a waiver?
All climbers must sign the La Vida Confidential Medical and Emergency Form as well as the Rock Gym Policies Form. Children under 18 must have a parent or legal guardian sign on their behalf. Signing these forms ensures you understand the risk involved with rock climbing as well as ensuring we keep a positive atmosphere in the Rock Gym.
If you have previously filled out the waiver, you can let a staff member know. They will confirm that we have it on file, and you do not have to fill it out a second time.
What is bouldering?
Bouldering is a form of free climbing that is performed on small rock formations or artificial rock walls without the use of ropes or harnesses. There is one wall dedicated to bouldering, and bouldering around the gym is encouraged as long as it does not interfere with a climber or belayer.
What should I wear?
We recommend wearing athletic clothing that is comfortable and allows you to move and climb along the wall. Think function over fashion! Those with longer hair should have their hair pulled back if they are belaying so that it doesn't get caught in the belay device. Sneakers can be worn for climbing or you can rent shoes for $1.
Do you offer private events?
Yes! We love hosting events for special celebrations. Visit our private events page.
What is the Rock Gym's COVID-19 policy?
La Vida Rock Gym
Celebrating over 25 Years of Indoor Climbing
The La Vida Rock Gym is a place that empowers individuals to discover their own strength, celebrate victories, and build community. In a supportive and encouraging environment, we welcome everyone into the fun and adventure of climbing. Our trained staff are equipped to serve you and your family and friends in a safe climbing experience. Our vision is to serve the local community with accessible and affordable indoor rock-climbing experiences that inspire people to explore their potential and take on new challenges.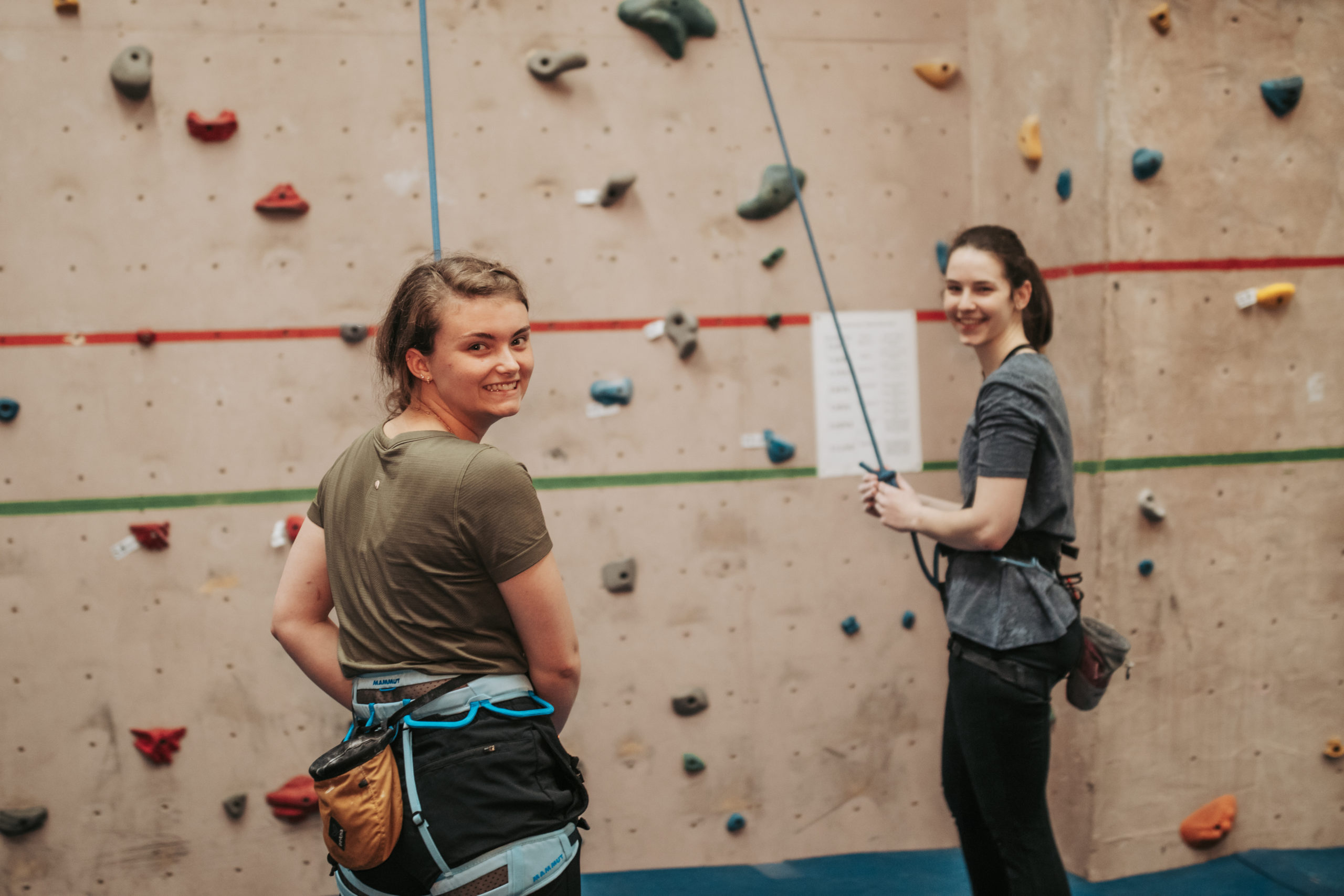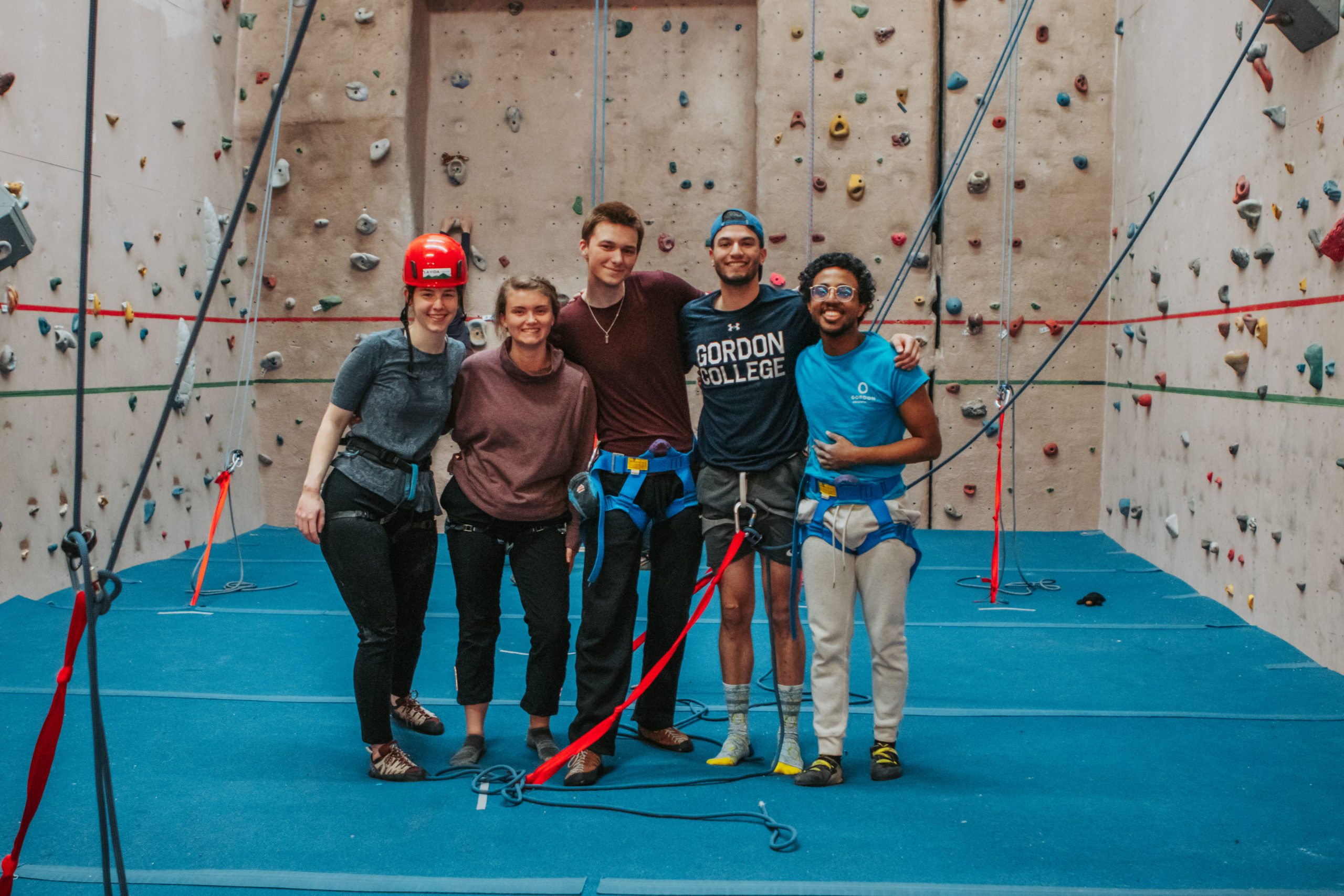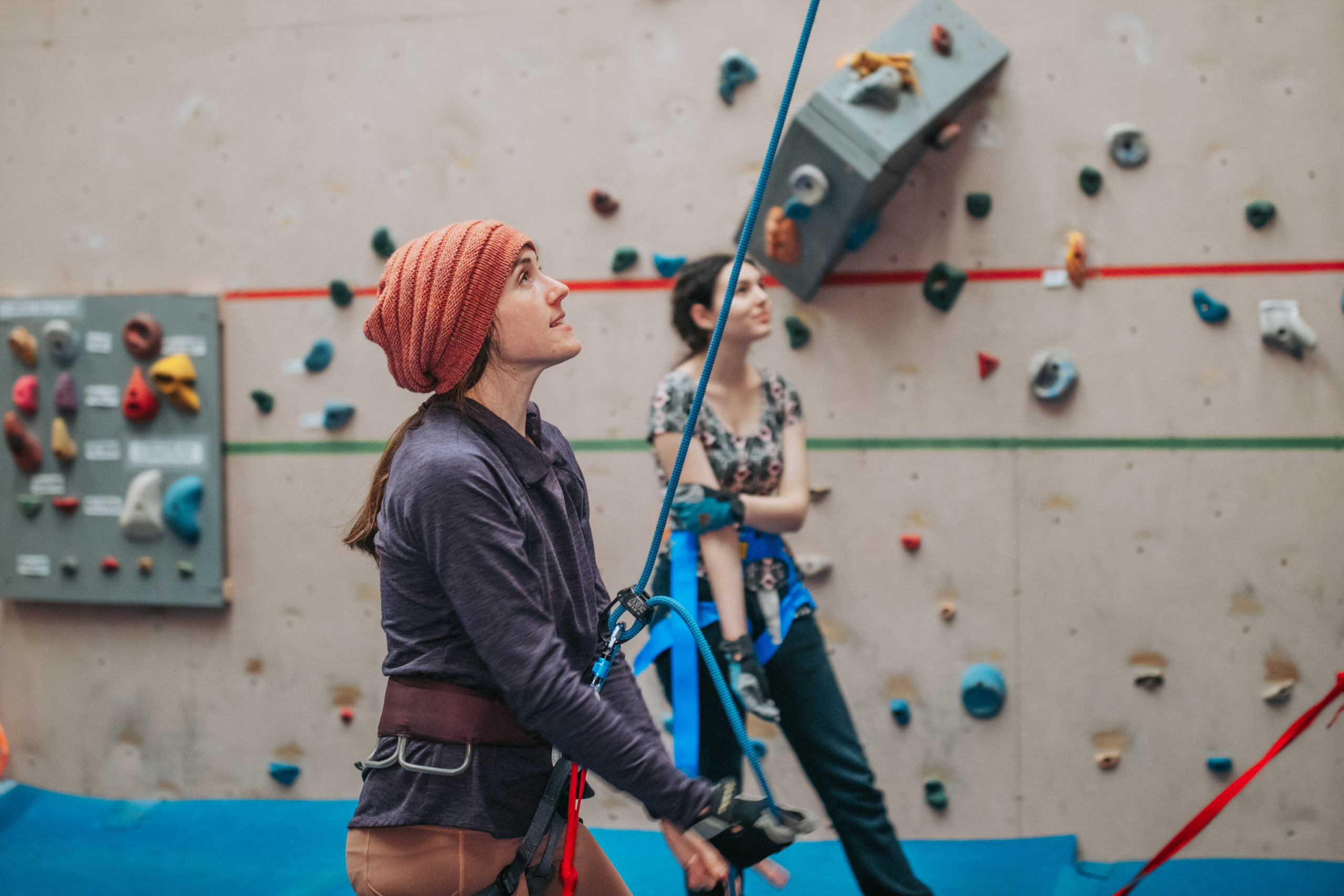 Get in touch!
La Vida Rock Gym
Located in the Bennett Center at Gordon College
255 Grapevine Road
Wenham, MA 01984
Rock Gym Manager:
978.867.4513
[email protected]
Contact a staff member during Open Gym:
978.867.4911
The La Vida Rock Gym is part of the La Vida Center for Outdoor Education and Leadership at Gordon College located on the North Shore of Boston. La Vida houses six different programs for the community including our summer day camp for middle schoolers, canoeing and hiking expeditions for high schoolers and challenge course activities for all ages. La Vida provides spiritual development and leadership experiences for Gordon students as well as community organizations utilizing Gordon's campus and our Base Camp in the Adirondack mountains of New York.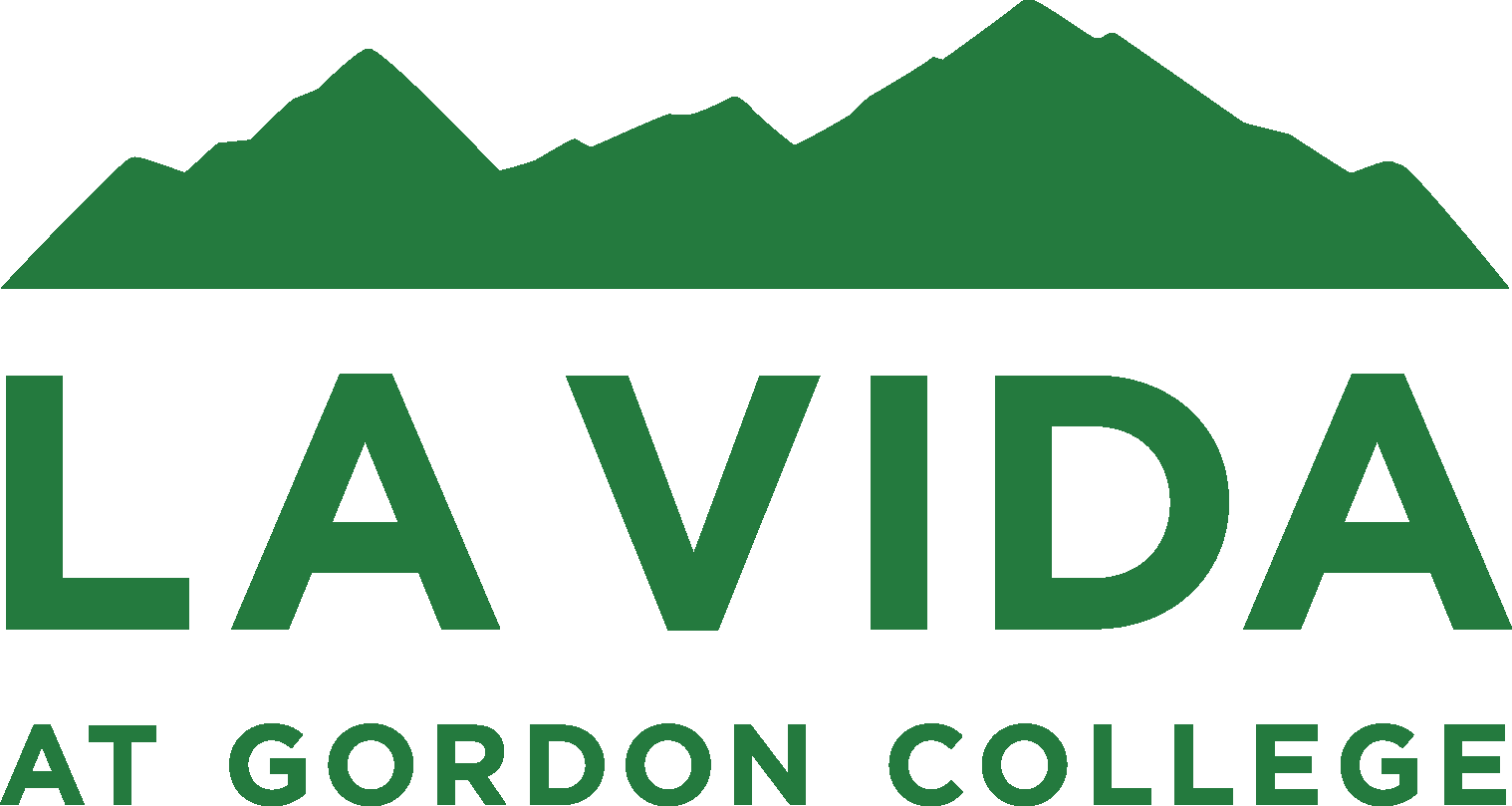 Subscribe to our Newsletter
Be the first to hear about new opportunites in the La Vida Center.