At Adventure Camp, it's important not to take yourself too seriously and to have some fun! Campers will play silly games together that make them laugh and connect as they participate in our adventure activities.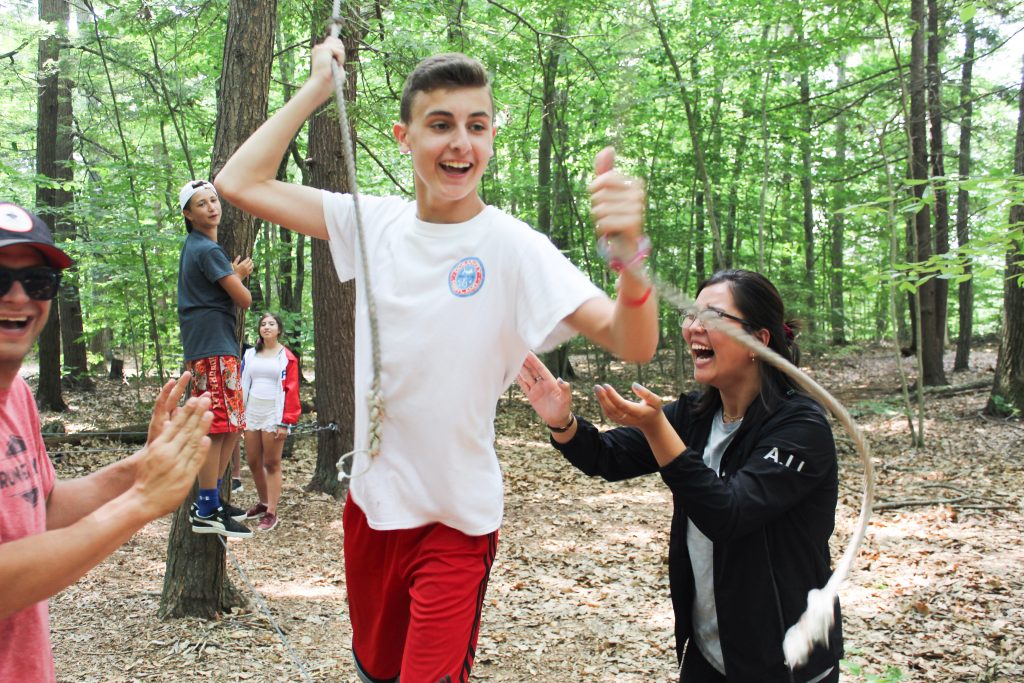 Team-building
Each camper is placed in a small group of 10–13 kids along with 2 caring counselors and a counselor in training. Working together, encouraging, listening, and serving each other are all important parts of the Adventure Camp experience.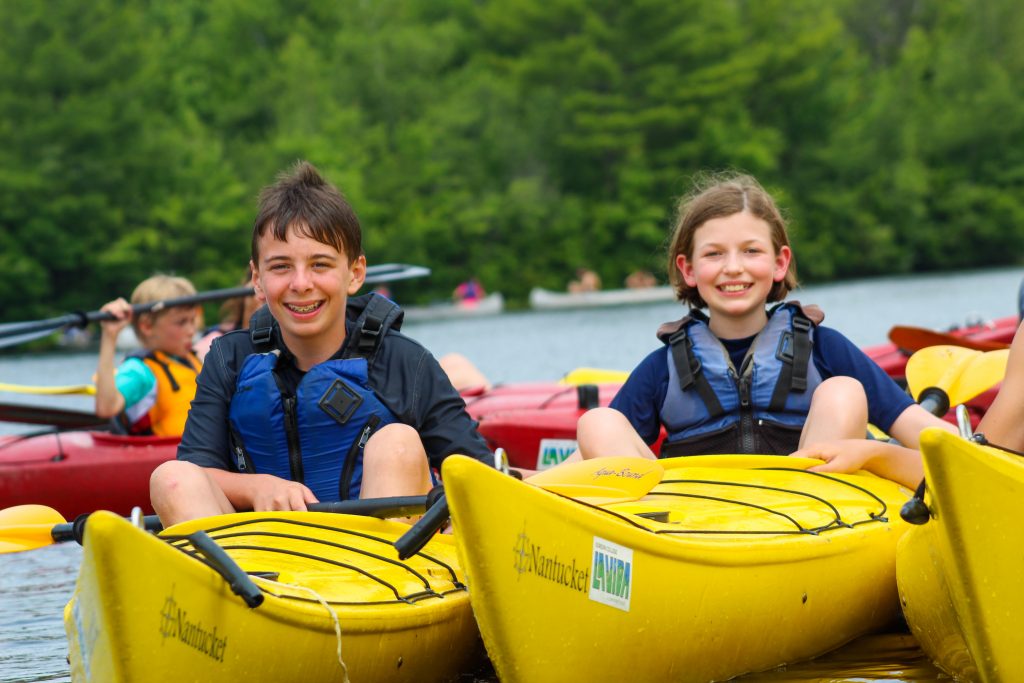 Waterfront Activities
Campers are at the Gull Pond waterfront several times during the week with a certified lifeguard. They learn basic canoeing and kayaking skills while working together and playing fun water games.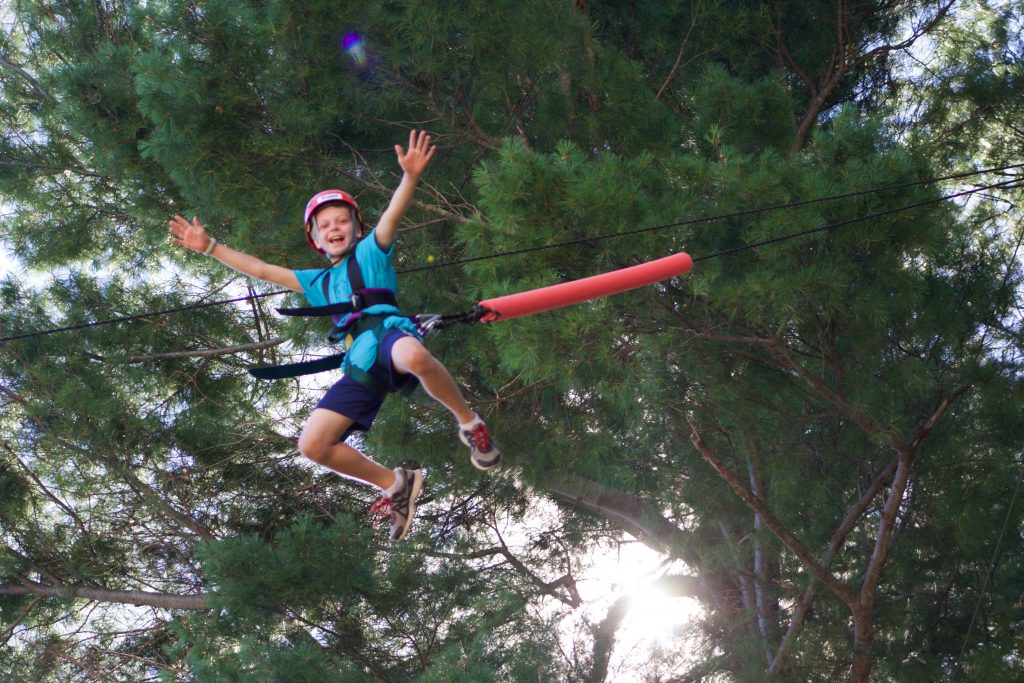 High Ropes Course
All campers are an essential part of the support system on the ground, encouraging one another and helping the belay staff. Campers are encouraged to "step outside their comfort zone" and challenge themselves on the high ropes course.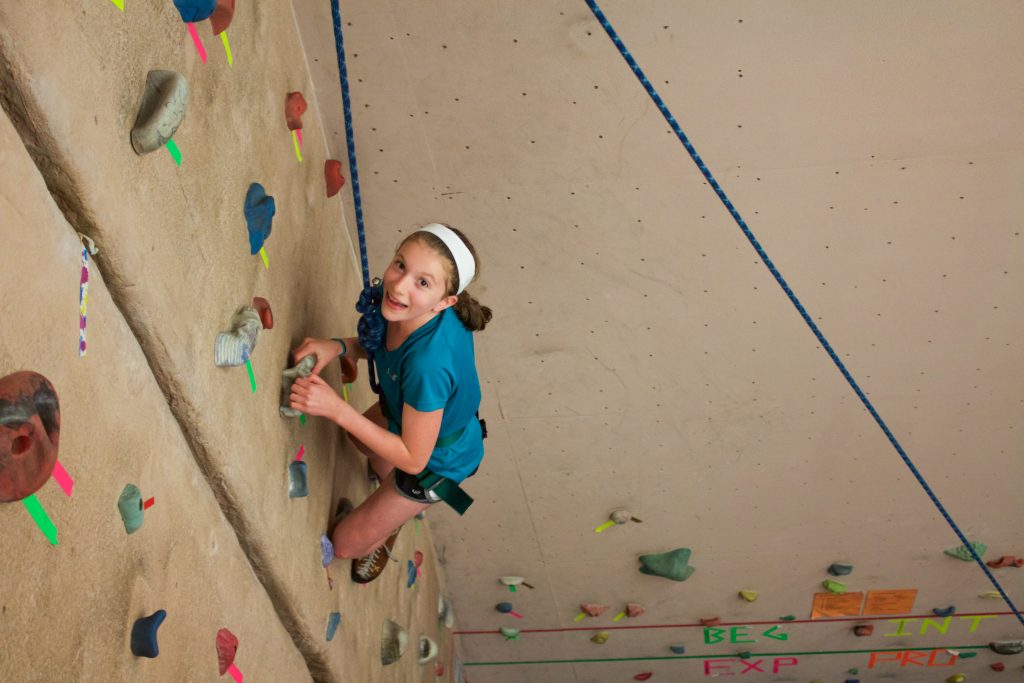 Rock Climbing
At the La Vida Rock Gym, campers can climb eight different rock faces, participate in bouldering games and encourage other climbers.
Mountain Biking
Campers start with beginner trails and are guided by an experienced mountain bike specialist. Everyone is given the opportunity to try intermediate trails or to continue riding on beginner trails.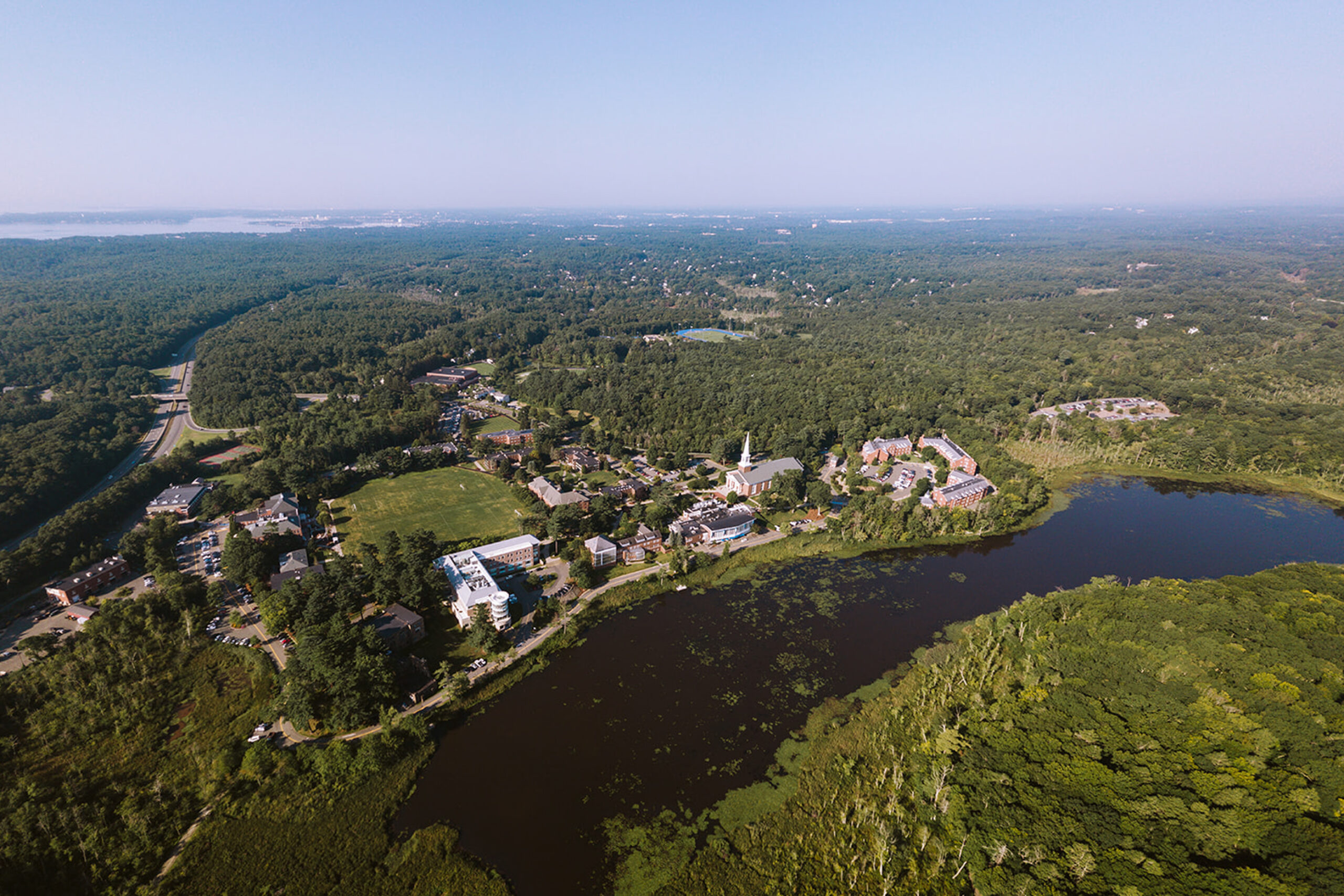 Nature Exploration
Adventure Camp is situated on 485 wooded acres, with waterfront access to Chebacco Lake and five freshwater ponds. Campers will learn new nature facts and explore the woods in a way they have never done before. 
Staff You Can Count On
Each camper is placed in a small group with trained counselors. In addition, activity specialists lead our adventure activities. Staff are past and present Gordon College students along with other carefully selected, caring adults. Counselors in training are high school students that show maturity and a desire to invest in younger campers. Adventure Camp's primary concern is seeing to each camper's physical, emotional and social needs. For that reason, we limit our camper to staff ratio to 5:1 or lower.
Challenge by Choice
Even though we believe it's beneficial for our campers to learn how to overcome challenges, we follow a "challenge by choice" approach. This means each child decides exactly how far they want to push themselves when stepping outside their comfort zone. No experience or above-average physical strength is needed—just a desire for growth, adventure and fun.
Redefine Success
At La Vida, we believe that success is not always dependent upon completing activities and is not based on comparison. Both succeeding and failing are valuable learning opportunities and shape us as individuals. If someone gives 100% during an activity, yet doesn't finish successfully according to the world's standards, La Vida still views that as a success because they put forth their best effort.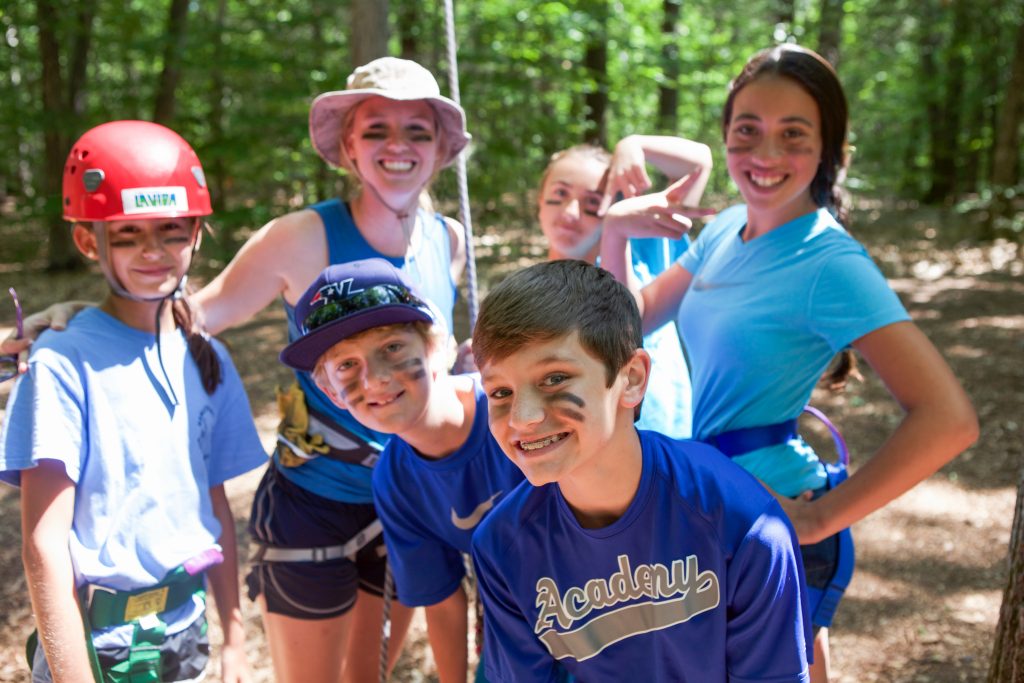 "The La Vida program has been a positive, energetic, fun-filled camp that all of my children have loved."
–Adventure Camp Parent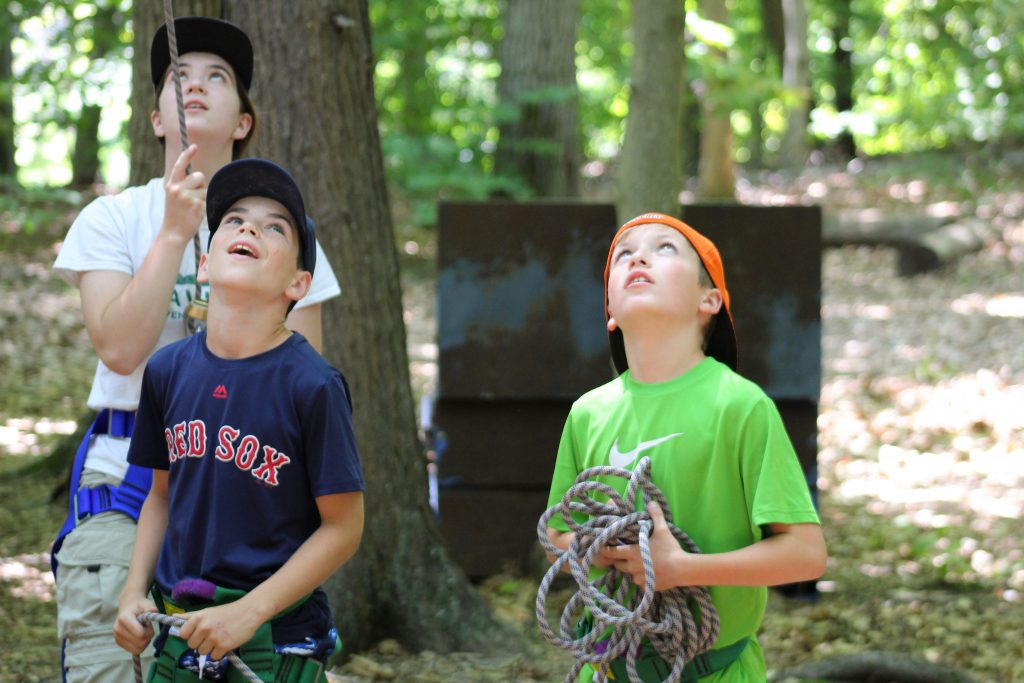 "My son says it was 'awesome' and you couldn't do anything better. Thanks for an enjoyable week that he'll remember for a long time. This experience really boosted my son's self-confidence. He loved the challenges and, as a parent, I appreciate the safe environment."
–Adventure Camp Parent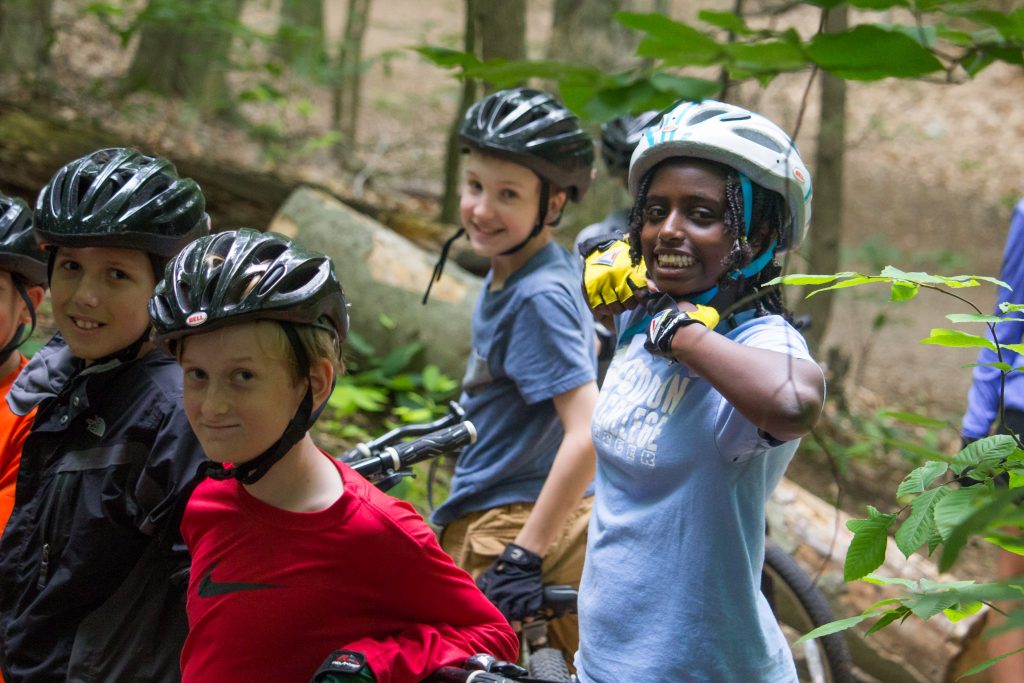 "I'm thankful that I had the opportunity to do Adventure Camp because I met a lot of new people and got closer to the people I already knew. I'm also thankful for the counselors because they were just as into the adventure as we were. I think La Vida is important because it exposed me to new experiences and pushed me out of my comfort zone."
–Adventure Camp Participant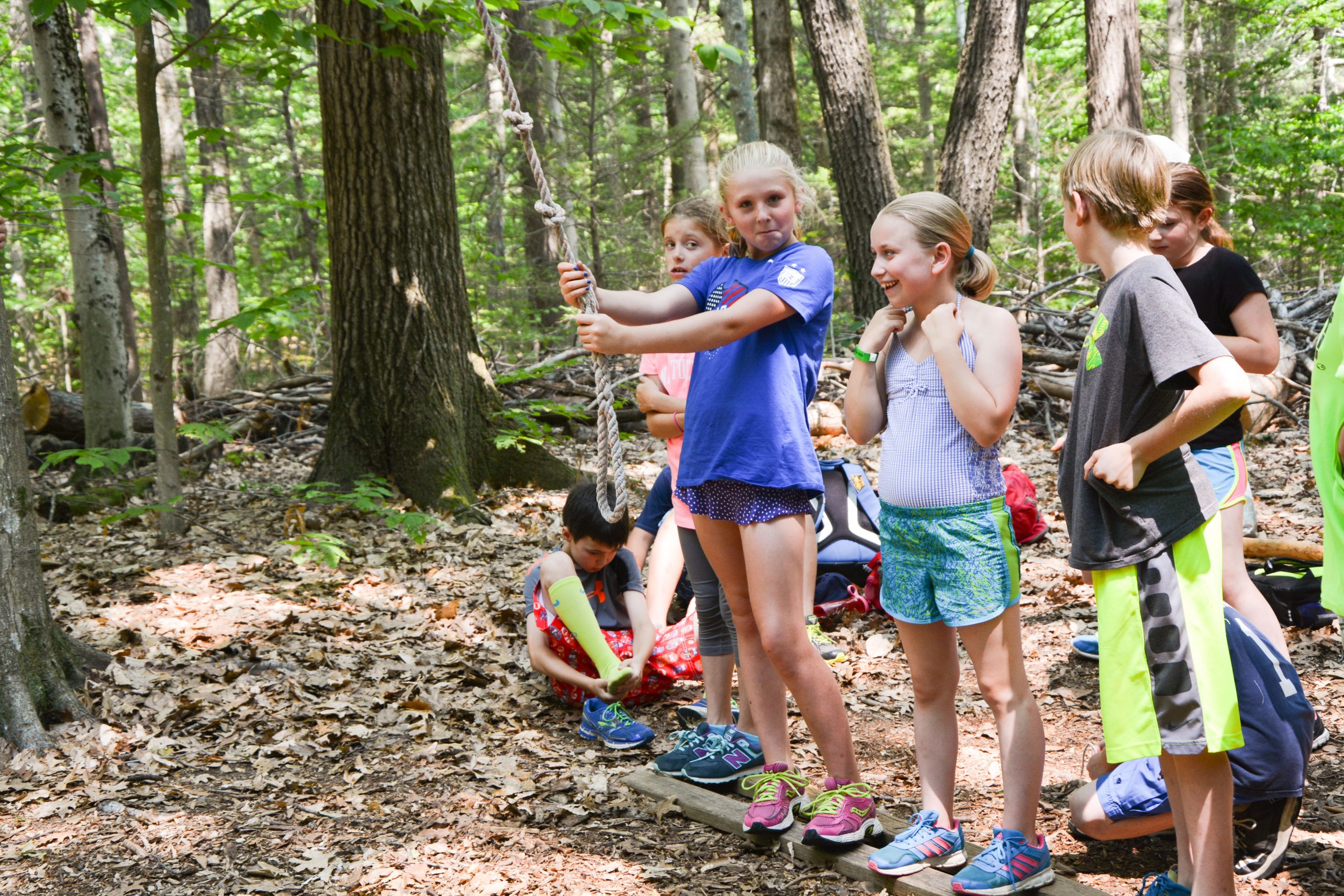 "She displays lessons learned throughout the school year, teachers have commented on positive attributes, and I'm sure La Vida has had a part in this!"
–Adventure Camp Parent

Get in touch!
La Vida Adventure Camp at Gordon College
255 Grapevine Road
Wenham, MA 01984
Adventure Camp is a summer program of the La Vida Center for Outdoor Education and Leadership at Gordon College located on the North Shore of Boston. La Vida houses six different programs for the community including our summer day camp for middle and high schoolers, a rock gym and challenge course activities for all ages. La Vida provides spiritual development and leadership experiences for Gordon students as well as community organizations utilizing Gordon's campus and our Base Camp in the Adirondack mountains of New York.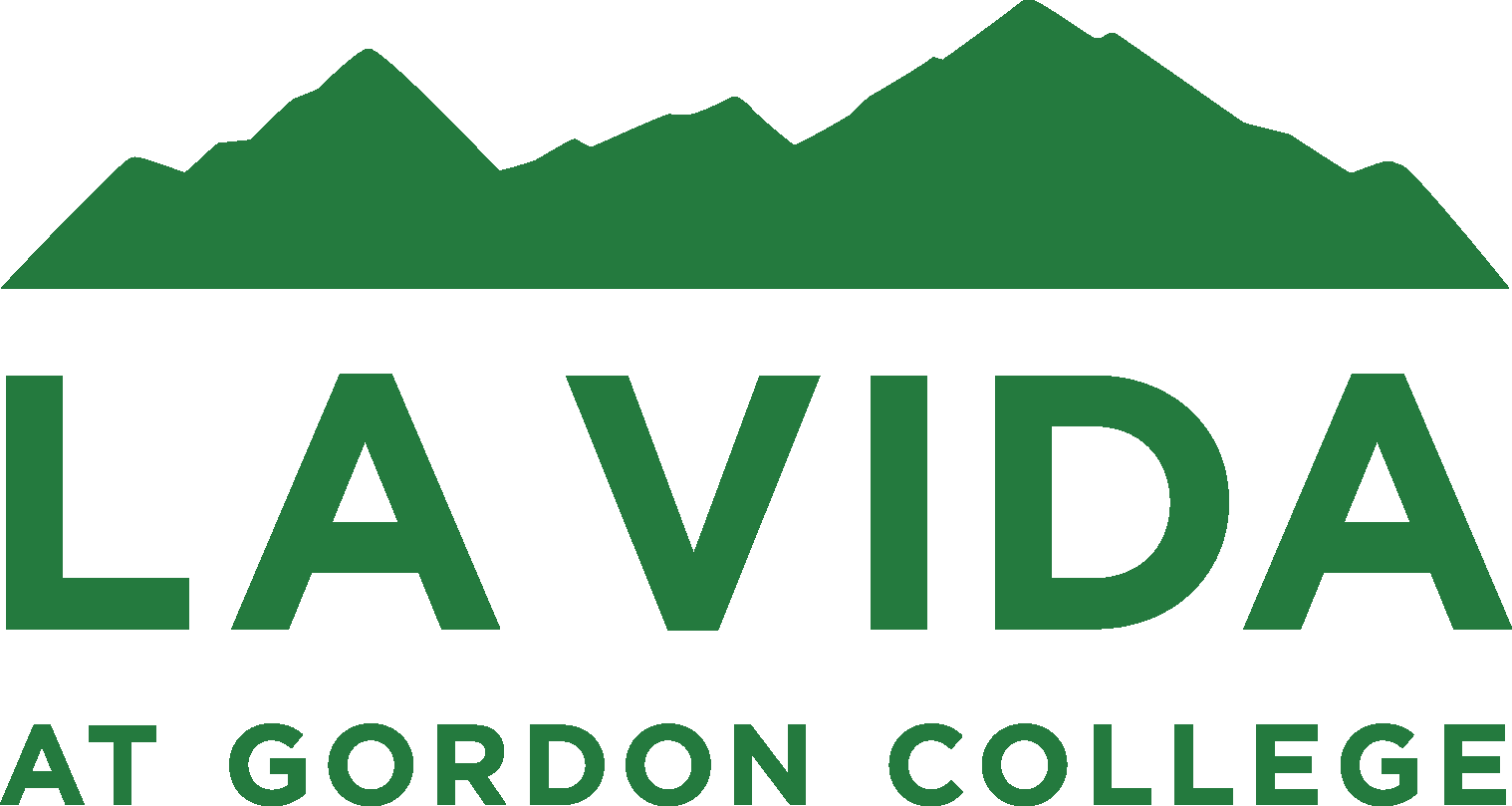 Subscribe to our Newsletter
Be the first to hear about new opportunites in the La Vida Center.