From multi-day backpacking or canoeing expeditions in the Adirondacks and the White Mountains to rock climbing and custom challenge course programs at Gordon College, La Vida offers a broad range of outdoor programs for youth, families and a wide variety of groups. These experiential learning environments foster character and leadership development to prepare you to contribute to the greater good in your community and the world.
It looks like you have a balance to pay!
ADVENTURE CAMP
Our summer day camp on the Gordon College campus is for children ages 10–15. Campers participate in outdoor activities that build confidence and give them the chance to learn leadership skills and important character lessons.
Wilderness Trips
Spend time backpacking or canoeing through the Adirondack Park in NY. Along the way, you'll learn outdoor camping skills, discover your strengths and have uninterrupted time connecting with God in nature.
CHALLENGE COURSE
Team building provides fun and engaging ways to get to know one another and learn how to problem solve together. La Vida principles such as encouragement, respect and servant leadership are drawn out through our activities. Our newly renovated high ropes course offers the opportunity to test your limits and develop confidence.
Rock Gym
We provide a safe, fun and encouraging environment for kids and adults as they learn and practice climbing and belaying skills. Check out our youth climbing lessons, birthday parties and open gym hours.
what we stand for
La Vida's Mission
Our mission is to catalyze character formation, cultivate community and develop servant-leadership skills in individuals, groups and organizations through outdoor experiential education.
Our Partners
Through the years, La Vida has partnered with a host of area non-profits. Together, we have guided kids, teens and adults through the life-changing experience of outdoor education and adventure activities. Without these partnerships, our mission and ministry wouldn't be what it is today. We're so grateful for them!
Stories from the Trail
Read articles, reflections and stories from members of our staff, students and our alumni community on our blog.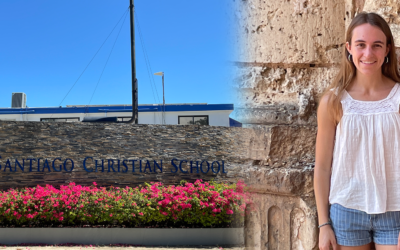 The following article was originally published by Gordon College on The Bell. If you had asked a second-grade Angela Epplett '20 ("Angie") what she wanted to be when she grew up, she would have told you, "a teacher." Today the students she serves are about the age she...
Subscribe to our Newsletter
Be the first to hear about new opportunites in the La Vida Center.