LA VIDA ADIRONDACK EXPEDITIONS
Jobs
Join the Team!
NOTE: Applications are currently closed. If interested in working, please email nate.hausman@gordon.edu.
Working for the Adirondack Expedition program will be one of the most rewarding experiences you could ask for. Our intentional staff community, thorough training and beautiful work environment make for a summer that you will never forget.
Working for La Vida's wilderness expedition program as a Trip Leader or Base Camp Staff member is an exciting and rewarding adventure that develops growth in both leaders and participants. You will live on our beautiful base camp property, sharing meals, work, and free time with fellow staff members who share your passion for the outdoors and growing in their faith. Many past staff members have described their work at La Vida Expeditions as "the best summer of my life!" Staff work hard to make the La Vida Expeditions a great time of connection for the participants, but often end the summer realizing that they have connected with their fellow staff just as much! With over 50 years of trip leaders and base camp staff, there is no end to the stories of how working for La Vida has changed lives for the better.
Staffing dates will be posted once hiring for Summer 2024 opens.
All you need to know about what it's like to work at base camp is right here! Click on the button below to learn about summer dates, job descriptions, frequently asked questions and more.
Staff Expectations and Qualifications
Expectations
The lives and actions of staff members will be one of the largest influences on the students who participate in expeditions. We are looking for staff that:
Live out an active commitment to Christ
Demonstrate an attitude of servant-leadership
Are willing to work long hours in any kind of weather
Enjoy leading and teaching youth and young adults
Have a desire to work with students and staff from various backgrounds
Are excited to invest in community through vulnerability and compassion
Seek to include others and encourage them in their character and faith

Qualifications
18 years of age or older
Completion of one year of college
Passion to work in the field of adventure activities
Physical health that allows for long work days outdoors on a variety of terrain
Ability and willingness to live and work with others in a community setting
Mature commitment to following Jesus Christ
Working knowledge of Scripture and desire for growth
Leadership experience or potential
Good judgment and safety consciousness
IS WORKING FOR LA VIDA EXPEDITIONS A GOOD FIT FOR ME?

Is my spiritual life at a point where I can encourage others towards a relationship with Jesus?
At La Vida, we play an instrumental part in the development of students in their walk with God. Trip leaders especially will be sharing devotionals and will often be asked for spiritual advice as well. Prayerfully think through your own personal relationship with God and if you are in a position to care for others physically, emotionally and spiritually.
What age group do I enjoy spending time with?
Regardless of what type of trip you went on, did you know that La Vida leads expeditions for more than just college groups? If you come to work with us, you'll be interacting with participants ages 13 to 21. You may work with a parent-child trip, or with high school students, or church groups.
How do I deal with being out in the rain or around bugs?
Your participants are not the only ones who will need to grow through facing challenges in the outdoors! As a trip leader or base camp staff, you will be out in the elements working with the participants. So whether that's rain, cold, or mosquitos, you'll need to support each other through the difficulties of living outside!
Am I willing to be flexible and go with the flow when the work day doesn't always look the same?
You may be hired for one position, but just because you were hired to help with trip food, you likely will still need to help cook a meal or belay at a rock climb. Or, depending on the number of trips per session, our trip leaders sometimes need to stay and work with base camp staff. We do our best to set expectations for the schedule, but there are often changes throughout our programming.
Can I think on my feet and problem solve?
Think through your ability to step up and problem solve when the situation requires some creative thinking. If you work for base camp, you will need to be able to see the bigger picture and help out where you're needed.
Am I a good team player/co-leader?
Consider if you can take charge when given additional responsibility. At the same time, think through your ability to be humble and follow the guidance of others. We all will have specialties during our work at La Vida and we need to transition between taking charge and listening to others in order to do our work well.
Do I care about giving to an intentional community?
At La Vida Base Camp we are working, eating and hanging out together for most of the day. It can often be a lot more interaction than you might be used to in your day-to-day life. Consider if you are willing to step into a community that desires a lot of quality time together. Are you willing to step in and be engaged with a tight-knit staff? This often takes a willingness to be vulnerable and trust others.
Do I enjoy being outdoors?
As you may already know, La Vida is an experience built for the outdoors. Whether you're leading trips or with the base camp staff, you'll be outside for a lot of the time. Hopefully that is exciting to you and sounds like a good fit!
Am I able to work hard? 
Living in a community, especially one like La Vida, requires a level of sacrifice and effort that is different from most other jobs. As either a trip leader or base camp staff, you will be responsible for a lot of the students' experience during their expedition. This requires focus and a clear work ethic.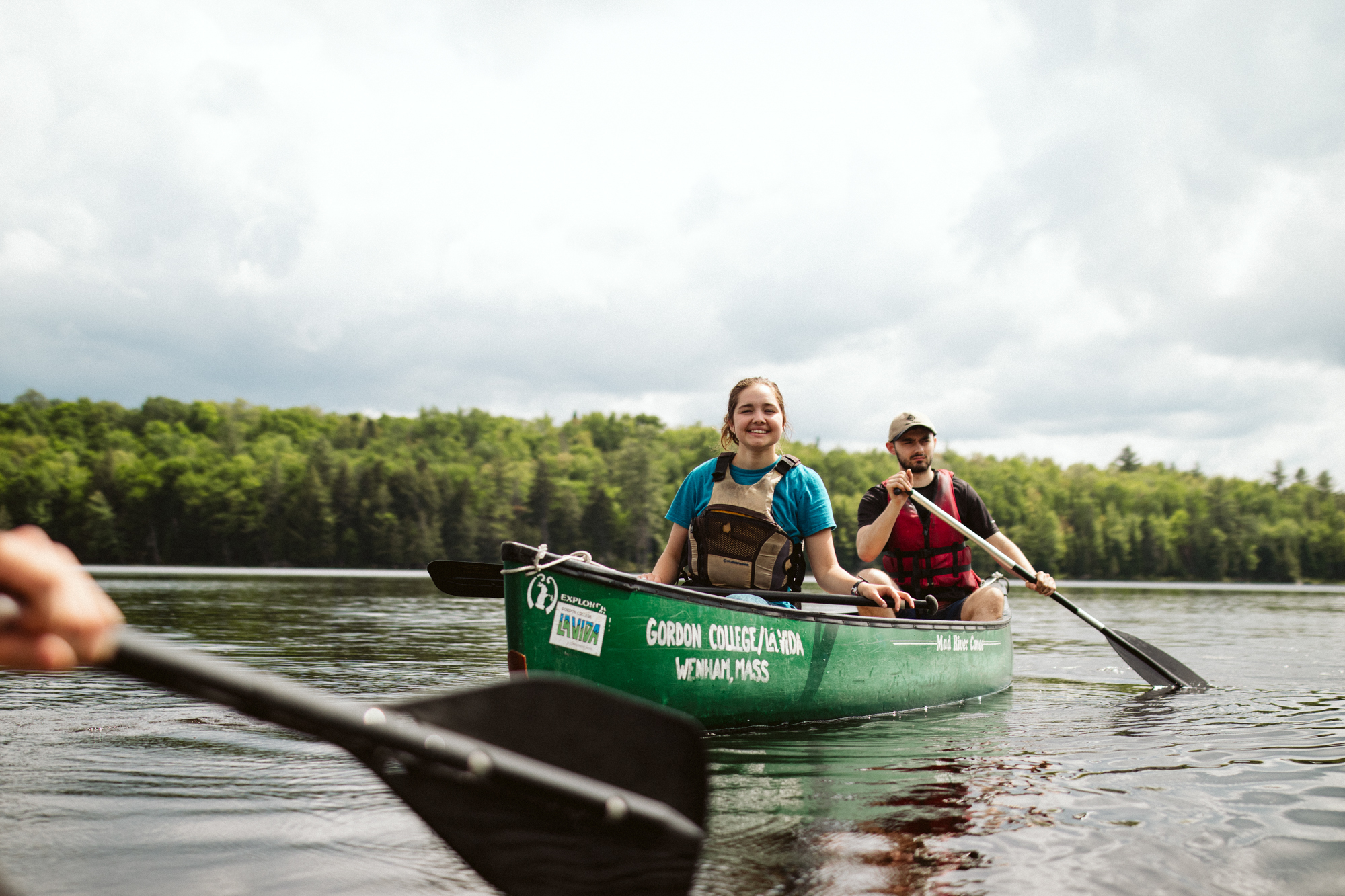 Developing Relevant Skills
During your work for La Vida Expeditions you will develop and invest in the following long-term skills and certifications:
 National certification through Wilderness Medical Association (trip leaders)
 Practical leadership experience in a dynamic and challenging environment
 Wilderness travel and camping skills
 Introduction to outdoor education theories and philosophies
 Belay training for both high ropes courses and outdoor rock climbing
 Current best-practices for challenge course facilitation
All you need to know about what it's like to work at base camp is right here! Click on the button below to learn about summer dates, job descriptions, frequently asked questions and more.