LA VIDA ADIRONDACK LEADERSHIP PROGRAM
LEARN MORE
Ages 15–18
Spend part of your summer with your peers on your greatest adventure yet. While backpacking or canoeing in one of the most beautiful spots in the U.S., you'll learn outdoor camping skills, discover your strengths, develop your faith and expand your leadership potential. Through mountaintop views and exquisite sunsets on the water, you'll explore questions like "Who am I?" and "What kind of leader do I want to be?" Each day of the trip, you'll have time to reflect and share with your group what you are experiencing and learning.
Phases of a La Vida Expedition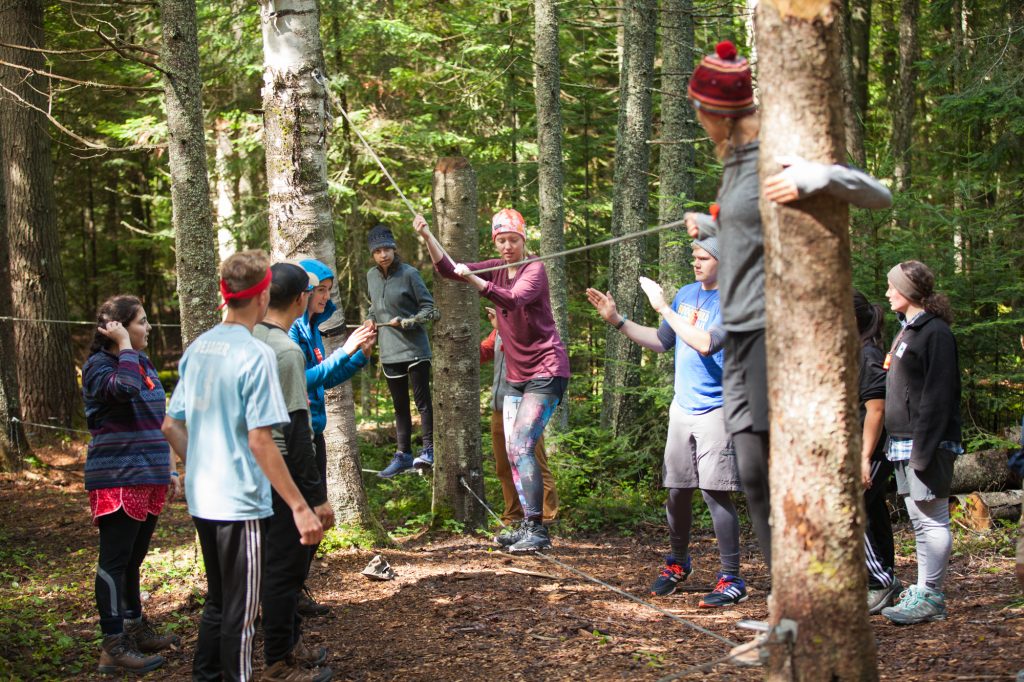 Preparation
You'll meet at Gordon College and travel to our 75-acre base camp in NY; or if you live locally, you can meet at the base camp. The staff will outfit you with expedition clothing and equipment, and over the next two days you will get to know your group as you participate in problem-solving initiatives and games, an outdoor rock climb and high ropes course. Your leaders will train your group with the skills that will allow you to become more self-sufficient later in the trip.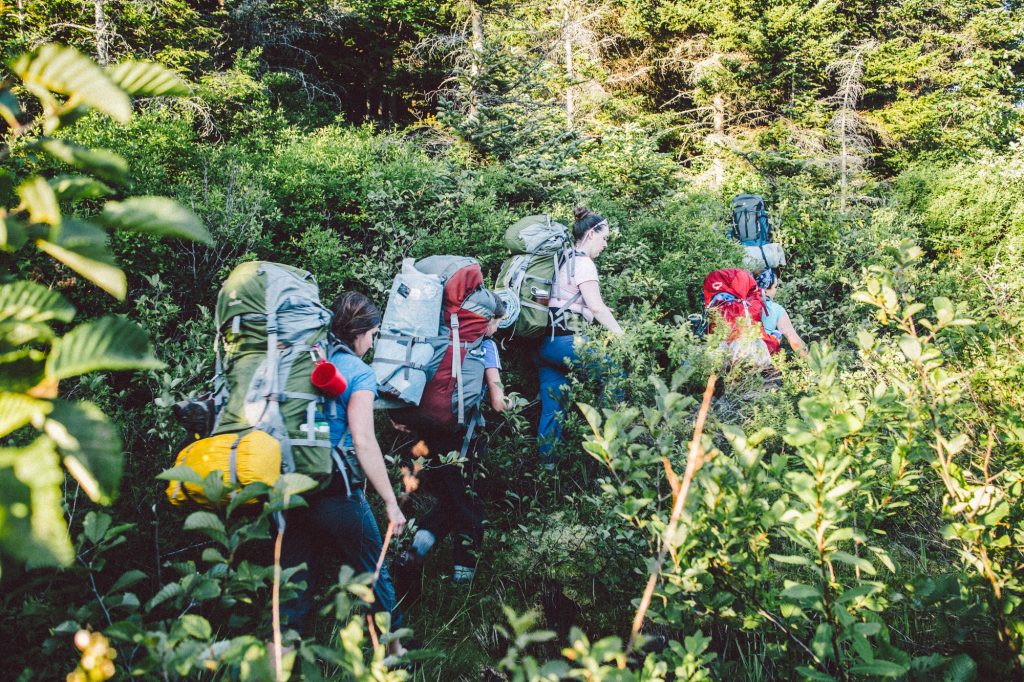 Group Travel
Groups backpack or canoe through the beautiful wilderness of the Adirondack Park and will camp at a different campsite most nights, giving them the chance to hone their outdoor skills acquired during the preparation period. Each day, two people are paired together to be the "Leaders of the Day" to practice their leadership in a safe space. At the end of the day, they'll receive feedback from their group to continue the learning process. Each evening, everyone will enjoy meaningful conversation and have the opportunity to share their life story.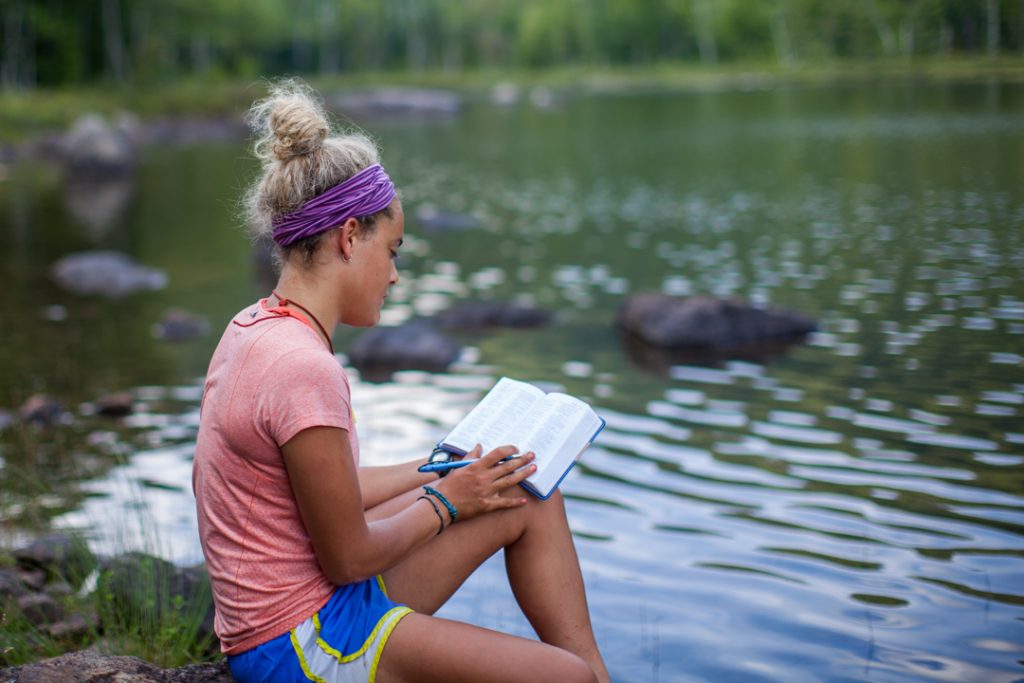 Solo
The solo is a one day period at the end of the trip that is free from distractions, worry, and responsibilities—a chance for you to think, pray, fast, read your Bible, write in your journal, and plan future goals without life's usual interruptions. You are regularly checked on throughout the course of the solo by the trip leaders.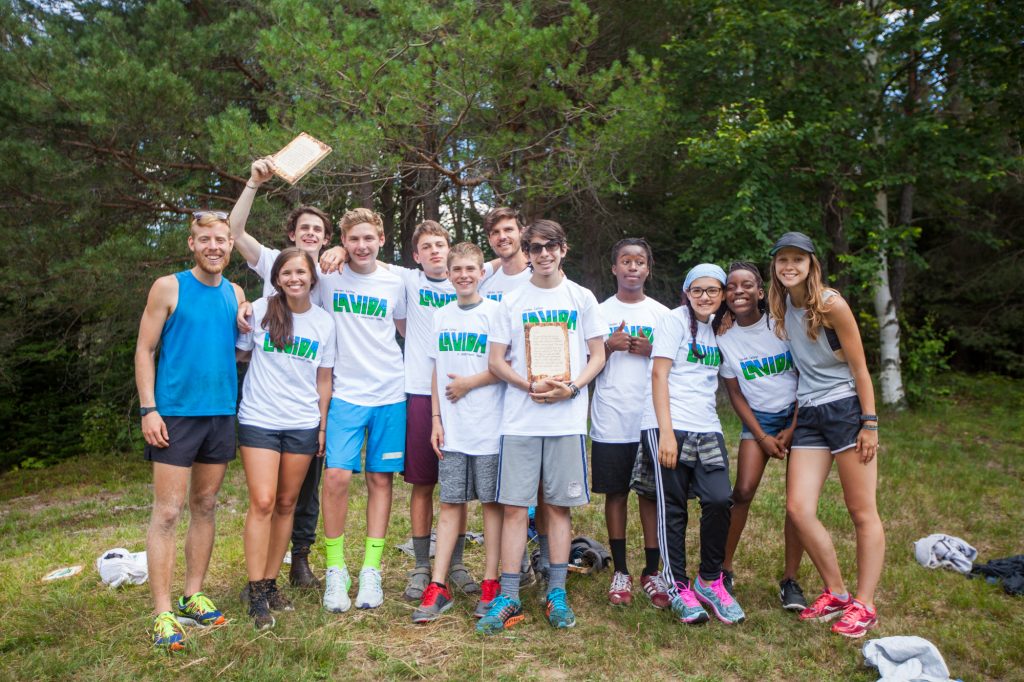 Celebration
All of the expedition groups come back to the La Vida Base Camp property to celebrate what they've accomplished. Groups and individuals will be able to share what they've learned at our Celebration service and how they plan to incorporate it into their lives at home. The following day, you will complete one last challenge with your group before heading back home.
Staff You Can Count On
La Vida takes pride in training staff so they have the confidence and ability to handle any situation that arises on the trail. Staff are past and present Gordon College students along with other carefully selected, caring young adults. Your trip leaders are trained in wilderness medicine and receive extensive training on outdoor skills, spiritual formation and La Vida philosophies.
Challenge by Choice
Even though we believe it's beneficial for our participants to learn how to overcome challenges, we follow a "challenge by choice" approach. This means each person decides exactly how far they want to push themselves when stepping outside their comfort zone. No experience or above-average physical strength is needed—just a desire for growth, adventure and fun.
Redefine Success
At La Vida, we believe that success is not always dependent upon completing activities and is not based on comparison. Both succeeding and failing are valuable learning opportunities and shape us as individuals. If someone gives 100% during an activity, yet doesn't finish successfully according to the world's standards, La Vida still views that as a success because they put forth their best effort.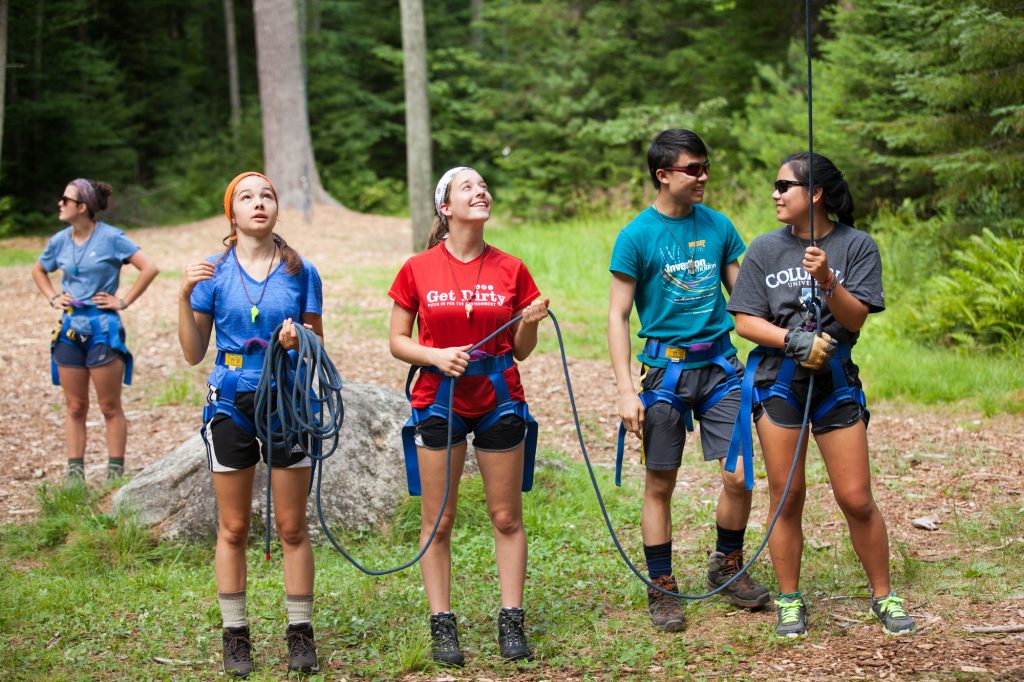 "On ALP, I learned I am more capable than I think I am. This trip opened my eyes to see God and his creation, myself and the greatness in other people around me."
–ALP Participant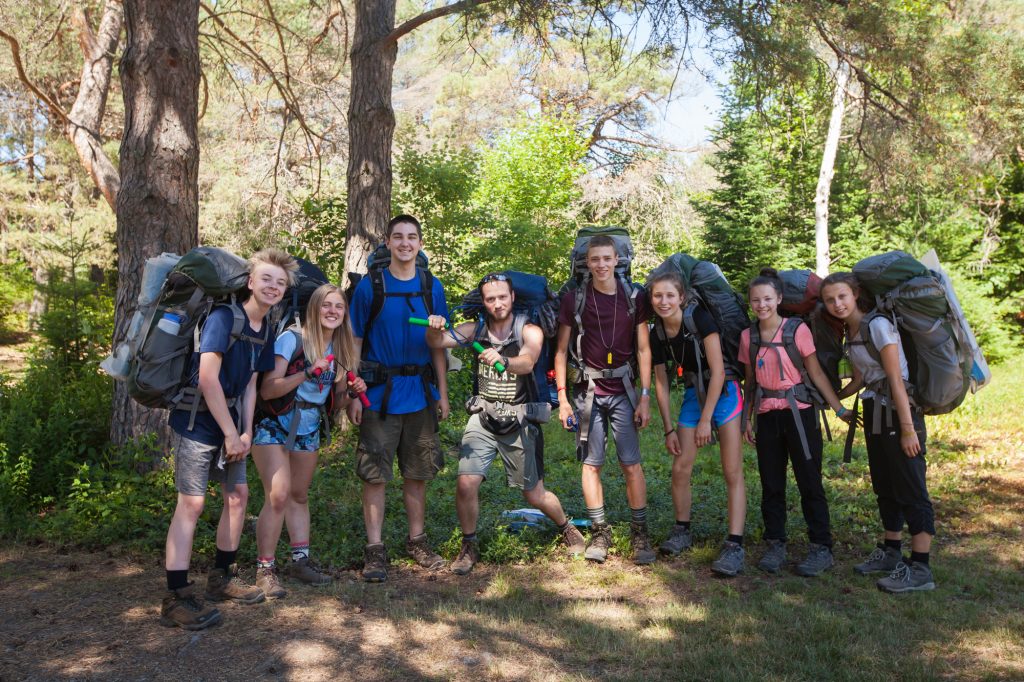 "My leaders helped me become more confident in myself and in my leadership abilities."
–ALP Participant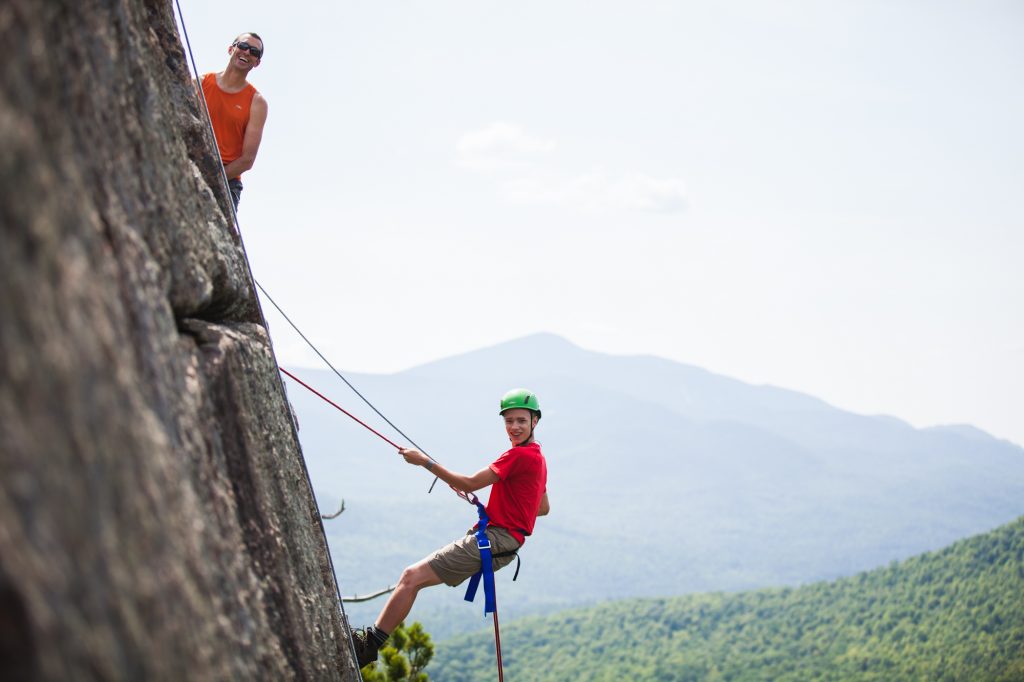 "ALP allowed me to closely bond with my group and create lasting friendships, all while reveling in nature's beauty without the burden of everyday distractions."
–ALP Participant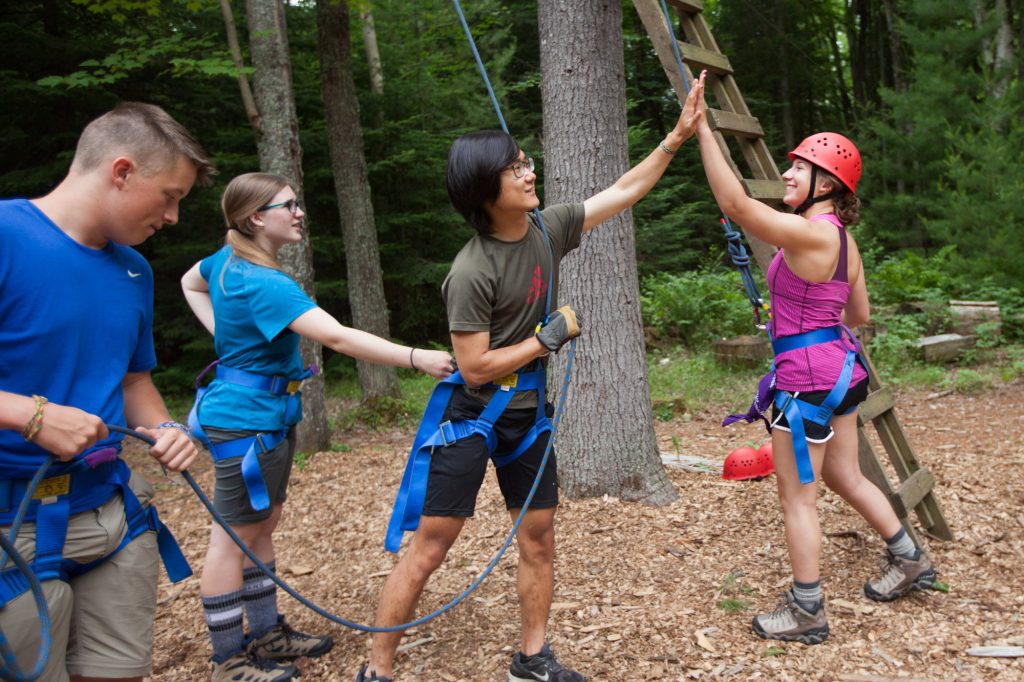 "I wouldn't trade this week for anything. Being a member of such a tight knit community is an incredible experience that I'll never forget."
–ALP Participant

The Adirondack Leadership Program is a program of the La Vida Center for Outdoor Education and Leadership at Gordon College located on the North Shore of Boston. La Vida houses six different programs for the community including an adventure day camp for middle and high schoolers, a rock gym and challenge course activities for all ages. La Vida provides spiritual development and leadership experiences for Gordon students as well as community organizations utilizing Gordon's campus and our Base Camp in the Adirondack mountains of New York where ALP takes place.