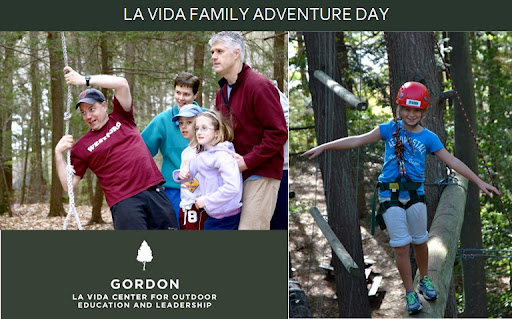 Grab your family and head on over to Gordon College!
The Family Adventure Day is coming up on May 5th
High and Low Challenge course, canoeing, kayaking, fun with the fam, you name it! Its a great opportunity to build upon meaningful relationships and try new activities.
Check out our
website
for more information or to register.