When faced with making big decisions, there is a tendency to hesitate. We analyze the situation, make a list of pros and cons and tend to make our decision based on what makes sense to us at that time. But what if we trusted God more and worried less about the outcome and how we will get there?
For Matt Amore 17', that trust was put to the test thousands of miles–and hundreds of bug bites–into hiking the Pacific Crest Trail.
It all started in April of 2021 when Amore got a call from a friend saying that he's hiking the Pacific Crest Trail in three and a half weeks and wondered if he would join him. 
This being a fairly big decision to make, Amore analyzed the situation and wondered what he should do. Even though he had just started an electrical apprenticeship, didn't have a permit to hike the PCT, had never hiked in the desert nor 18 miles a day, he realized this was the best opportunity he'd ever have to hike the PCT.
"When I first logged into the website, there were no permits available," Amore explains. "And I just kept logging in everyday and watching it as people would cancel and ones would open up. And I ended up pulling off getting one within a day of leaving."
This decision, based on trust in God and letting go of the unknown, led to a great adventure along the West Coast where he learned countless lessons that he could apply to his everyday life.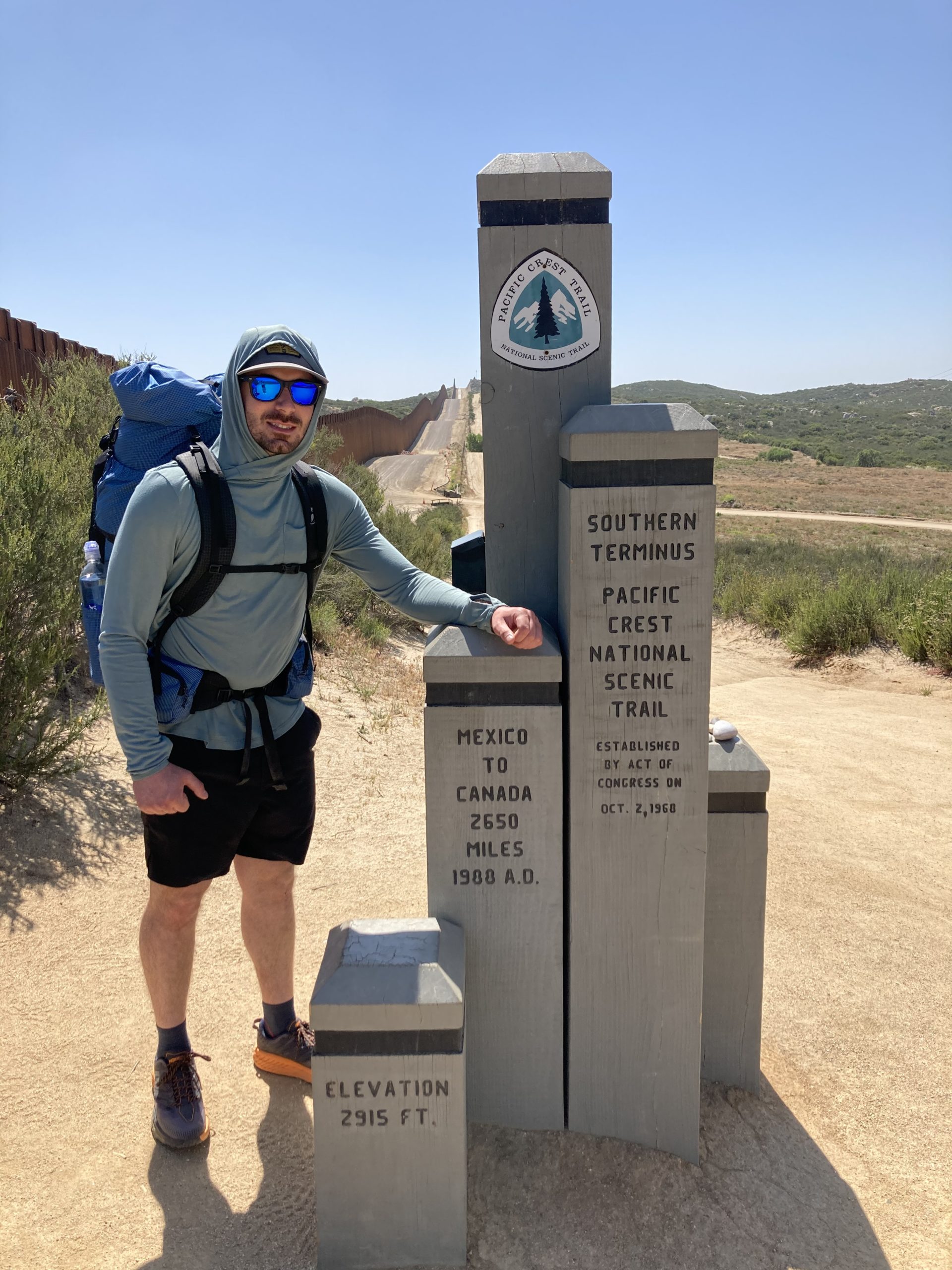 "Every time I prayed about it or thought about it or talked to people…it was evident that this opportunity wasn't just an accident. It didn't seem to make sense, but it just felt right…I trusted God and went for it, and it turned out to be one of the best experiences of my life." Amore reflects on other times in his life where he had opportunities to trust but backed away. "I didn't trust God, because it didn't make sense… but I think sometimes God does want you to get out of your comfort zone and…to trust that he knows how to make it happen."
Amore's love of the outdoors began with his La Vida College Expedition in 2013.
The New Jersey native had never done any backpacking or camping, but when he received information on the expedition for incoming students, he didn't hesitate in signing up. He always knew he'd be interested in the outdoors, but he had no idea how that one trip would impact him for years to come.
Amore remembers loving "the way backpacking allows you to carry everything you need and have the freedom to go out into the woods and get even deeper than you ever could on a day hike. That solitude and quietness that nature can provide, and the beauty, is a way I find easier to connect with the spiritual side of things as well."
One of the most impactful times for him on the La Vida Expedition was the solo experience.
"I was really kind of scared going into that, like 'what do you mean I'm not going to eat for 60 hours'?!" he reminisces.
But since then, he has done a longer time of solitude twice—each before a big decision or transition in his life, like after he graduated college and started his first job and then again more recently as he contemplated a career change.
"I had learned about fasting in church and the Bible, and I'd done much shorter ones…but nothing on the level of the La Vida solo…I've definitely learned more and understand better what fasting is and what it can do. It's a lot more than not eating."
Since his La Vida College Expedition, Amore has hiked in Shenandoah National Park in Virginia, the White Mountains of New Hampshire and has revisited the Adirondacks several times.
Looking back at his time on the PCT, Amore explains that self-discipline was another skill that was sharpened on his trek out west.
"A lot of times, you wake up and you have that feeling that you know what you have to do that day or that week, but you just don't want to do it," he says. "And you find every reason to procrastinate and put it off and not do it. You can kind of skate by in life doing that, but you're never going to get where you want to be or maybe where God wants you to be. On trail, it's brought to life a lot faster, because if you don't get in your miles every day, if you sit out there long enough, you're…going to run out of food and snow is eventually going to come or extreme heat. If you don't get up and get your miles in, you're never going to get where you want to get to. Waking up and doing that every day on trail really helped me build self-discipline and a better work ethic."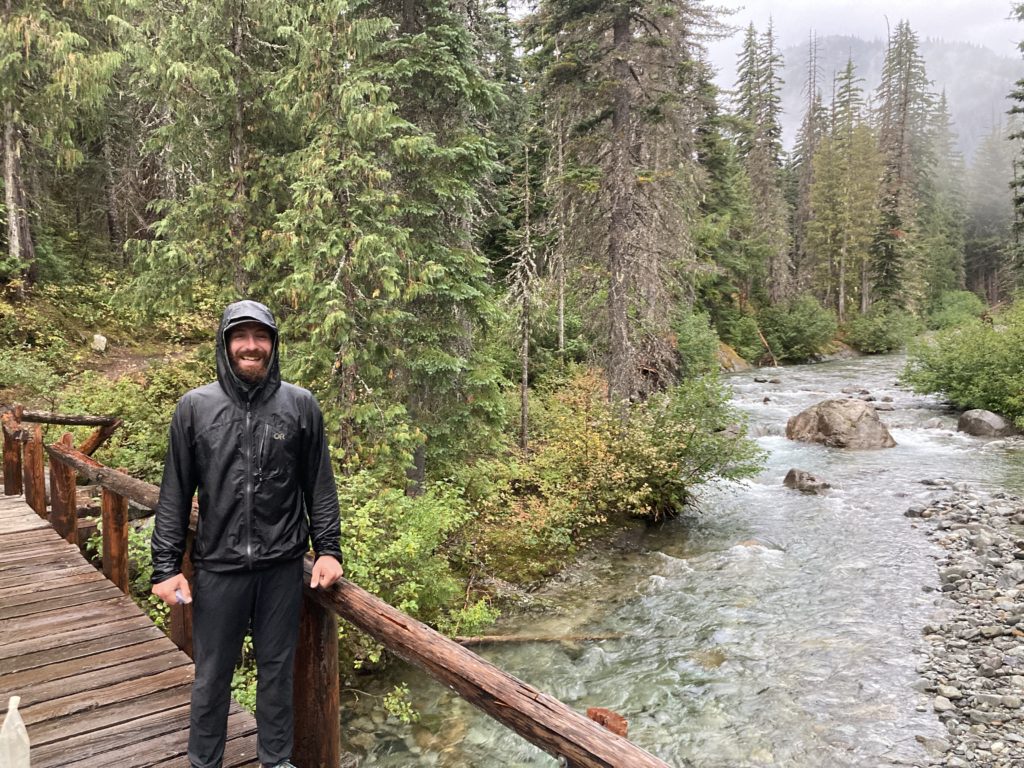 The hiking conditions were not always ideal for Amore. He ended up having to skip over 300 miles due to dangerous wildfires that caused multiple trail closures along the way. Furthermore, being a northeasterner, he had never hiked in the desert. On day two of his expedition, when he was faced with triple digit temperatures, he was on his way to having a heat stroke. Thankfully his body acclimated throughout the trip, and he was able to withstand the difficult challenges of heat, elevation and 18-mile days. But this required a lot of mental strength to push past the expectation for perfect weather and hiking conditions.
"Conditions are never ideal. That's the story of life, and that's the story of life on trail as well… the people that couldn't get their mind around that are the ones that didn't finish," he says. "If you just wait for…the conditions to be ideal and have everything perfect, it's just never gonna be. And all you can do is find a way to move forward despite it."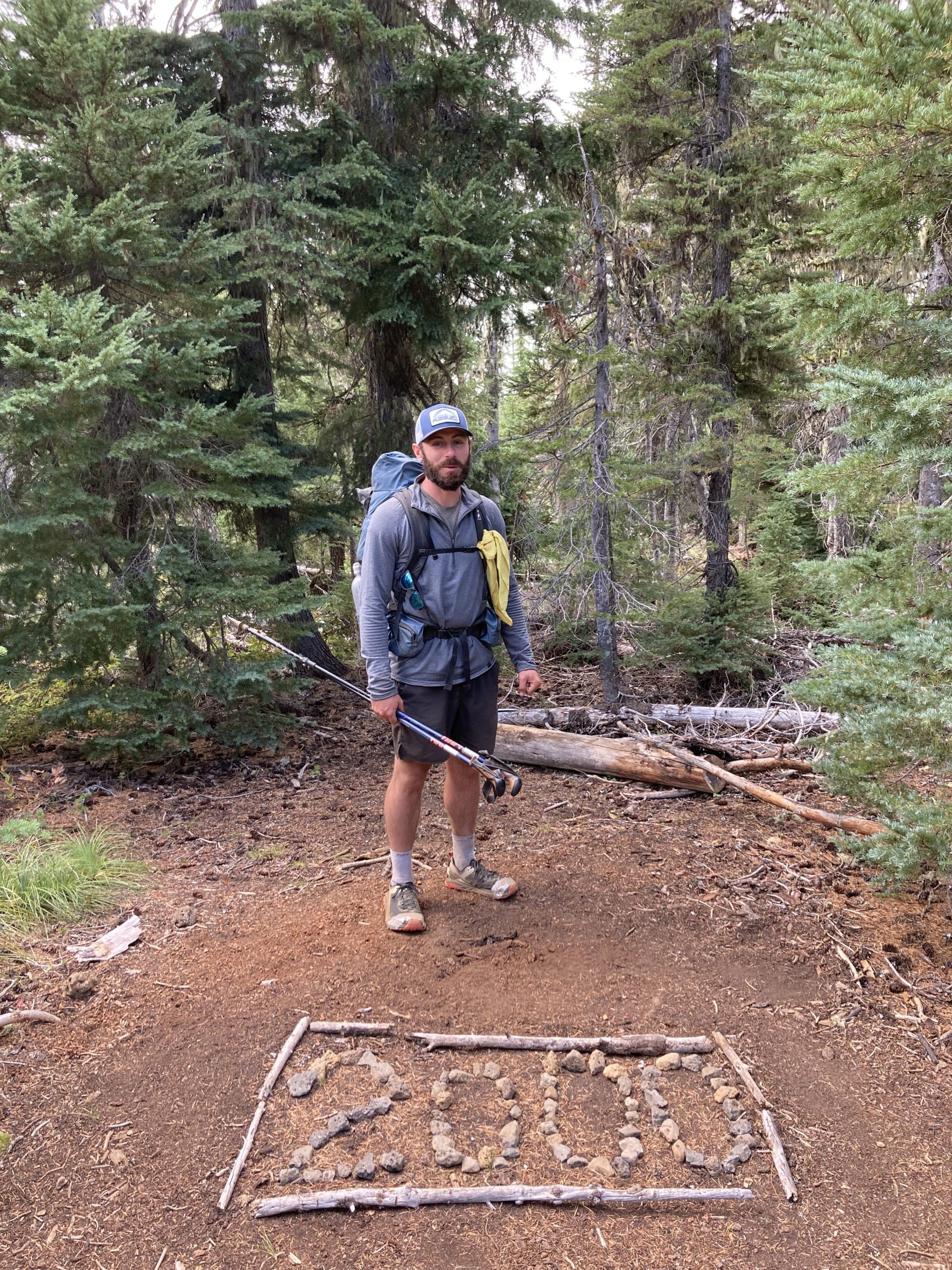 Amore, who was dubbed "Mr. Bond" on the PCT for his love of Gold Bond and its various uses on trail, has a list of future hiking endeavors.
The Appalachian Trail is definitely a hope as well as doing the Pemi Loop in New Hampshire as a day hike and Devil's Path in the Catskills that boasts a 9,000 foot elevation gain in just under 25 miles.
As he reflects on his La Vida experience, Amore realizes that had he never taken that first step out of his comfort zone by signing up for that trip, he never would have hiked the PCT and gotten so involved in the outdoors. And he never would have learned that the challenges of backpacking can add so much meaning and enjoyment in ways you never expect.
By Amber Hausman, Marketing Manager and Outdoor Education Core Registrar