The M1 patrol during La Vida's May session of 2022 was spectacular. From the very beginning, though an energetic and sometimes rowdy bunch, they were a group hungry for spiritual growth and eager to embrace everything La Vida had to offer. La Vida curricula such as "Be Here Now" or trip elements such as life-stories and group covenant were welcomed as opportunities for growth and community-building rather than seen as cliché phrases or pesky tasks. Even before leaving base camp, students were willing to engage in meaningful, thought-provoking discussion as we debriefed activities such as the blind trust-walk or low ropes elements.
I noticed a stark difference in this group's maturity compared to most other groups I've lead. I've found students finishing their freshman year of college to be far more relaxed and less self-focused than students leaving their senior year of high school, making stronger conversation and community far more accessible. The one year of college simply allows for that maturity and self-confidence to grow, making May trip unique in a very pleasant way. This group was a shining example of this.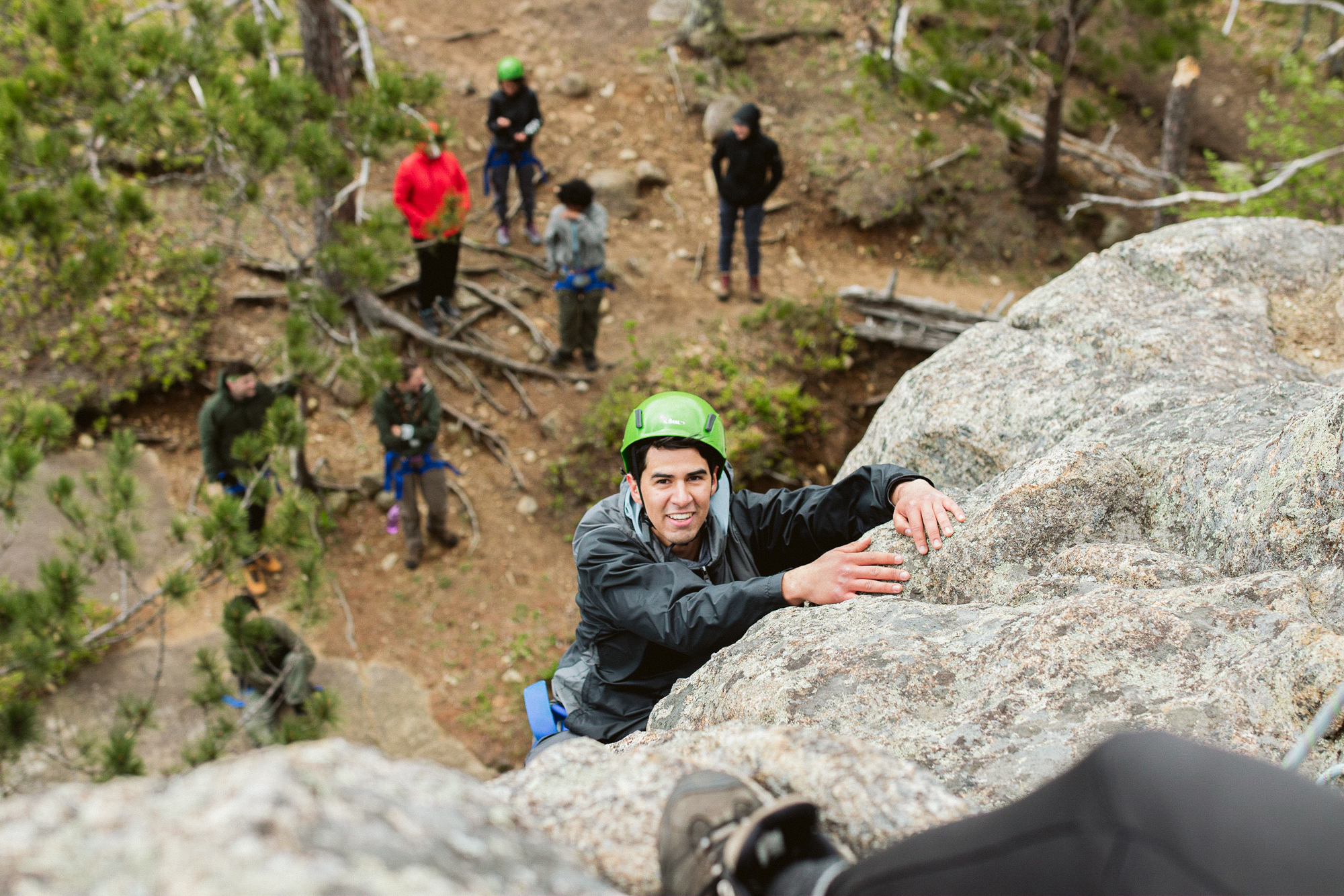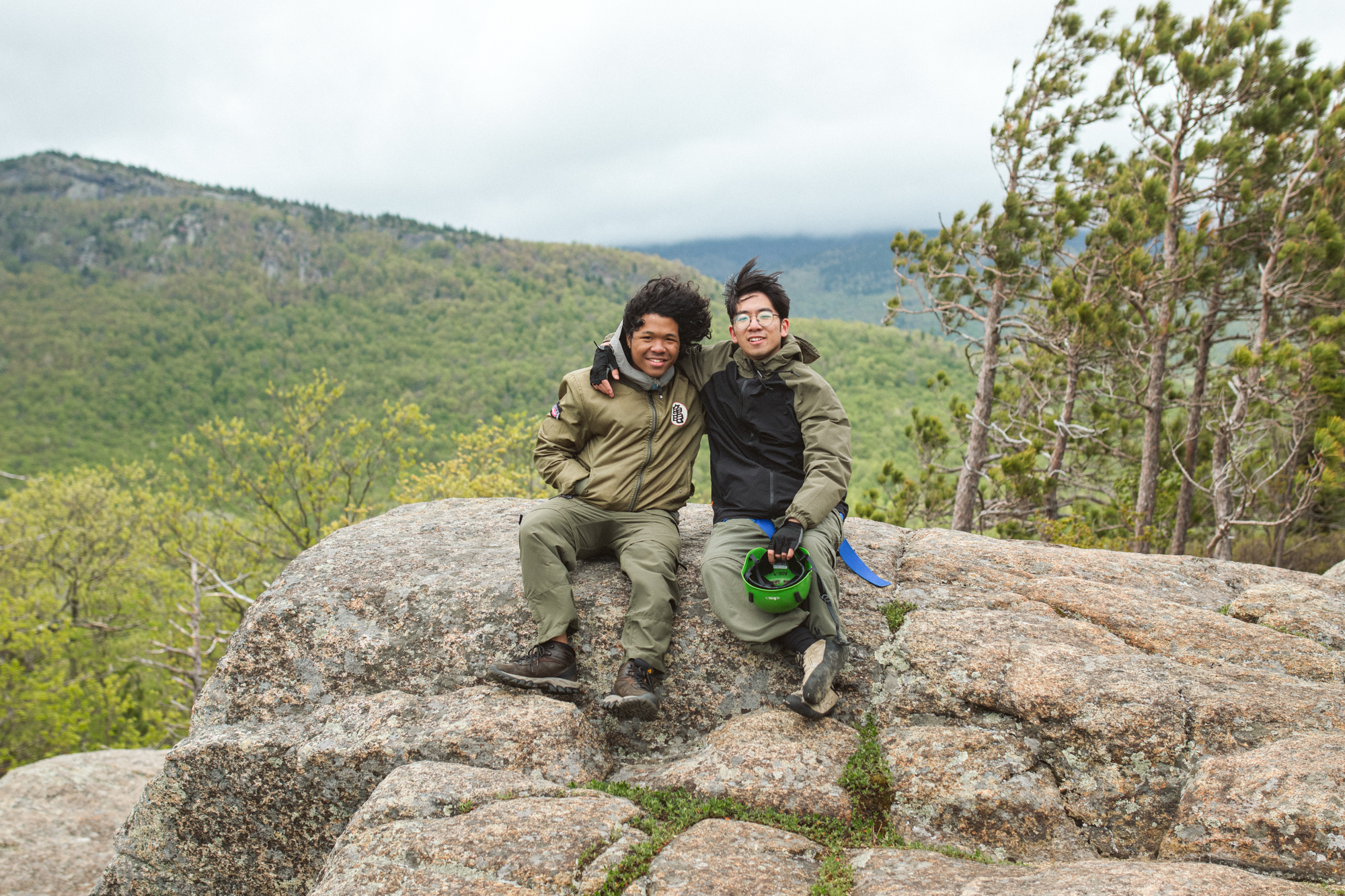 Morale and Attitude
As with every trip, there were so many moments which tested the character of both the individual students, and the group as a whole. Our rock-climbing session at Owl's Head was cold, VERY windy, and a little wet. I'll be honest and say that I was struggling mentally at this point. The students would have had every reason to have miserable attitudes and want to quit early. And yet, they never stopped smiling or building each other up. For most of the students, the climb was not only fun, but one of the most empowering and impactful experiences of the trip. Several of them wrote about how they felt God's strong presence in the hardest moments of climbing. The attitudes they chose to bring completely changed what could have been a "wash-out" experience into one that only made them stronger as a team. 
Two days later, on their first full-packing day, we were climbing Hurricane Mtn and heading on to Slide Brook. Once again, we were faced with cold, wet, miserable conditions. What started off as a drizzle in the morning turned to hail on top of Hurricane and an utter downpour for hours on end as we made the long slog down the mountain. Not only were students exhausted from never having carried their heavy packs for that distance and discouraged, cold, and uncomfortable from the rain, but also we had students battling injuries, painful blisters, and pure physical difficulty from the challenge of hiking. And yet, during the entire way down (for several hours), they kept moving, and they did so with encouragement to each other and singing loud praise songs to the Lord (along with other fun tunes). No single person drove this- they collectively supported each other and kept the group going.
And it wasn't easy. Our day was only half over at that point, and the rest of it presented its fair share of challenges. This was a group of strong and fairly athletic students, and yet they truly struggled. Later, my co and I would learn that at least two of the students were seriously contemplating going home after that day. One confessed that she would have done so, had she not been selected as LOD for the next day. Yet despite this, that evening, they were all laughing and talking under the group tarp together.
There were countless other examples of this. As the trip continued, their ability to support each other and press on with the joy of the Lord never wavered. They would shout "Count it all joy!" in remembrance of their group covenant while huffing and puffing up big mountains and recite word after word of their memory verse (Psalm 116:1-2) to keep them going.
My co and I chose to theme our trip along the lines of "having an attitude of gratitude", and they certainly embraced and rose to the challenge of that theme.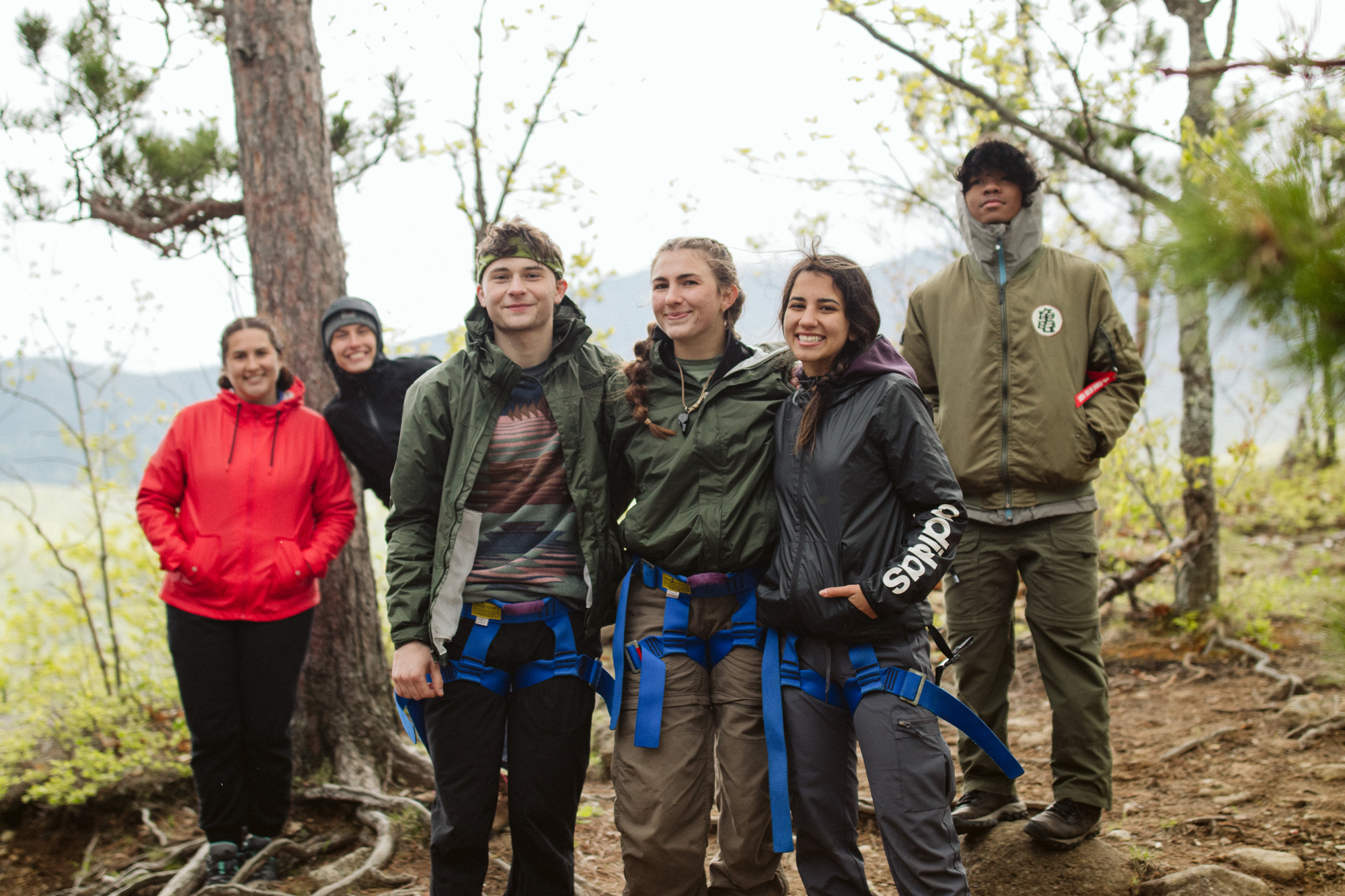 Kindness and Generosity
I'm not sure I've ever had a group of students bring me to tears because of the way they act towards me as their leader, but these students did. During mid-point check-ins, after my co and I had talked to them all individually, we were all eating dinner together. The students all turned to us very seriously and said, "You just asked how we're all doing, but, how are YOU guys?" They really wanted to know and listened intently as my co and I answered. Their kindness touched my heart.
This particular group of students could EAT. The devoured everything (orange peels and tuna juice included) without effort- there were NEVER any leftovers. Though always content and grateful for what they had, they were starting to become worried in the couple of days before solo about having adequate food the day before fasting, as their lunch supplies were becoming quite low. The students had their finals day the day before solo, and when they set off for the day, they truly had no idea that their leaders were following them, nor when we'd be back. With that in mind, they saved and rationed food ALL DAY LONG for my co and I. Instead of eating our portions the day before their fast, they chose to eat less to make sure we would have enough. That evening, when we returned and they came running to greet us with an enormous hug, they eagerly told us with smiles on their faces about how they had saved us food. I was utterly shocked.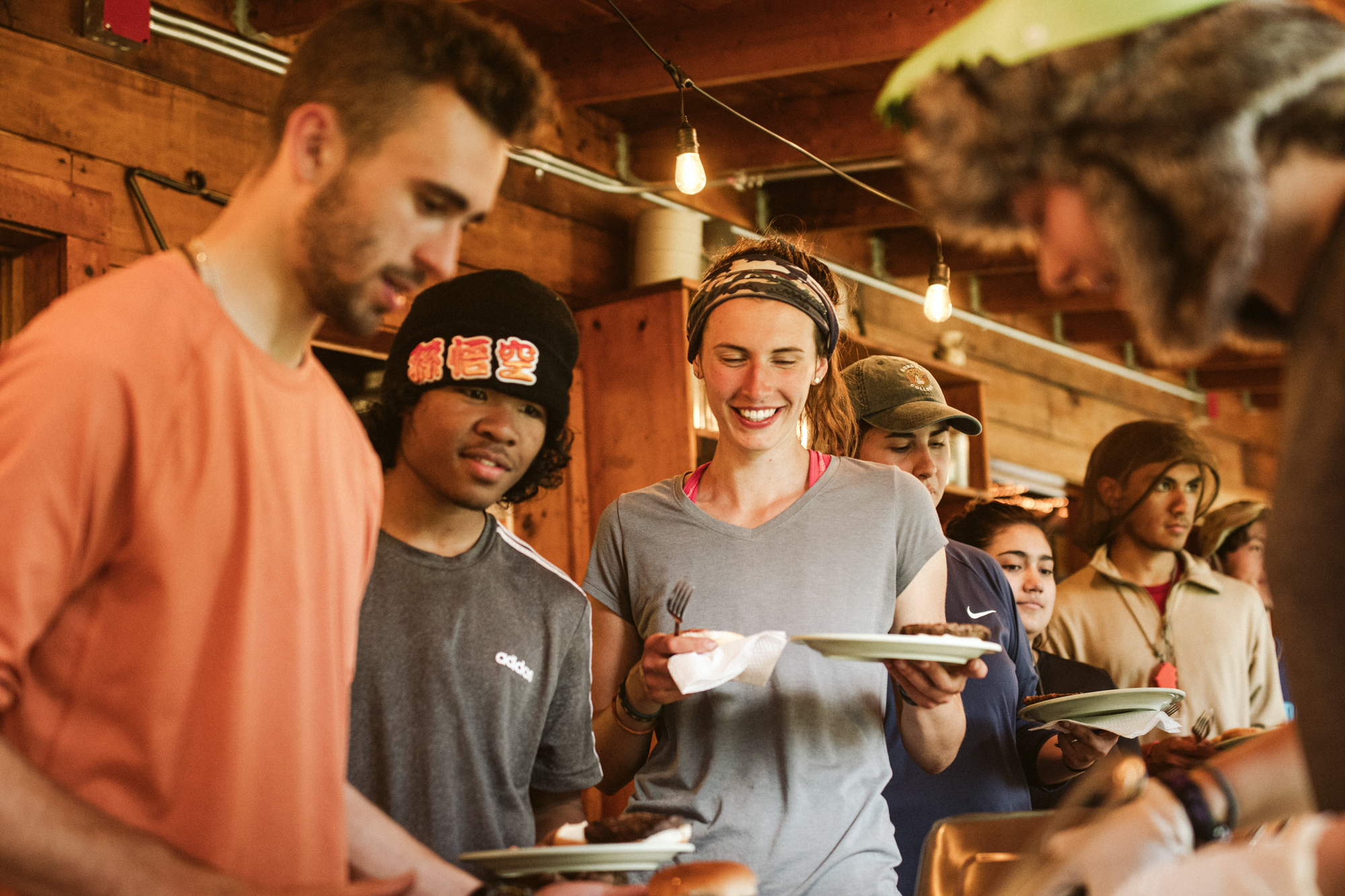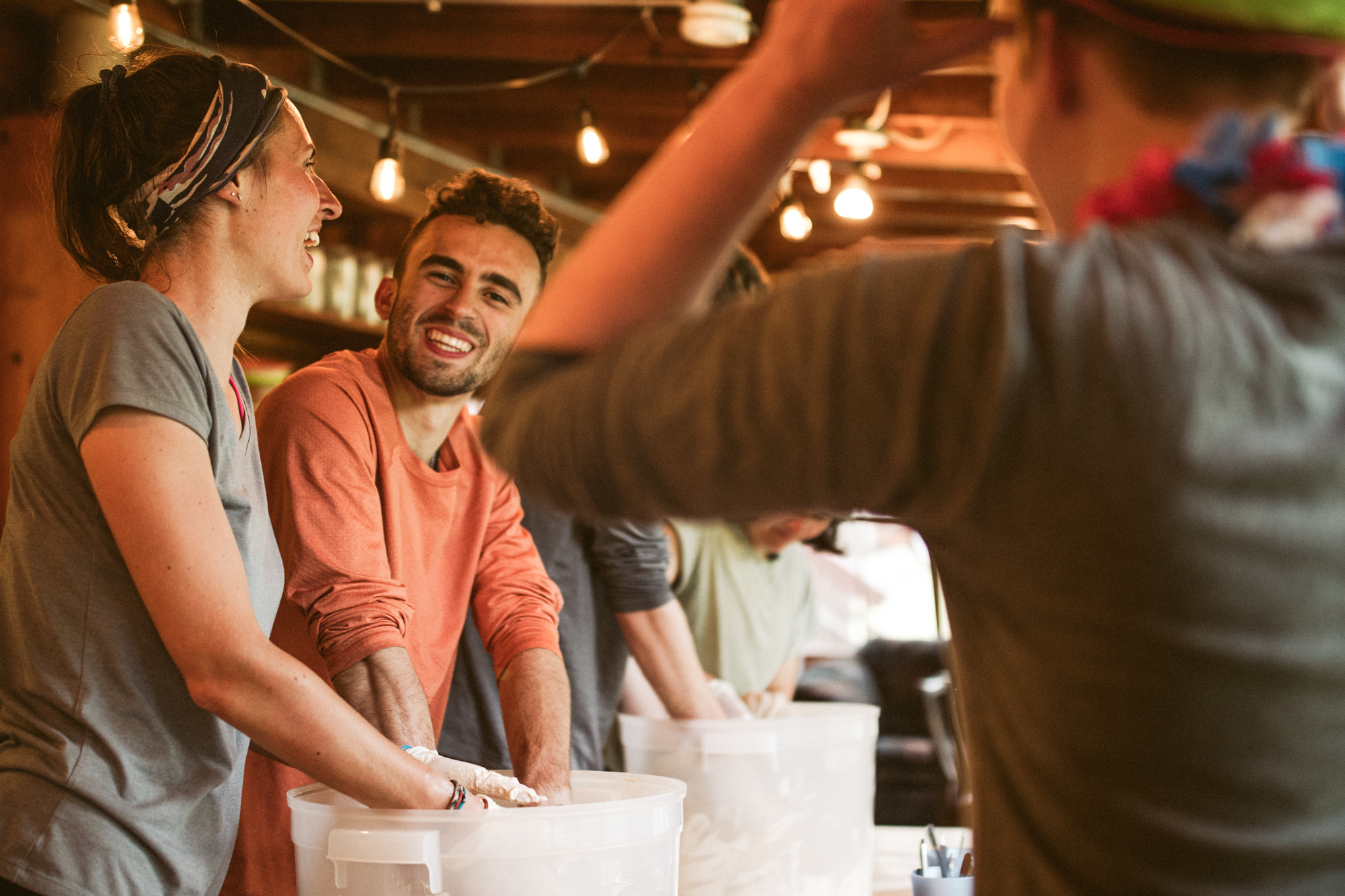 Spiritual Intentionality
As I mentioned previously, this group had an intense spiritual hunger. While not every person in the group would have personally identified as a "strong Christian" upon entering the experience, they all came with open hearts. This group loved to worship, was thoughtful about God's hand in their lives while sharing their life stories and rose to the challenge of solo with an incredible willingness to be met by God. When my co and I would go to check on the students during solo, he would describe their faces as "radiant" and continuously say how he could feel the presence of the Spirit as he walked from camp to camp. There was one student who had tears in his eyes as he begged God not to leave him unchanged after this trip.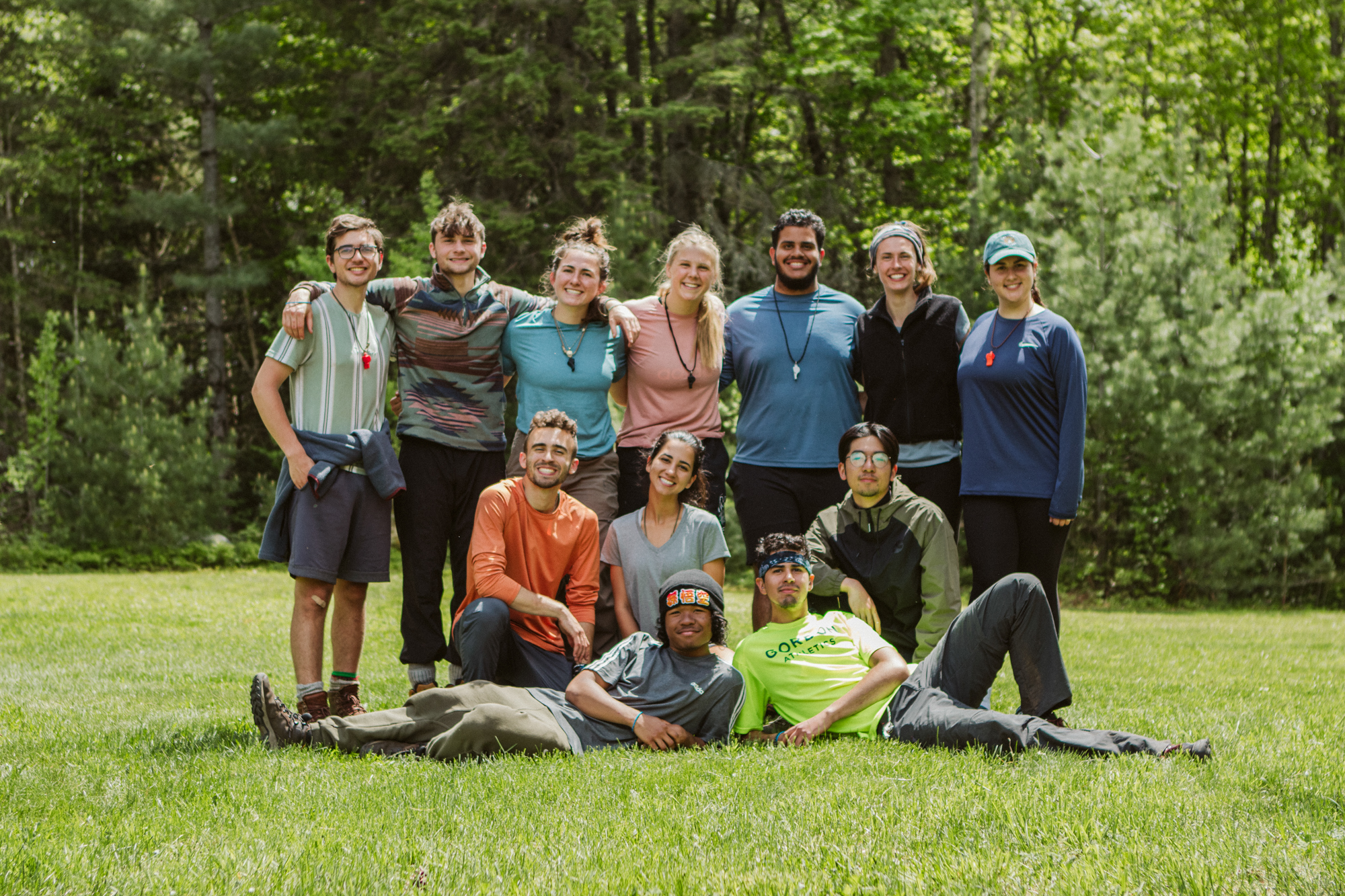 A Diverse Body of Christ
One final, outstanding, beautiful element of this trip was that the students came together from a vast array of cultures and languages. Two of our students came from Spain/Mexico, another two from Brazil, one was Chinese, others were American but had parents from France, Argentina, Haiti and Vietnam. My co was half Greek. And though we all came from so many places and cultures, and spoke different languages, we bonded so so well. We sang, spoke, prayed, and read our Bibles often in different languages, but we were one community, one Body, united in our worship of our one God. Beautiful and powerful are probably the best, but still inadequate, words I have to describe the experience.
The trip wasn't perfect- not a single one is. But God doesn't need perfect to make a diverse, challenging, new experience into something truly GOOD that builds up His people and glorifies His name.
"I love the Lord, because he has heard my voice and my pleas for mercy. Because he inclined his ear to me, therefore I will call on him as long as I live." Psalm 116:1-2
Count it all joy! (James 1)
By Hannah Donnelly '21, Trip Leader for Adirondack Expeditions
Photos by Aaron Wright