The following article was originally published by Gordon College on The Bell. 
If you had asked a second-grade Angela Epplett '20 ("Angie") what she wanted to be when she grew up, she would have told you, "a teacher." Today the students she serves are about the age she was when she fell in love with teaching. Epplett works with third- and fifth-grade students who have special learning needs at Santiago Christian School in Santiago de los Caballeros, Dominican Republic.
Epplett graduated into a complex and transformative period for educators: the global pandemic of 2020. During her last semester at Gordon, she felt called to Santiago Christian after a visit from the school's representative during an education seminar. She had been praying for direction in her career and, "it was like an open door."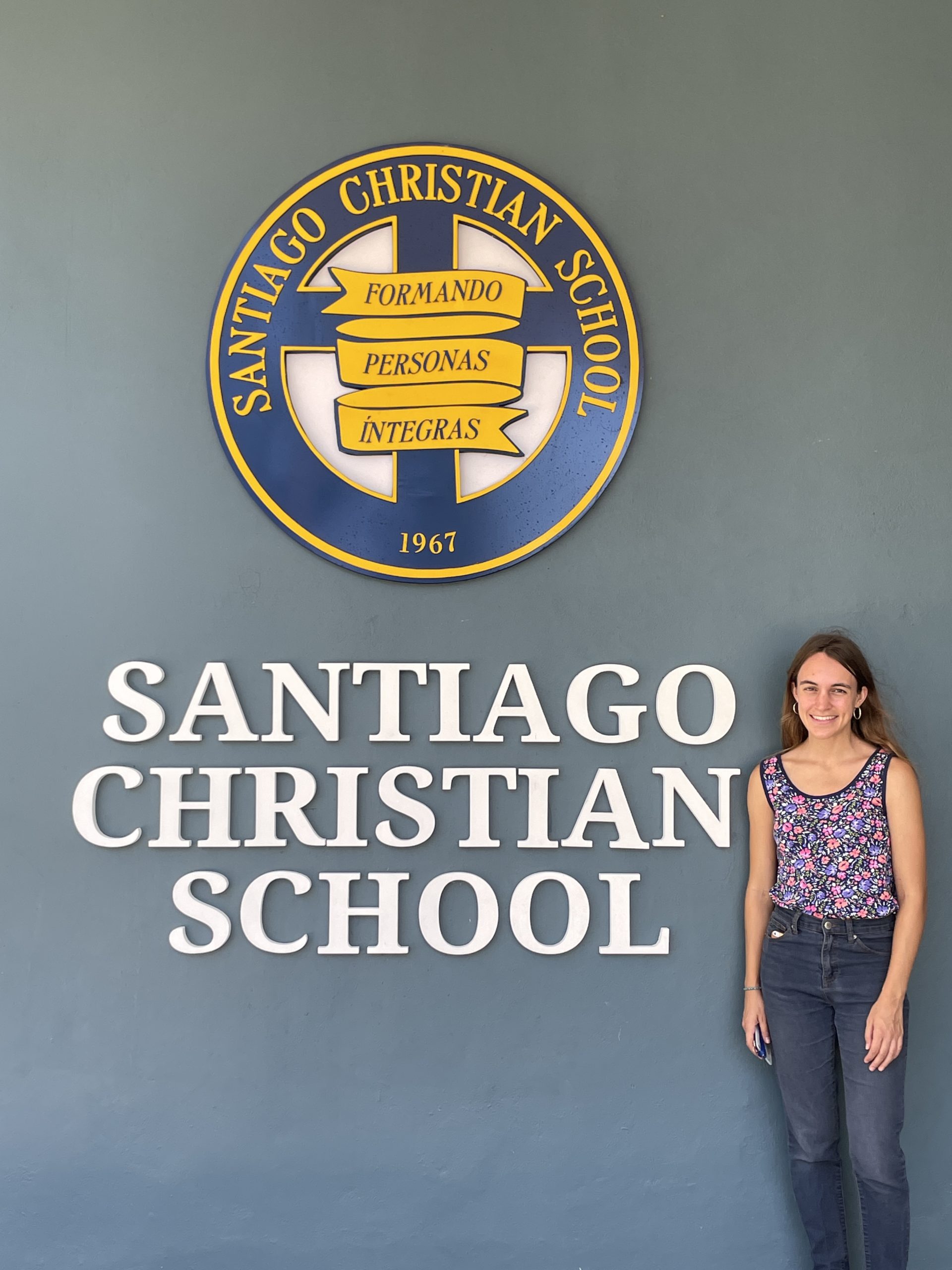 Teaching at Santiago Christian allows her to use both her education major and Spanish minor. She credits Gordon with equipping her with tools that transferred seamlessly from in-person to virtual teaching. "I knew the classroom management techniques. I knew the teaching methods and strategies that I needed so that I was already prepared even before I started teaching." Through patient instruction, one-on-one attention and consistent encouragement, Epplett has observed students with challenges exacerbated by Zoom instruction grow in confidence and ability across the years.
At Santiago Christian School faith informs the curriculum, and teaching from a Christian framework has grown Epplett's own faith. "It has helped me see how faith is not just something that's in church or Bible class, but connected to every area of life, especially classroom management," she says. For example, when third-grade students learn about identity, they discover their identity is in Christ through all facets of their curriculum. "In science class they learn about genes and traits and how that's a part of their identity, but also that how they look is only one part of the identity. They learn their identity in Christ is greater," she says.
Epplett tells students at Gordon to "be confident that what you're learning in your classes is preparing you for teaching." Recently she was named the 2022 recipient of Gordon College's Margaret C. Wright Memorial Award. The Wright Award, established in remembrance of Margaret Wright '17, honors a Gordon graduate who is making a difference in an underserved community through education. "Being able to look back at my students from the past couple of years and see their growth helped me understand the impact that I have. Day to day, sometimes it looks like there's not a lot of growth, but being able to look back over the years and see how much the students have changed is very motivating."
While at Gordon, Angie was an Adventure Camp Counselor and later served on the leadership team as a CIT Director. Angie was known for her grit and heart of service. She is someone who truly lived out the core of what La Vida is all about–making commitment moves and being a servant leader.
To learn more about working for Adventure Camp, visit https://lavidacenter.org/jobs/adventurecamp/