A few short weeks after Steph Tyler Smith began her new role at Food for Free, the world shut down due to the coronavirus pandemic.
During a time when organizations were scrambling to stay open, Steph's team at the hunger relief non-profit pivoted, to create new pathways to provide fresh and nutritious food to those in need.
Food for Free acquires rescued, donated, and purchased food from partners including more than 100 community agencies and schools across more than 20 different Massachusetts communities. As the Vice President of Programs at Food for Free, Steph oversees a team of nine people who, with the help of more than 250 weekly volunteers, execute their diverse array of programs to serve those in need with grocery boxes, frozen meals, and more.
The organization's emergency grocery delivery program served an estimated 2,000 households a week at peak during the 2020 lockdown.
For Steph, their success during such a hard time came from a strong community of staff and volunteers.
"You get through crazy stuff with a good community and caring for one another," Steph said. "You have to keep that at the forefront… With the power of community, you can achieve really incredible things."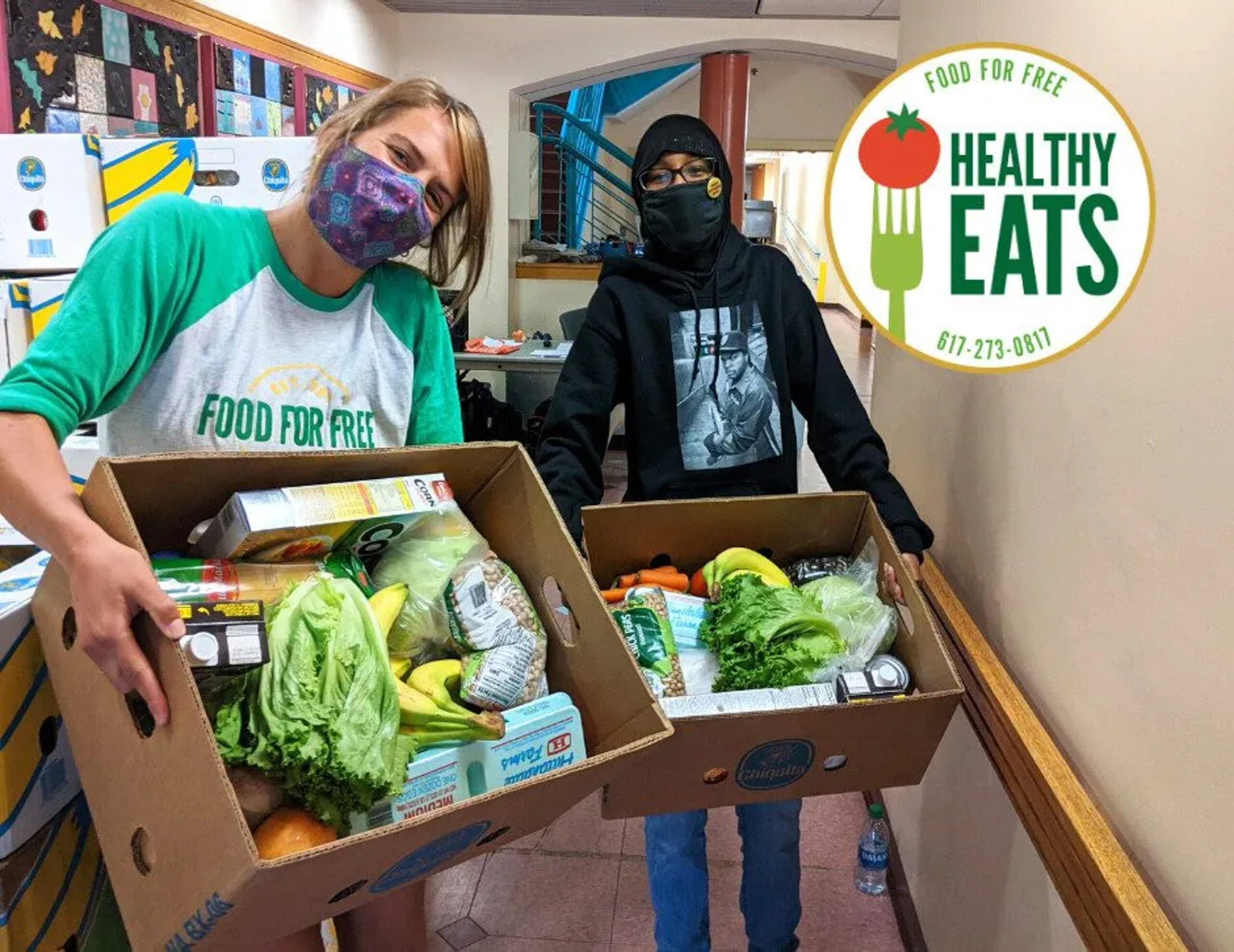 For Steph, one of those incredible things included being honored in The Boston Business Journal's "40 Under 40" list, which celebrates the career achievements of individuals who give back to the Boston area.
She stressed that the award was truly a community effort.
"I would be nothing without the amazing people who have collaborated with me," she said.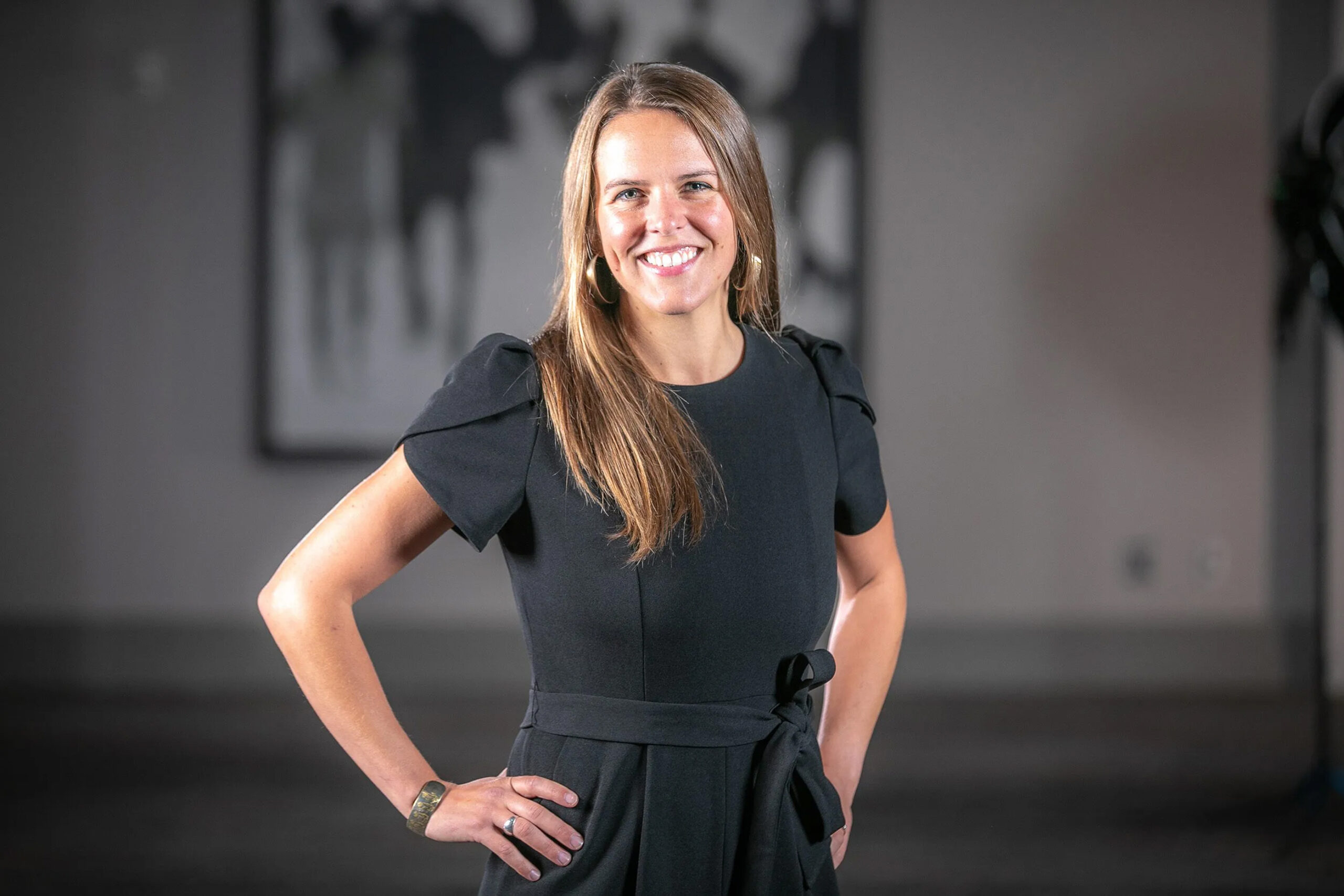 La Vida Grit
Having to lead through uncharted territories is nothing new to Steph. While attending St. Olaf College, she worked multiple years as a wilderness guide for La Vida.
Steph explained that La Vida is one of the grittiest things that a person could do.
"It forces you to move forward when you feel empty and look beyond yourself to God to fill you up," she said. "La Vida is a really cool experience because you get to be thrown into a really hard situation and see really incredible outcomes."
While she is known in the La Vida community for her work as a trip leader, Steph first got connected with the organization when she participated in a backpacking trip for her youth group.
She described the experience as incredibly impactful as the female leaders empowered her to try new things and, at one point, even gave her the day pack to carry to the top of the mountain.
"After the trip, I was on cloud nine," she recalled. "I vowed to myself that I was going to be a woman who did that one day."
Years later, while attending St. Olaf College, Steph seriously asked herself: Could I do that again?
After an application and interview with Nate Hausman, Steph found herself back up in the Adirondacks as a trip leader for La Vida Center's Adirondack Expeditions.
"Summers up [in the Adirondacks] are just awesome," she said. "When you go from being a participant to getting to facilitate an experience for others it is like being a parent."
"Your heart is fuller when you're a parent," Steph explained. "Your heart is fuller when you're leading other people and facilitating their growth."
After multiple summers of leading trips (including a trip she led with her now husband Aaron) and supporting the staff at La Vida's base camp, Steph would move to the North Shore of Massachusetts to lead La Vida's Discovery course.
Steph and Aaron currently live on the North Shore with their daughter.
Throughout the years, Steph has seen many correlations to her time as a trip leader in the woods and the experiences since then.
"There is a grittiness about community," she said, explaining how it is easier to get through hard things when you have a community to support you.
You might doubt your abilities, Steph explained. But then someone comes up to you and says, "You are enough, you got this, I believe in you."
And then, confidence builds, mountains are climbed, and deadlines are met.
"And then you're okay and you wake up tomorrow and do it again," she smiled.