From multi-day backpacking or canoeing expeditions in the Adirondacks and the White Mountains to rock climbing and custom challenge course programs at Gordon College, La Vida offers a broad range of outdoor programs for youth, families and a wide variety of groups. These experiential learning environments foster character and leadership development to prepare you to contribute to the greater good in your community and the world.
It looks like you have a balance to pay!
ADVENTURE CAMP
A week-long summer day camp for ages 10–15 with a high ropes course, kayaking, mountain biking and more.
Adirondack Expeditions
Backpacking and canoeing trips focused on developing transformational leadership, exploring your faith and building community.
Adventure Pursuits
Team-building activities that provide meaningful and memorable adventure experiences for groups like schools, non-profits and families.
Rock Gym
Indoor climbing opportunities that build strength and confidence for people of all ages and abilities on the North Shore.
Adventure Retreats
Custom experiences that create long-lasting memories for schools, churches and families.
Which Program is Best for Me?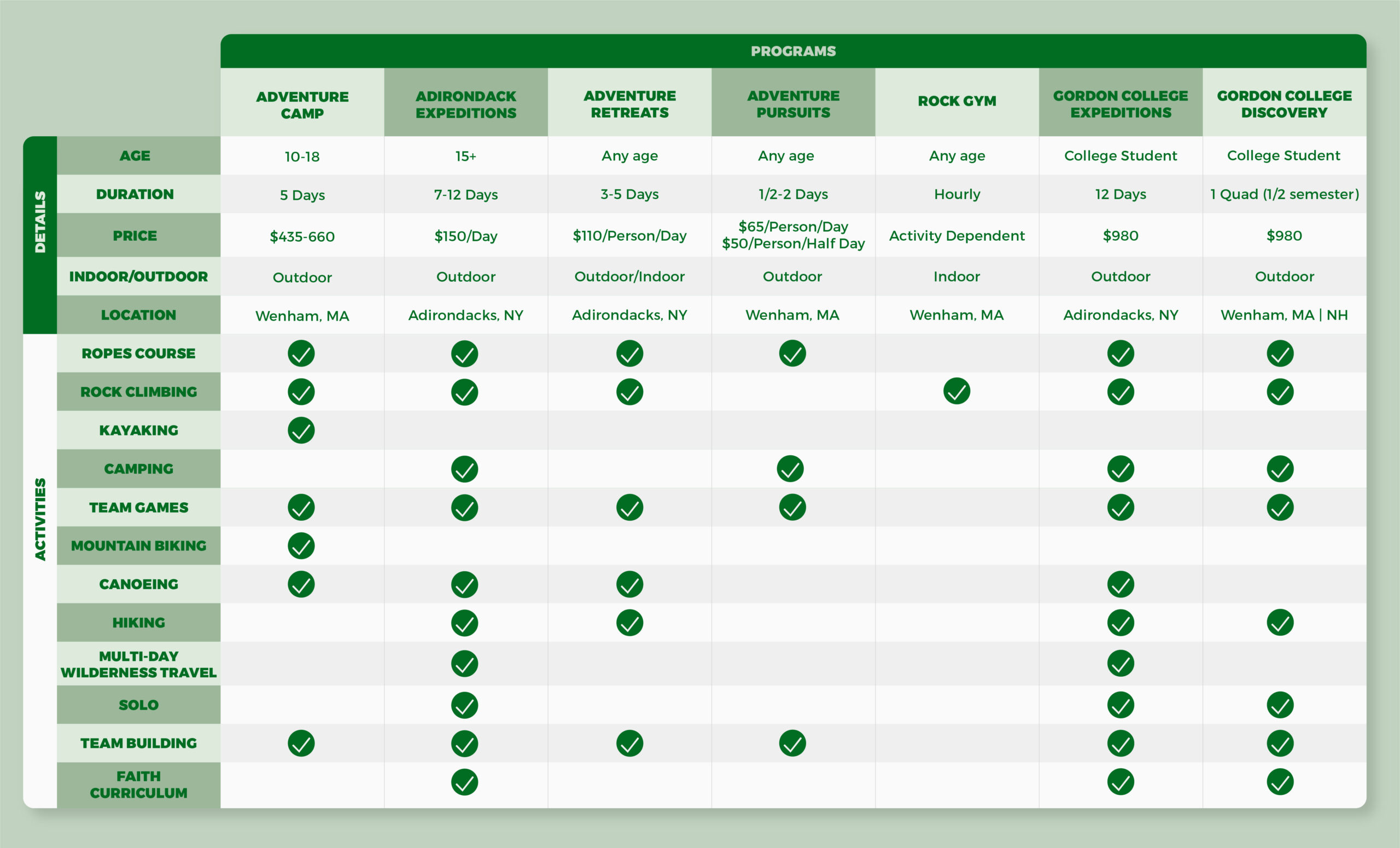 what we stand for
La Vida's Mission
Our mission is to catalyze character formation, cultivate community and develop servant-leadership skills in individuals, groups and organizations through outdoor experiential education.
Stories from the Trail
Read articles, reflections and stories from members of our staff, students and our alumni community on our blog.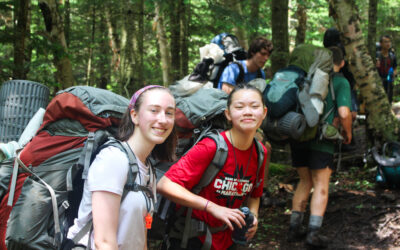 Adirondack Expeditions and Retreats "Wow, thank you all so so much! Mom of recent La Vida participant. What an amazing experience and wonderful guidance and leadership he experienced. I wanted to personally thank you...for all you did this summer for so many. I am...
Subscribe to our Newsletter
Be the first to hear about new opportunites in the La Vida Center.