LA VIDA ADVENTURE CAMP
Parent Resources
Thank you for choosing La Vida Adventure Camp as a summer experience for your child. This page is designed for registered campers to access required forms and additional information.
All required forms can be found in the Adventure Camp Packet. Forms must be returned no later than two (2) weeks prior to your children's camp attendance. You can scan the forms back to us, drop them off at the La Vida Office, or mail them to the address below. Be sure to fill out a separate copy for each child attending camp.
Gordon College Campus Map
Camper drop off is at 9 a.m., and pick up is at 4 p.m. Both are at Ferrin Parking Lot/Gavin Intramural Field (P1 on the map below).
If the weather is inclement, drop off and pick up are at the La Vida Activity and Training Center (labeled B). Park at P2.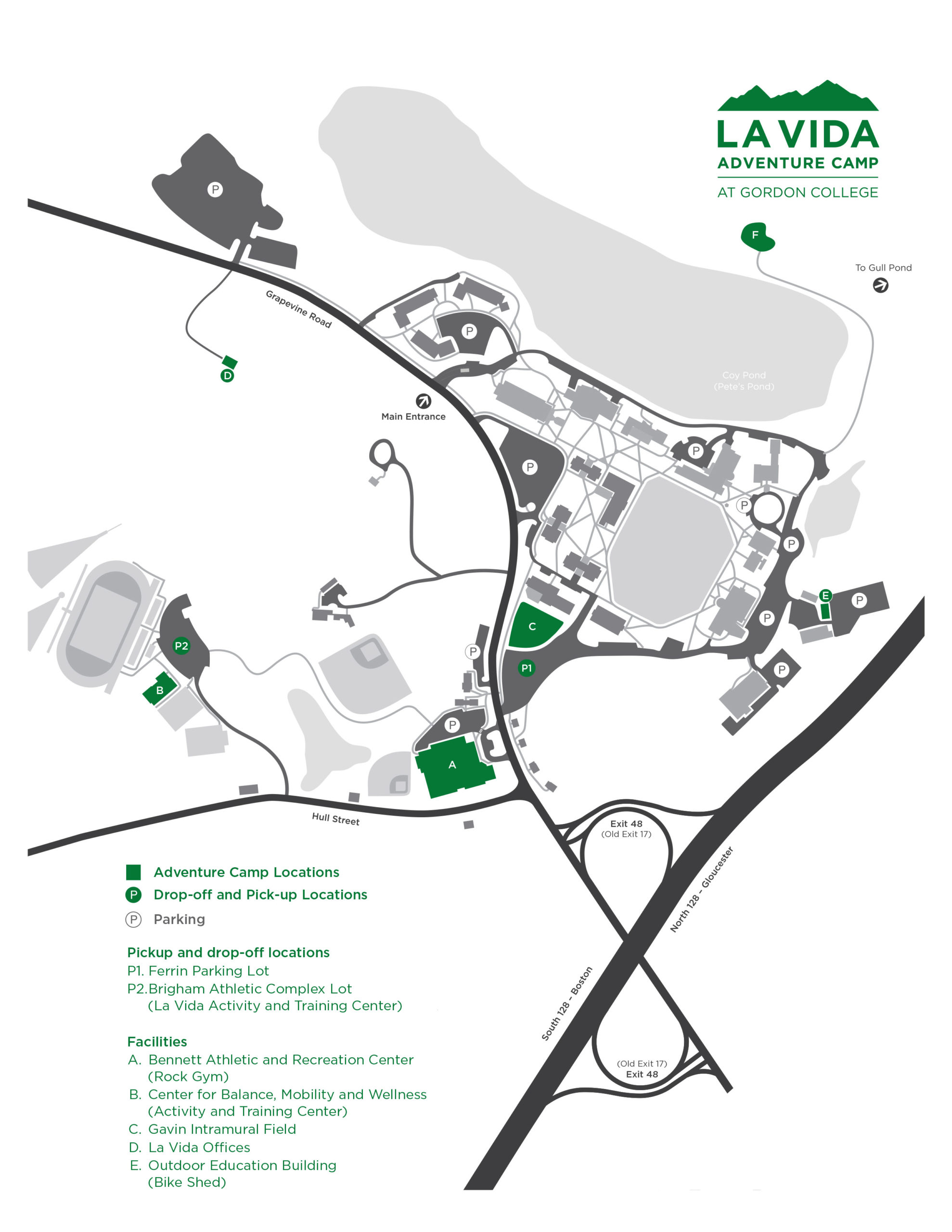 We care about all campers, and we don't want cost to prevent anyone from coming to camp. We have need-based financial aid that can help your child attend camp. Please contact us for more information.
Get in touch!
La Vida Adventure Camp at Gordon College
255 Grapevine Road
Wenham, MA 01984
Adventure Camp is a summer program of the La Vida Center for Outdoor Education and Leadership at Gordon College located on the North Shore of Boston. La Vida houses six different programs for the community including our summer day camp for middle schoolers, a rock gym and challenge course activities for all ages. La Vida provides spiritual development and leadership experiences for Gordon students as well as community organizations utilizing Gordon's campus and our Base Camp in the Adirondack mountains of New York.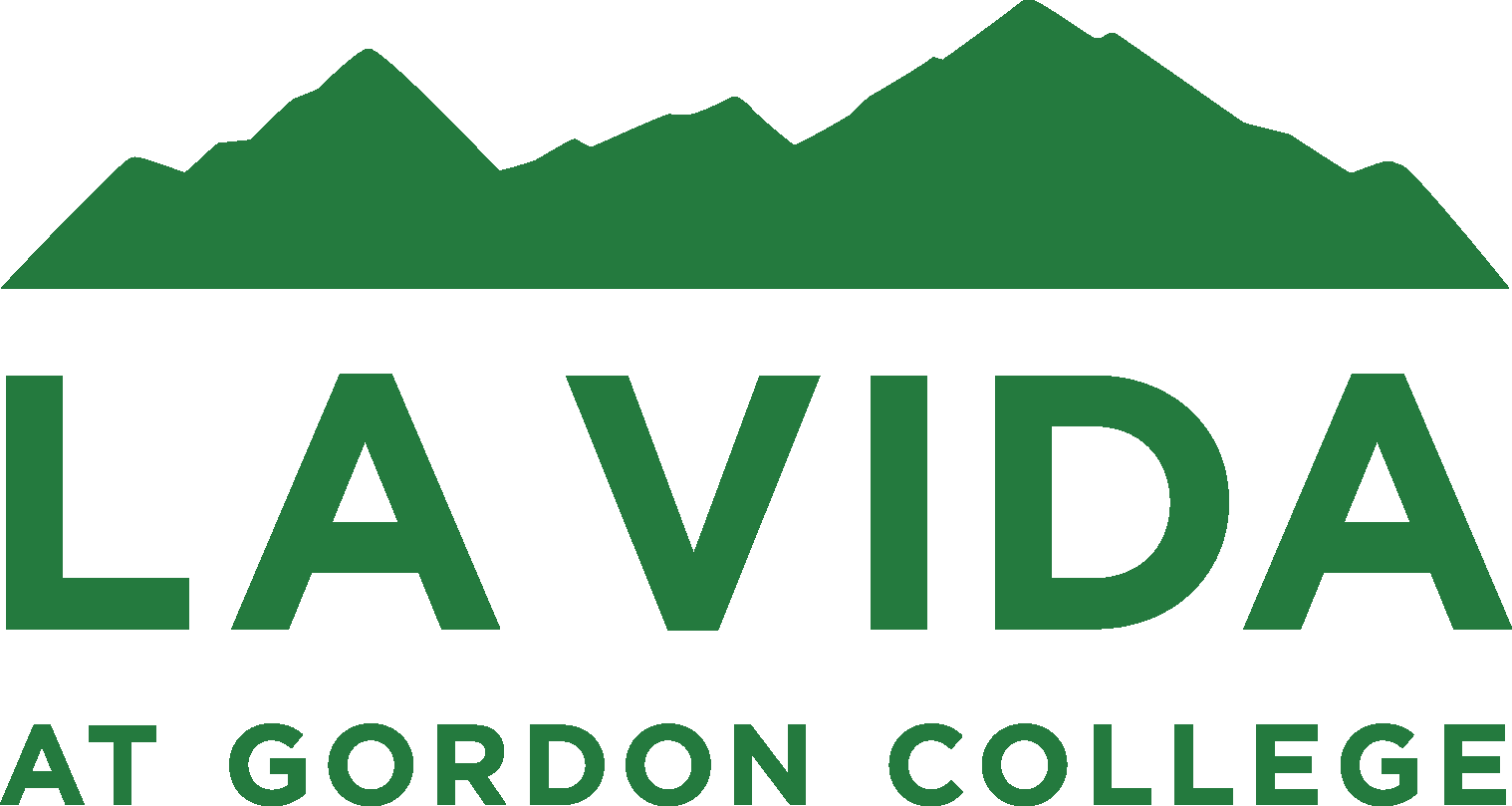 Subscribe to our Newsletter
Be the first to hear about new opportunites in the La Vida Center.